School Legacy Project
---
~Our School Project~
---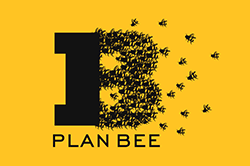 The intention for our Green Legacy project is to encourage children from primary/secondary schools in the UK to engage with biodiversity and understand the importance of the bees in a creative and engaging manner.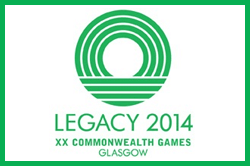 The Green Legacy Project is as follows:
1. Give schools empty beehives to paint according to one of four Commonwealth/Scottish themes (
Bannockburn 700

,

100th anniversary of WW1

,

Commonwealth Games sport/country

and

Scottish book/author

).
2. Carry out startling and intuitive presentations at the schools regarding biodiversity and bees.
3. Showcase videos and photographs of the project's progress on our online 'digital wall'.
4. Allow the public to vote on the winner on various web and social media sites.
5. Award a prizes of £200 to the school that wins in each category.
6. Return the painted hives to the school and manage the bees there for a year.
7. Twenty four jars of honey made from the hives will be bottled and gifted to the schools who can then design the labels for their jars of honey – providing a further opportunity for engagement.
---
~Schools~
---
---
~Schools on the Map~
---
---
~Latest News~
---
Watch this video that shows you the amazing atmosphere created by the schools and the Secretary of State for Scotland, Alistair Carmichael!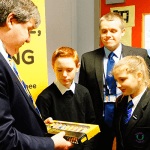 ---
~Information Pack on How to Participate in our School Legacy Project~
---
If you are a school and want to participate in our Green Legacy Project, please download the following documents to have a better understanding of the way to getting involved.
School Legacy Project Overview
Q&A for School Project Document
Grant Funding Sources for School Project
School Presentation Booking Form and Permission Form
Method Statement Template – School Project
Risk Assessment Template – School Project
Educational Opportunities – SQA – Biology Course page 43
Educational Opportunities – SQA – Food and Drink
---
Our School Legacy Project is supported by The NatureSave Trust (Community Renewable Energy Grants) and UK Steel Entreprise.