Admin, August 22, 2013
The Millennial generation, people born between 1980 and the early naughties, is growing up faster than any of its predecessors imagined. For many a Baby Boomer, the Millennials are a mere jumble of complacent malingerers – specs to be ignored. But this is a dangerous attitude, especially in business. Millennials care about big business; moreover they care about ethical big business. Not only that, but they have unquestionable loyalty to brands that they trust and respect.
Being very technically literate/ digitally savvy, they can navigate the internet, and quickly interrogate a company's profile. Furthermore, the internet acts as their fundamental apparatus for protest, and at a lightening speed. Gone are the days of sluggishly organised marches; now someone can muster an enormous following for a political or protest campaign on Facebook or Twitter in hours, all from home in their dressing gown, armed with a steaming coffee.
The internet has afforded freedom of speech a lot more freedom, and teamed with their brand-consciousness, Millenials can name and defame a business as easily as buttering toast. (Just think of some big cool brands that have recently lost their cool status by behaving as if they're above the law). This growing demand for honest practice and transparent communication between consumer and brand will change business in the future. It's already changing it now, in fact.
If big businesses want to remain popular in the eyes of this highly influential market, they need to invest in developing an ethical profile. Plan Bee can help you secure that. By being an early 'adopter' of one or more of our hives, you can have an immediate environmental impact, enhance your repuation and become a pioneer of CSR ROI- return on involvement strategy.
Admin,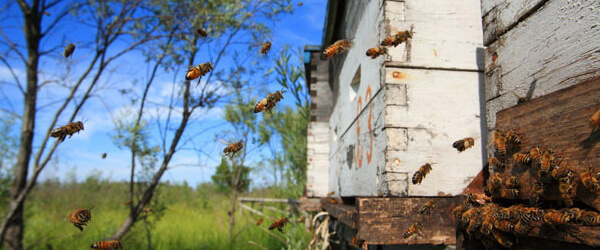 Bees are some of the world's best pollinators. They are a vital component in ecological networks and provide significant benefits to humans through crop pollination and maintaining the character of the landscape. Bees are really pulling their pollinating weight, thanks to their size, hairiness and foraging behaviour, all of which indicate their efficiency over and above other pollinating insects. If we were to bid a regretful adieu to these diligent creatures, our diversity of food would depart with them. Their efforts contribute to the yield and quality of many insect-dependent crops, including oilseed rape, orchard fruits, soft fruits and beans: so, no bees, no beans.
Paradoxically, bees are being culled by the very industry they assist; of course, not intentionally. The shift from labour-intensive, traditional farms to a system not nearly as quaint has stripped bees of much of their natural habitat. With the UK losing 97% of its wildflower meadows since the '30s, it's really no wonder that bees are floundering. Couple that with the diminishing number of beekeepers, and lack of sufficient veterinary investment, and it becomes quite clear that bees will be facing their demise if we don't intervene.