Admin, December 27, 2014
Bartenders everywhere are increasingly using a more natural option to sweeten their cocktails – honey. Honey takes the edge off some spirits and has a depth of flavour that sugar syrups can't match and is now being used to create new cocktails and twists on the classics.
Honey cocktails have proved so popular with drinkers at New York's Waldorf Astoria hotel, that the beverage manager installed beehives on the rooftop of its 20th floor in order to have his own natural and unadulterated supply! We think this is a great idea, not just for the bars that care about their ingredients and want to stand out from the competition, but also to boost urban biodiversity in our cities.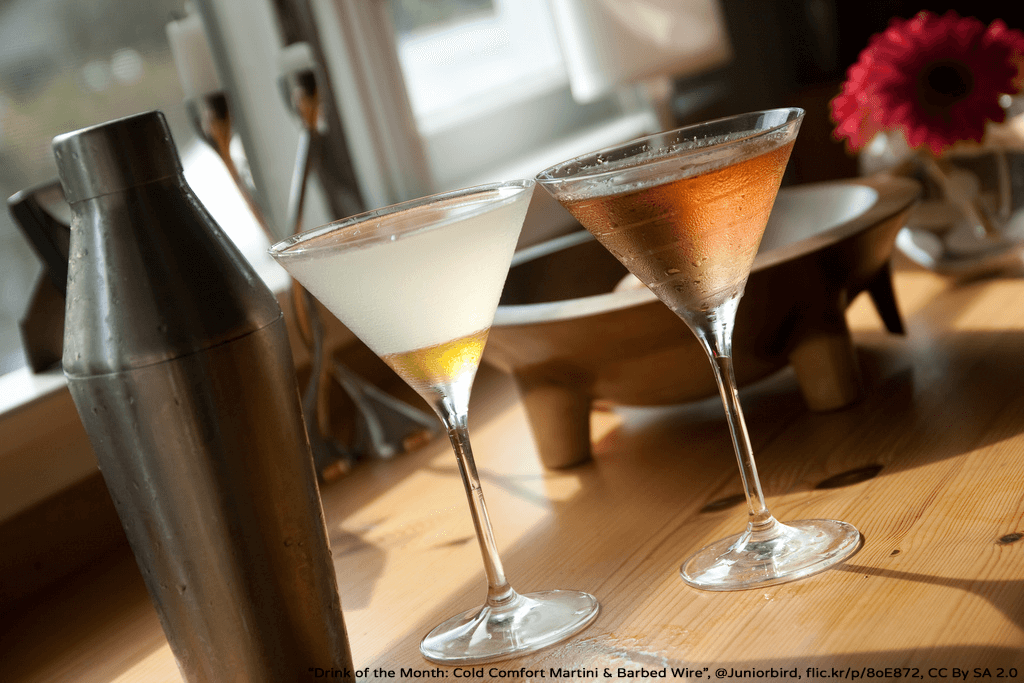 How about trying a honey based cocktail which is both delicious and a doddle to make – a Gold Rush. Make a simple honey syrup by mixing 15mls (a teaspoon) of warm runny blossom or heather honey, with a dash of warm water then add 50mls of bourbon and 25mls of freshly squeezed lemon juice. Shake in a cocktail shaker then pour over ice and sip slowly.
Admin, December 22, 2014
Still room for more…
We previously treated our guests at the Christmas table by adding some honey to seasonal staples such as turkey and ham. After a well-deserved break, those lucky enough to have enjoyed the mains are in for some more treats – honey inspired Christmas cake and biscuits.
Christmas Cake with a Difference Christmas cake is a rich, sticky, treacly treat but it can become a little stilted served the same way year after year. In addition to the usual peel, nuts, spices, dried fruits and brandy, add some chopped dried figs and two tablespoons of runny blossom or heather honey to the cake mix for even more decadence. Alternatively, replace the figs with some saffron to add a little colour and spice that perfectly complements the floral notes of the honey.
Christmas Cookies
You didn't think you wanted any more, but the warm and festive smells of ginger, honey, cinnamon and vanilla are filling the room as a plate of Christmas cookies are brought from the kitchen. Germans celebrate the season with a number of different cookies and biscuits made with honey, including Honig Lebkuchen – Honey Gingerbread or the crispier Leckerle which both date back to the middle ages when honey was the common sweetener.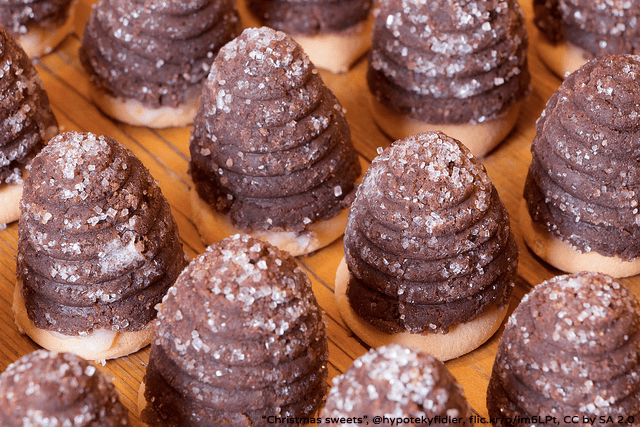 Afters…
Still got a sweet tooth? How about some heavenly heather honey fudge served as a petits fours with some freshly brewed coffee to revive drowsy diners. A popular 'medicinal' drink in Scotland in the wintertime is the 'Hot Toddy'. Mix two tablespoons of runny blossom or heather honey with Scotch whisky, a tablespoon of lemon juice, cloves, cinnamon and a small piece of ginger and stir with boiling water – it's for treating the common cold, honest!
Admin, December 19, 2014
We're looking back at what has been an incredible and defining year for Plan Bee Ltd. From January's appearance at the Scottish Supplier Show which took us to September's Ryder Cup, to starting our ground-breaking investment campaign in April then working tirelessly until we made history with it in July. We have compiled a video of some of these special moments.
We'd like to give our thanks and appreciation to enthusiasm, positivity, effort, time and ability of all those who helped us in 2014 and our gratitude to all our customers, clients and investors – whom without their belief and vision to be part of the movement, we could not achieve what we have.
Thank you
#teamplanbee
Admin,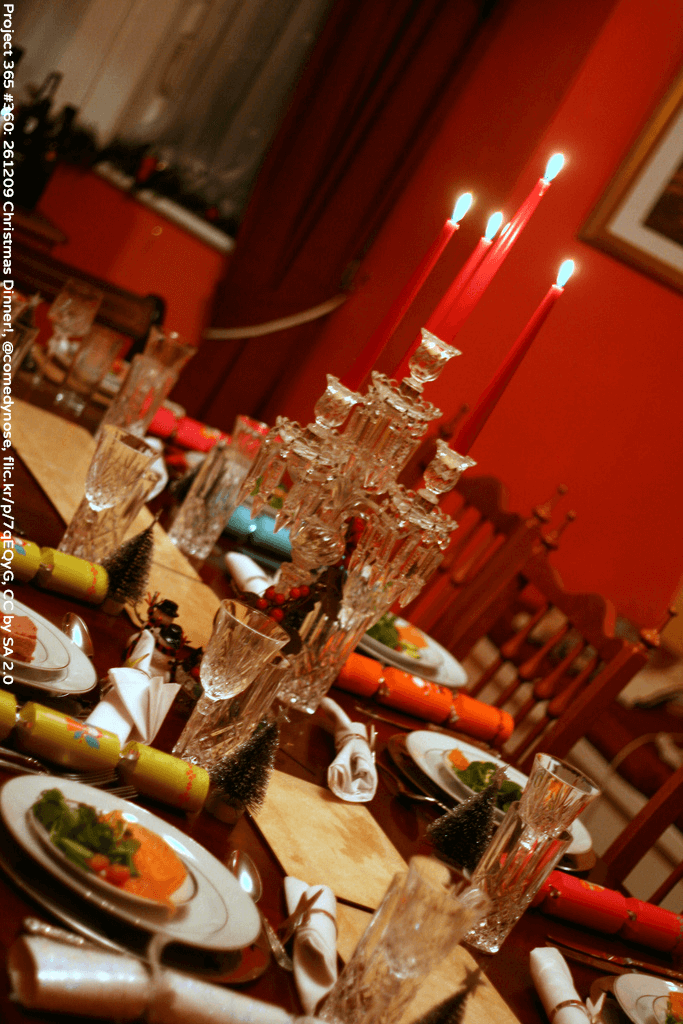 It's the season for spending time with loved ones, giving and goodwill to all men, but Christmas is also a time when we seem to indulge in rich and decadent food and drink just that little bit more than usual – to eat, drink and be merry. There are a few seasonal menu staples that benefit from honey as an ingredient, so let's have a look at what you could serve up for Christmas dinner that benefit from a drop of the nourishing, sweet stuff.
The Turkey
You can't get more traditional than a turkey but why not give it a twist by coating it in honey before roasting. Melt two tablespoons of runny heather or blossom honey into 50g of butter in a pan before pouring hot over the turkey. As the mixture cools it will stick to the skin, then put in the fridge uncovered to marinate for 24 hours. Roast as you would according to weight and baste the bird frequently. The honey coating will gradually turn the skin dark brown and leave the meat beautifully white underneath – looking dramatic and tasting delicious.
The Ham
More well known, is a honey glazed Christmas ham, which can be served hot on the day or prepared in advance and enjoyed cold. Cook the gammon joint in your chosen stock and make the glaze by adding 125g of runny blossom or heather honey to 100g of demerara sugar, 25mls of sherry vinegar and 50mls of Madeira wine in a pan before simmering until it darkens and becomes thicker. Pour the hot, syrupy glaze over the ham and roast according to weight and basting frequently with the mixture. You might eat hot at the Christmas table but you will be coming back for the cold leftovers on Boxing Day!
The Veggies
Either of these go fantastically well with a side of heavenly honey roast parsnips and carrots. Parboil the veggies then melt a tablespoon of either runny or set heather or blossom honey into a pan with 50gr of butter, 60ml of olive oil, chopped fresh thyme and sea salt and ground black pepper. Drizzle over the parsnips and carrots and roast in the oven until they soften and caramelise, filling the room with a lovely sweet scent. That's the mains done, but there is still plenty honey left in the jar for some other sweet treats…
Admin, December 16, 2014
We have previously mentioned that our bees are not working over Christmas to produce their lovely honey – but what are they actually doing without it and how do they survive the drop in temperature?…by getting rather cosy…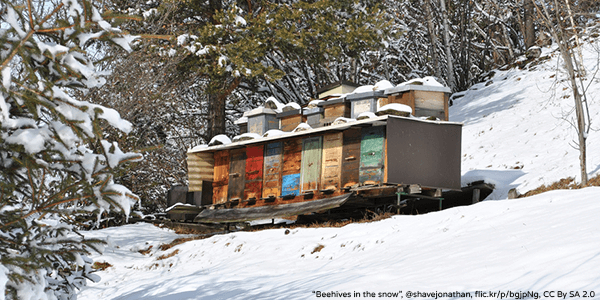 Honeybees form a complete colony by collecting themselves into a deep cluster and keep warm by vibrating their wing muscles. They use the honey they have generated as a source for energy to fuel this – which is why they produce honey in summer and autumn months in the run up to winter. But if beekeepers harvest these honey reserves, what do they use instead?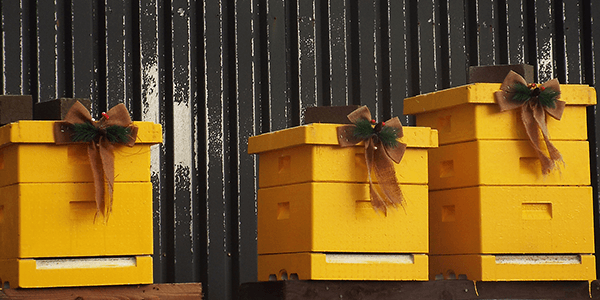 Beekeepers will replenish their hives with a sugar solution substitute derived from beet or cane sugar which is mixed with water. The bees drink the sucrose and through a process called inversion, they produce essential glucose and fructose for fuel – similar to how they convert nectar to honey. The beekeeper will return in January and February to check how his little charges are doing and if they need more of the substitute – lifting the lid very quickly so a minimum amount of cold air gets in. The bees will remain in this state until fresh, local pollen starts to be released from trees and plants which is when they will leave their hives to seek springs new blossom.
Admin, December 15, 2014

Plan Bee Ltd are proud to announce that Mr Michael Lees (pictured) will be taking over as the company chairman, replacing Mr Jim Hall of Kelvin Capital who is standing down.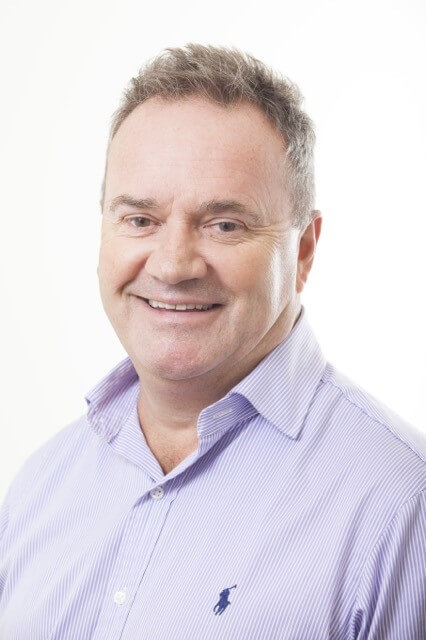 Mr Lees has an illustrious background in brewery management, rising from operational roles with Bass Brewers to become Managing Director of Tennent Caledonian Breweries UK. During his tenure, Mr Lees oversaw ten years of continual growth for the company to lead brand share in the market.
Mr Lees is providing consultancy and support to a number of small businesses through the Scottish Chamber of Commerce. It was through this role that he was introduced to Plan Bee Ltd and regards his work with them as "an exciting opportunity encompassing the challenge of creating a strategy to get across the ethical message of the plight of bees, whilst also building the Plan Bee brand and operations."
Plan Bee Ltd believes that Mr Lees vast experience of successfully running large operations will move the business forward, helping to open international markets and provide unrivalled expertise in the development and marketing of the companies honey based craft beer and meads. "Without Jim's enthusiasm and commitment to Plan Bee Ltd, we would not be where we are today, he was instrumental in achieving the first SEIS funding round". Jim Hall will continue his work with Plan Bee Ltd as Investment Director of the brand.
Admin, December 11, 2014
Last Black Friday was more like a Black & Blue Friday with some poor bargain hunters still having the bruises to prove it! But there will be no such hectic and crazy scenes here at the Plan Bee Ltd Hive-Q when we offer our version – Black and Yellow Friday on December the 12th.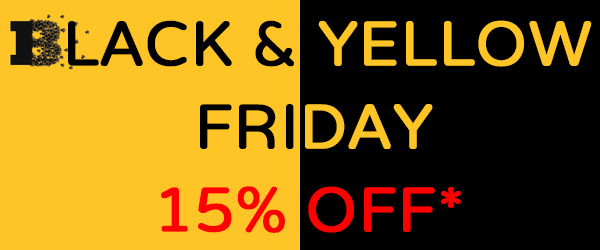 There will be no jostling, pushing or downright rudeness as you click onto www.planbeeltd.com/shop and simply enter the code blackandyellow to receive a 15% discount* off anything and everything at our online store. The offer is for one day only, so make sure you take advantage and fill your hives with our award winning natural Scottish honeys, fudge and candles whilst making a good saving on our hampers and gift boxes for friends and family just in time for Christmas. No unseasonable squabbling to get a bargain here, just goodwill to all mankind!
*Offer starts on the 12th of December 2014 at 00.01am GMT and ends at 11.59pm GMT. Discount doesn't apply on delivery prices.
Admin, December 10, 2014
Our recent participation for the St Andrews Day festival at London's Borough Market was a great experience on a number of levels. Not only did we engage with many people from different parts of the world who were interested in our products and the environmental importance of bees, we saw the same involvement between customers and small, local producers happening right across the market.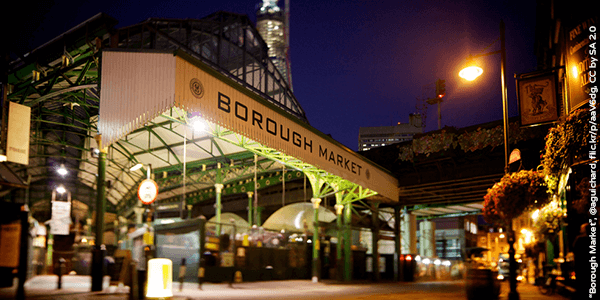 A visit to a market like this isn't just about filling a shopping bag; it's becomes an experience as customer's interact with producers – trying samples they have displayed and asking questions about their provenance and process. But it's not just a one way exchange – the producer is getting first hand market research into what customers want (and perhaps what they don't) – valuable in honing and perfecting their product or how they sell it. It's also of key importance to local producers who aren't yet visible in high street delis or discerning stores that customers buy and spread the word about their products.
It was heartening to see many of our fellow Scottish producers at the Pride of Scotland Food & Drink Weekend at Borough Market, get the same positive response and involvement from their customers. This is vital to local producers for their continued commitment to producing a great quality product and maintaining ethically sound principles while doing so. So, our thanks and appreciation goes to Think Local and SAC Food & Drink Consulting in making the Borough Market trip possible and to all the customers at markets past and future supporting local producers.
Admin, December 8, 2014
A slow burning, flickering candle filling the house with scent provides an atmospheric comfort on a cold winters night. But candles don't just make a relaxing Christmas gift, they are linked with the festive season and religious celebration in a number of ways.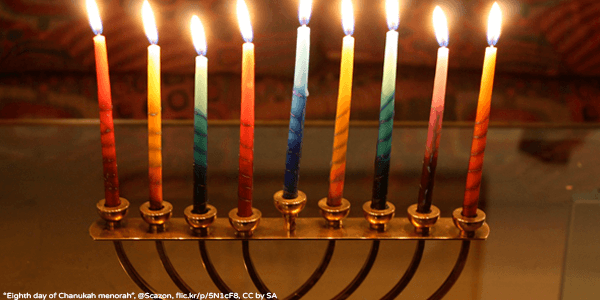 For eight days in December, one candle is lit each day and placed on a distinctive nine stemmed candelabra to celebrate Hanukkah – the Jewish Festival of Light, which has been observed for over 2500 years to mark a miraculous event in Jewish history. Plan Bee's candles made with only pure beeswax and cotton are considered kosher and can be used for this purpose.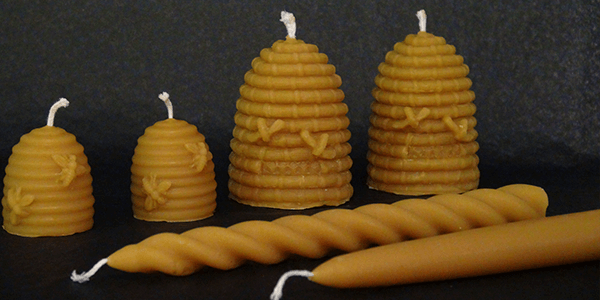 But their connection with this time of year goes even further back, when used by pagans during the ancient winter solstice to remember that spring would soon come. Candles would come to specifically symbolise Christmas during the middle ages and later to actually decorate the Christmas tree before safer electric lights! Today, carols by candlelight services are still a popular and atmospheric way to mark the connection between candlelight and Christmas.
Admin, December 7, 2014
The Advent of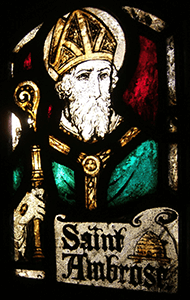 the feast of St. Ambrose occurs today. St. Ambrose is of particular significance to Plan Bee as he is the patron saint of bees, beekeepers and even candle makers! In his iconography, he is often depicted with bees or a beehive – symbols that also indicate wisdom.
He would lend his name to the Latin term for honey 'ambrosia' also used in Greek and Roman mythology to describe the food of the gods. St Ambrose is still referenced today by modern beekeepers, using the term ambrosia to describe the mixture of nectar and pollen prepared by worker bees to feed bee larvae.
Legend has it that when Ambrose was an infant, a swarm of bees settled in his mouth, said to be a sign he would become a great orator. His preaching was reported to 'sound as sweet as flowing honey' which earned him the alternative moniker of the 'Honey-Tongued Doctor'
Admin, December 3, 2014
If you haven't already had a peek, our new online shop has opened, where you will find our award winning Scottish honey, fantastic fudge and our range of pure beeswax candles. And as it's coming up to Christmas, the elves at Plan Bee have been hand-packing these natural and sustainable products into an attractive selection of gift boxes and hampers, complete with wrapping and dainty wee tartan bows, so you don't have to tie yourself in knots to make things look pretty!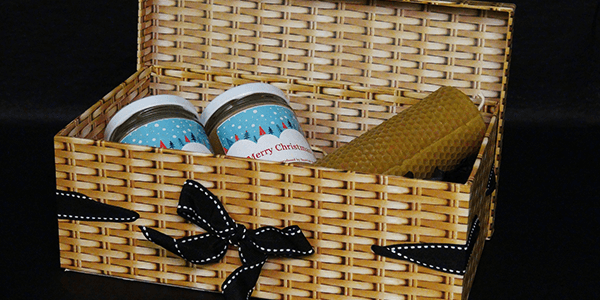 It may also be that you need some honey to glaze the Christmas ham or want to harness the health giving and restorative qualities of honey to add to lemon (and possibly a wee dram) as a seasonal cure for the cold. Our candles also make an atmospheric and sweet smelling addition to the home or dinner table during the festive season and come small enough for a stocking filler.
As an introductory offer, we would like to give customers a 10% discount of all orders up until the 17th of December, so they can make some bee-savvy savings on treats for yourself or on thoughtful, eco-aware gifts for family and friends. Simply go to and www.planbeeltd.com/shop type in the discount code 'environment' to fill up your hives (not your trolleys!) and we will be sending our naturally good products out to you soon.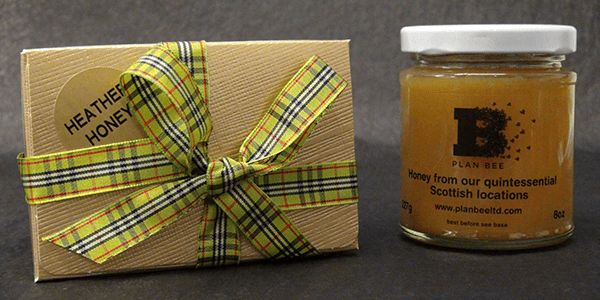 Admin, November 30, 2014
It's been a fantastic week for Plan Bee to get out there and meet and greet customers and to also just get talking to people who are interested in bees and our work, at two recent events; the Country Living Fair which took place at Glasgow's SECC from last Thursday the 20th November to Sunday the 23rd and this week's appearance at London's Borough Market.
The people at Country Living really know how to transform the cavern like hall of the SECC into a warm and inviting Christmas space that was very tastefully done and featured a great range and quality of producers. We had many customers who tried the samples of our Scottish honey on oatcakes or our Heather Honey and Cranachan fudges and bought some for themselves and as a present for someone else. We lit our natural beeswax candles as well, burning slowly and cleanly to fill the stall with their warm, sweet scent. What was interesting, was that many people told us they had previously bought our natural Scottish Blossom Honey earlier in the year as a natural cure for hay-fever and they felt that their symptoms had been alleviated over the summer – ingesting local blossom honey helps against the effects of local pollen.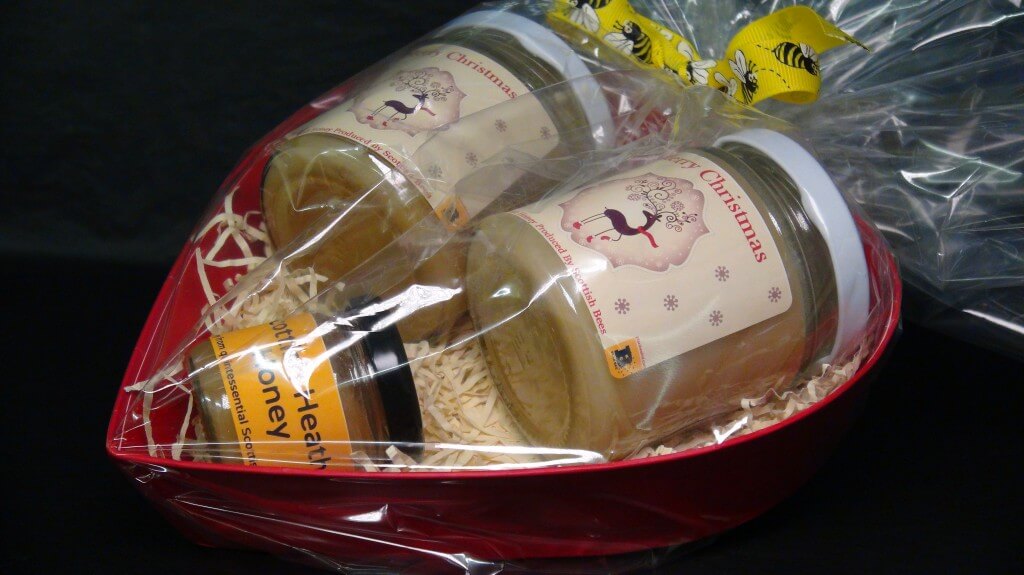 This week we packed up the tour bus for an 'away game' at the renowned and historic, Borough Market in London, playing for the Pride of Food & Drink Scotland alongside a number of other excellent Scottish producers, all thanks to the kind people at SRUC. Our distinctive Plan Bee kilts were donned by Steven, who set up shop there from Thursday, and met and talked with market goers about the work that we do and offered samples of our natural honeys and fudge. We also hand-packed and presented these into a number of different gift boxes and hampers as a cracking Christmas gift for friends and family members.
Admin, November 28, 2014
We previously told you about our partnership with land management and conservation company – Highland Titles, when we published this article back in August. They have a unique approach to land and nature conservation in the Scottish Highlands by offering areas of land to members of the public who are passionate about preserving the beautiful scenery and biodiversity of the Scottish highlands and becoming a lord, laird or a lady while doing so.
The hives we placed in Glencoe wood, courtesy of Highland Titles are strictly to boost bee populations and contribute to the biodiversity of the area around them – we don't take any honey from these hives to use in our products. Highland Titles also welcome children from schools in local areas to be part of a sustainable project; the children take a hands-on role by painting these hives around a number of themes, such as the children of Kinlochleven Primary School seen here in this recent article: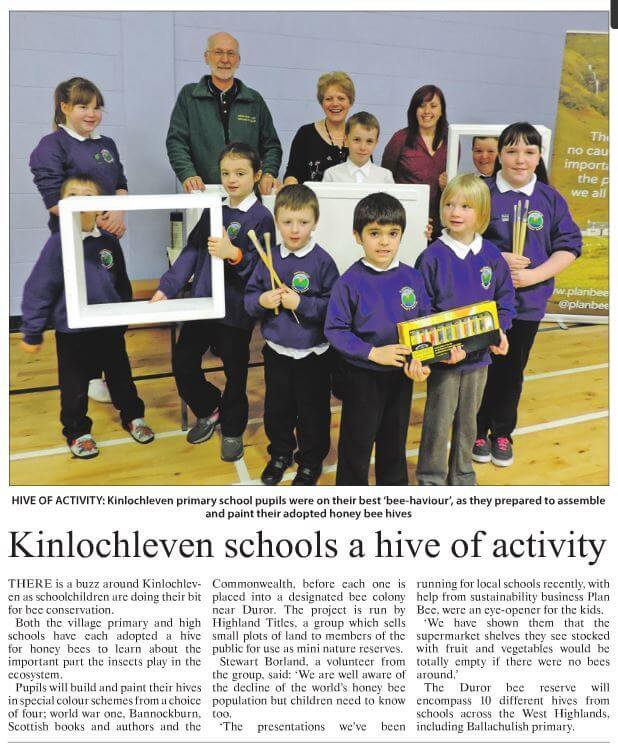 The painted hives could be there on the same spot for decades, allowing these children to return to them over the years and possibly bringing their own children to see them and to learn like they did – true sustainability and involvement with the land and these amazing creatures.
Children from Ballachulish Primary School also sent us their lovely drawings and letters of thanks after Plan Bee visited there to tell children about the importance of honey bees to our food and their critical role in the eco-system.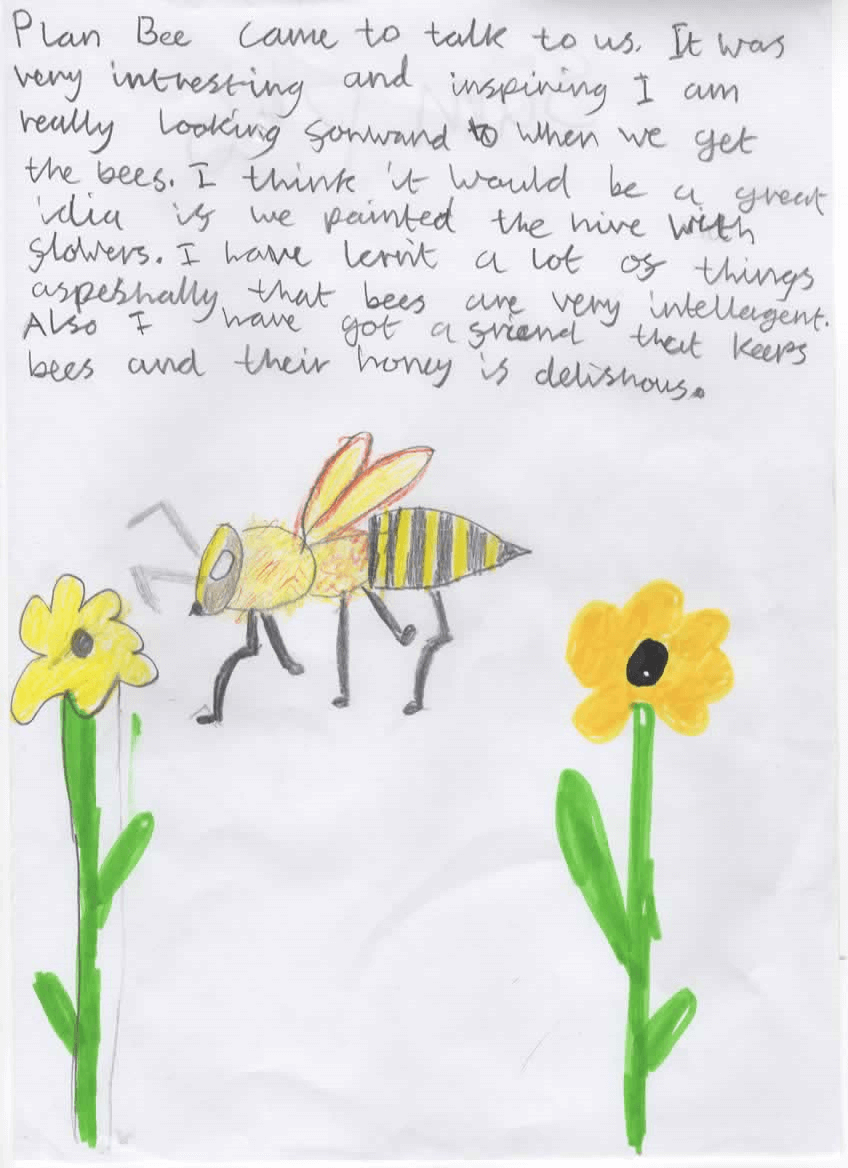 Admin, October 8, 2014
Plan Bee has made it through to the final short-list in the Eco Entrepreneur of the Year and Rural Entrepreneur of the Year Categories in the Great British Entrepreneur Awards.
The Great British Entrepreneur Awards, taking place on 19 November at Old Billingsgate in Central London, have become the recognised standard of excellence amongst entrepreneurs.
Simon Burton, founder of the Great British Entrepreneur Awards, said: "The entries we have received for the Great British Entrepreneur Awards can only be described as awe inspiring. The quality has been outstanding. The judges have had the extremely difficult task of whittling the great and good of the entrepreneurial community down to the very best and we are delighted by the companies that have made the short-list. The Awards Ceremony itself in November will be a night to remember, with VIPs from the worlds of business and entrepreneurship gathering to celebrate entrepreneurial spirit in the UK."
Admin, October 2, 2014
This morning we went to Kilsyth Academy to introduce the school project and talk about sustainability and the essential role of insect pollinators.
The pupils, will decorate an empty bee hive it according to different themes (Bannockburn 100, World War One, Scottish book or author, and one of the Commonwealth countries) will also write and produce a bee related song as well as create a yearlong photographic journal of the experiences. The project that runs throughout the academic year will give a huge opportunity to the pupils to get closer to understanding nature!
This project that is fully supported by North Lanarkshire Council through the Education Department will run in 6 schools for the first year , one of which is a primary school and will see more schools involved in the following years.
We'd like to thank the 200 pupils who attended our presentation this morning as well as the teachers at Kilsyth Academy for their help and enthusiasm for the project!
We look forward to sharing their progress with you…… next week we visit Braidhurst and Coltness Secondary schools.
Admin, September 25, 2014
NCS Group Ltd are the latest company to create a buzz by installing their very own bee hives and colonies through the efforts of Plan Bee.
Perhaps through their line of work the office solutions company feel an affinity with these organised and efficient creatures or maybe they simply wanted to do their bit for the environment but either way, their Rodney Street offices and garden of Managing Director Tom Nolan's home, are now a hive of activity.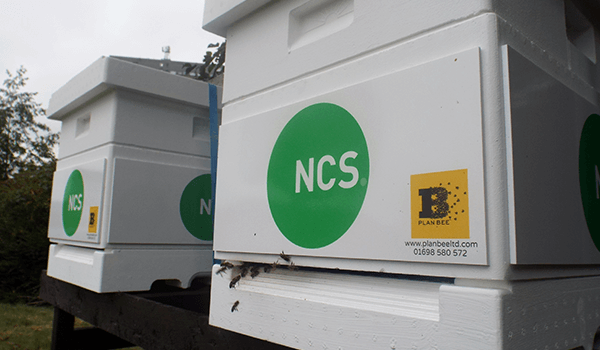 Founded in Glasgow in 1988 the company now have a total of 7 branches spanning across the UK and Northern Ireland. As well as striving for commercial success they are committed to being an active and supportive member of the community and work hard to ensure that their investments have a sustainable benefit; working with Plan Bee was a perfect fit with their environmental ethos.
Speaking about the newly introduced hives Tom said "We're always looking for new ways to improve our sustainability and strengthen our contribution to the environment so having recently read an article about Plan Bee Ltd and the ramifications of what they, the bees do for our environment, I felt NCS could contribute and help them along".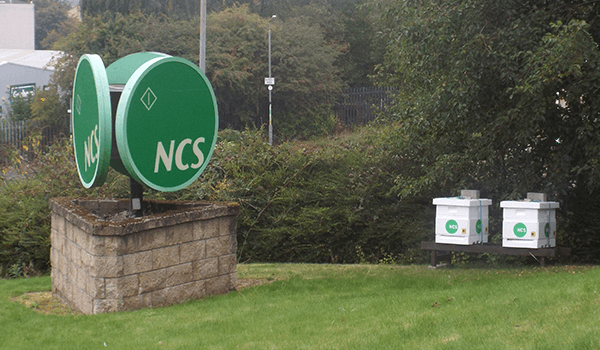 "We are always delighted when any company decides to come on board with Plan Bee but when corporations like NCS take their environmental impact so seriously it really gives us a buzz. To know that many others are as committed as we are and to have them want to improve their sustainability through our services really gives our company message credence
"Working with NCS and the MD Tom Nolan has been a pleasure and we are really looking forward to watching their hives thrive."
Admin, September 24, 2014
Plan Bee has teamed together with the award winning Stalled Spaces in its attempt to help regenerate Glasgow.
By hosting two bee hives on the roof of Glasgow City Chambers, together we hope to make a positive impact on Glasgow's biodiversity whilst helping ailing bee populations in Scotland.
The danger bees are in is widely publicised and despite the vital role they play in our eco-system there is a distinct lack of government initiatives to help combat the problem.
That's why, when Glasgow City Council based initiative Stalled Spaces contacted us, we were thrilled to help.
The Stalled Spaces scheme provides funding and ideas for local people to turn unproductive land into a community asset, such as a play areas, green gyms or pop up parks.
As well as creating new greenscape in the city, Stalled Spaces also wanted to help the existing environment thrive with the help of some Plan Bee hives.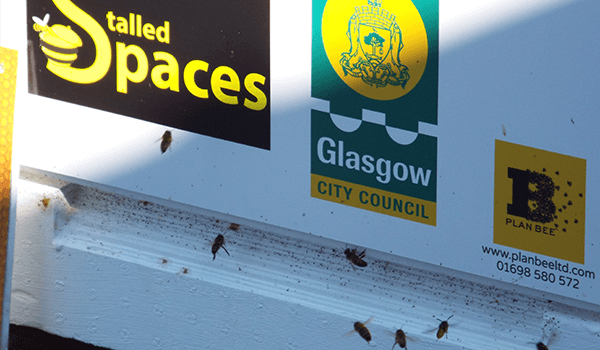 Discussing how the staff have been getting involved with their new team-mates, Frazer MacLeod, Project Lead said "The feedback I've had from the GCC beekeeping volunteers has been positive, they have all learned a lot.
"Plan Bee were professional and very knowledgeable on everything about bees."
The Stalled Spaces bees will work hard to pollinate Glasgow's trees, plants and flowers, contributing to the cities biodiversity, carbon intake and general buzz.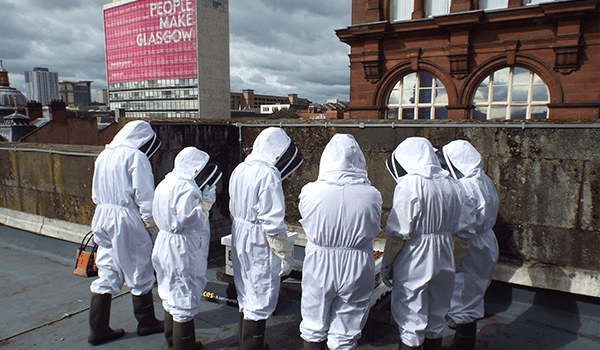 Admin, September 23, 2014
We are 'beeyond' happy to announce that we are a winner of the BBC Good Food Show Producer Awards!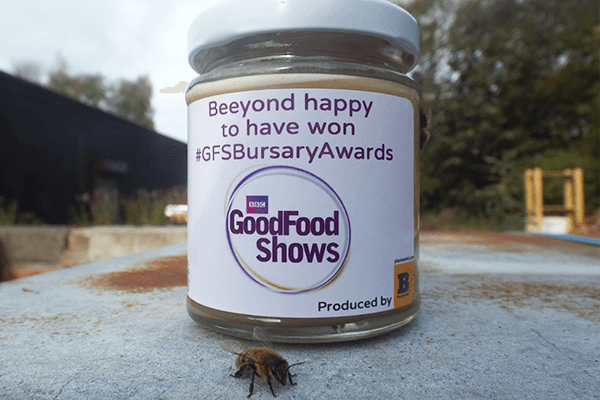 Selected by the panel of Good Food Show judges, we were described as an "outstanding producer" of Scottish food and drink and have been invited along as an exhibitor to the BBC Good Food Show in Glasgow next month!
With winners held as exemplary artisans the bursary looks to award small companies like Plan Bee for their passion and dedication by giving them the opportunity to grow their business by reaching more consumers, trade buyers and industry professionals at one of the BBC Good Food Shows nationwide.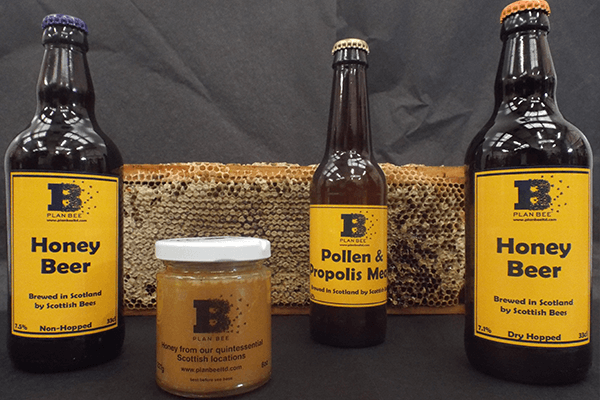 We are incredibly excited to be one of the winning exhibitors at the Glasgow event and are looking forward to a fantastic weekend full of tasting, sampling, shopping and networking with acclaimed Scottish food heroes.
Plan Bee will also be joined by a host of celebrity chefs including TV stars Mary Berry, Paul Hollywood, James Martin and Scottish superstar chef Tom Kitchin, at the SECC from the 17th till the 19th of October.
We would absolutely love to see some of our incredible supporters there and hope that you will be able to make it along to this tasty event.
Admin,
Plan Bee is thrilled to announce that we are an official honey supplier for the Ryder Cup!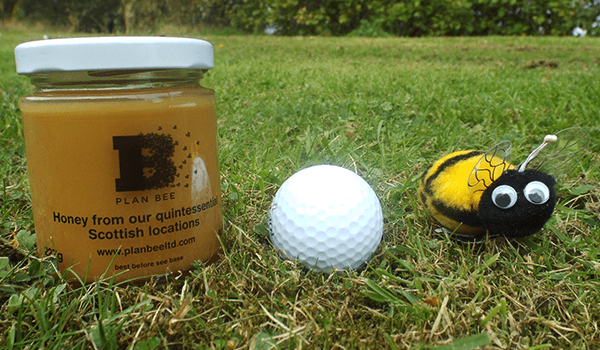 For the first time since 1973, and for the second in the history of the prestigious golfing tournament, Scotland will proudly play host to the Ryder Cup at the magnificent Gleneagles Hotel in Perthshire.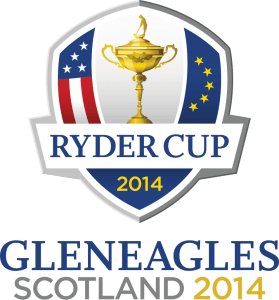 The Cup joins the incredible list of Scottish events that have taken place this year and what better way to welcome its guests than with some bespoke Scottish honey!
Our blossom and heather honey is a firm favourite with our clients and we are certain that they will satisfy the taste buds of the golfers and spectators alike in the Jamie Oliver's Fabulous Feasts tent.
If you are lucky enough to be attending this exciting event, why not pop by and say hello and have a chat about his 'driving ambition' for bee hives on golf courses or learn about how a bee hive could benefit your local golf course? He truly is an Ironman.
Sorry, please don't let the golfing puns drive a wedge between us!
Admin, September 22, 2014
This month we went to the Macdonald Windsor Hotel to deliver two brand new bee hives to the hotels roof in the prestigious buildings attempt to become more environmentally friendly whilst helping decreasing bee populations in the UK.
Beverley Molmans the hotel's General Manager was on hand, bee suit and all, to welcome the bees who include not one but two, brand new Queens.
"Our decision process behind getting the hives was that we wish to be greener, we are trying to implement the Room 15 approach here at Macdonald Windsor and we want to be more sustainable and wish to protect the bees in an urban environment."
The hotels Room 15 sustainability program aims to have a more sustainable and ethical approach to the hospitality industry by 2015 and their new bee hives are just one of the many methods to be implemented.
The hives will be accompanied by bee keeping lessons and ongoing support allowing the hotels staff to become involved with the everyday life of the bees, creating a tangible point of ethical interest on site. The hotel also hopes that the roof top haven will provide an area for staff to unwind from their days work whilst helping the bees along with their own daily tasks.
The new Queen Bees, who share the same postcode as Queen Elizabeth will also work hard to produce honey which the hotel will then gift to its VIP guests and clients, showcasing their commitment to their local environment in an unusual yet delicious way.
Discussing the process Beverley laughed that the hardest part was "getting into my bee suit today" and that the hotel was extremely excited about its new "BIP" guests and can't wait to see the new hives thrive.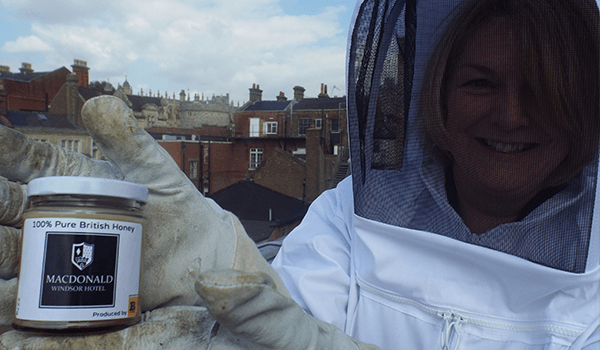 Admin, September 19, 2014
Next time you're feeling a bit ill, you may want to turn to your local bee hive before reaching for the medicine cabinet.
At least that's the sweet solution put forth by researchers at Sweden's Lund University, who found that the special bacteria in honeybee stomachs may prove to be a valuable alternative to antibiotics.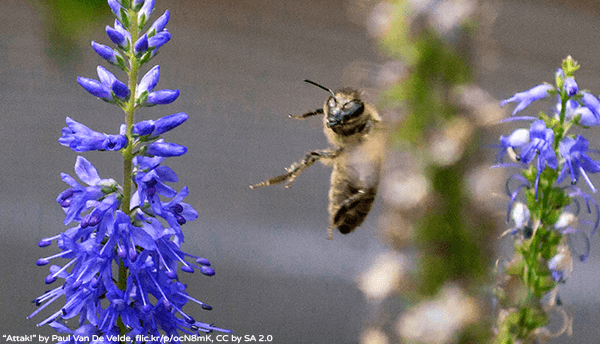 The group, who based their research on the incredible results of honey being used as a poultice for injured horses, determined that the lactic acids found in honey straight from the bees stomachs, produce powerfully active antimicrobial compounds that can fight some of the most prevalent strains of human bacteria.
Don't go reaching for your average store bought honey just yet, the scientists emphasised that these lactic-acid bacteria aren't found in store-bought honey because of the processing that goes into making it.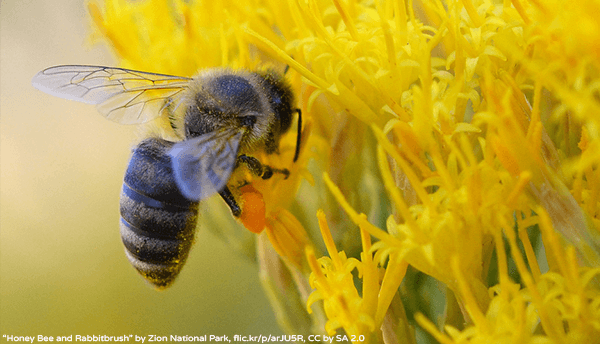 Now, don't panic just yet but far from trekking into the woods to find a swarm of honey bees, raw honey can be found relatively easily. There are a whole range of artisan producers – Plan Bee included- who produce a range of unpasteurised, unfiltered honey to suit your every well-being need.
As well as defeating everyday common infections and complaints these recent findings have huge potential in worldwide humanitarian efforts as well, Tobias Olofsson, of the Medical Microbiology Department of Lund University says that the findings could have huge benefits to developing countries that don't have access to antibiotics and that if results are as effective in human testing, bees worldwide will well and truly be put to work.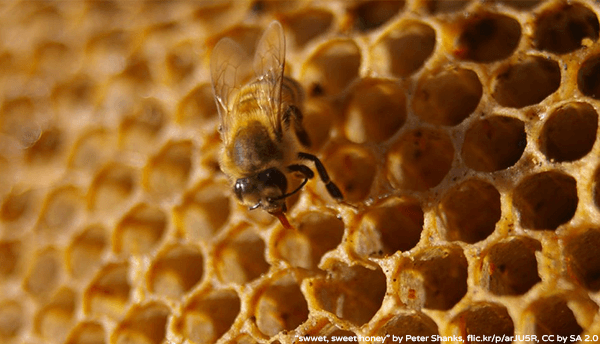 Admin, September 18, 2014
When two colonies of honey bees descended on Buchanan and St Ambrose High School, the teacher's first reaction was not one of concern for the pupils but of excitement….
The bees, living in hives supplied by Lanarkshire based bio-diversity champions Plan Bee, are part of the Green Legacy Schools project to teach pupils about the importance of the environment and get involved in the various ways to improve Scotland's biodiversity.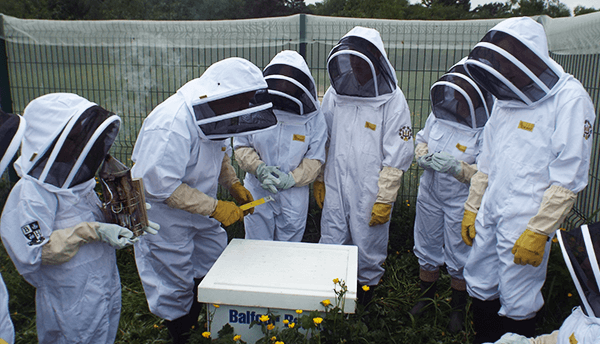 Back in May, Plan Bee arrived with the hives -happily sponsored by construction giants Balfour Beatty who built the school- and along with the pupils and teachers enjoyed a thoroughly rewarding first season at the school.
'I love watching the baby bees coming out of the cells. It's awesome!' – Mhairi McKinnon
'It's good to see how the number of bees in the hive grows each time we look in' – Connaire McClinden
'I like smoking the bees.It calms them down so we can have a close look.' – Alex Oldham.
The pupils have been incredibly enthusiastic in learning about the bees and bee keeping and Plan Bee were thoroughly impressed with their lack of fear.
The pupils have been engaging in lessons about the various stages of bee-keeping and will be involved in a competition with other North Lanarkshire Schools to come up with their own bee related song or poem as well as using their entrepreneurial skills in harvesting and marketing their very own honey by early next year.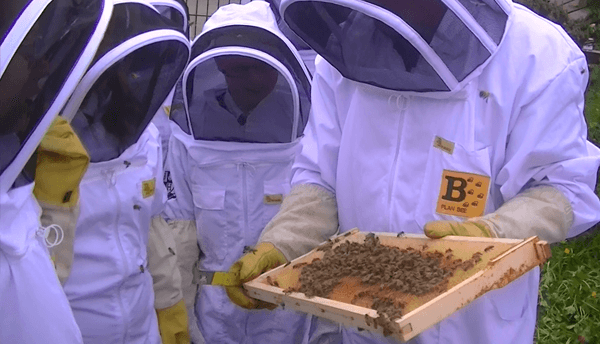 The involved teachers have also been wonderfully supportive, Christine King and Elizabeth Denton happily admitted that they were often-times more keen to get into their bee-keeper outfits than the pupils!
This season also saw a new Scottish queen, 'Queen Christina' rather fittingly introduced to the hive, giving the pupils the unique chance to see such an event but Elizabeth wasn't too left out, after all we already have one Queen Elizabeth!
The new additions have certainly created quite the buzz on campus and Buchanan and St Ambrose as well as the other five North Lanarkshire Schools about to embark on the project, are very much looking forward to seeing their hives thrive.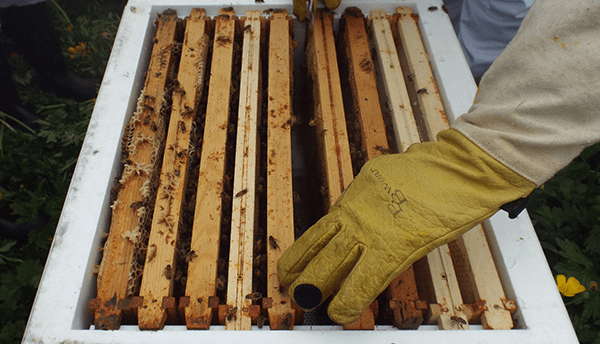 Admin, September 12, 2014
What are your plans this weekend? The weekly shop? Going to see the in-laws? Instead of letting the kids drive you mad, why not come and see Plan Bee at Eat Drink Discover Scotland?
We'll be at the Royal Highland Centre all weekend selling our brand new honey beer and mead products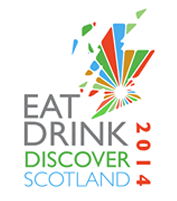 as well as our delicious honey along with fun badges, balloons and face painting to keep your little, ahem, angels entertained.
Billed as the ultimate celebration of Scotland's food and drink, the three day foodie extravaganza will be packed with live demos from celebrity chefs, cooking classes and a whole host of regional stalls, allowing you to taste all of Scotland, under one roof, in one day.
We're also offering special prices for our loyal customers to say thanks for all your support! The lovely people at Eat Drink Discover have even provided a discount for you all, leaving you with no excuse to sit at home, just enter EXHIB10 online to get your tickets for £10 instead of the usual £15. See you there!
Admin, September 5, 2014
Plan Bee is going to Eat Drink Discover Scotland!
Hailed as the ultimate celebration of Scottish food and drink, from Friday 12th to Sunday 14th September, we will be one of hundreds of food and drink companies drawn from every region of Scotland – giving you the chance to taste all of Scotland, in one day, under one roof.
T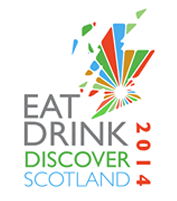 aking place at The Royal Highland Centre in Edinburgh, Eat Drink Discover Scotland offers something for every palate, preference and price range, and, in addition to eyeing, trying and buying Scotland's rich and diverse larder, you'll see celebrity chefs running master classes and demonstrations throughout the weekend. There will be a variety of fantastic educational activities for children, and a host of skills demo's and talks by Scottish food experts.
Plan Bee will be located in the Eat Lanarkshire section of the event along with seven other wonderful food and drink companies from the Lanarkshire area.
As well as Plan Bee badges, balloons and bee face painting we will also, of course, be selling our delicious honey as well as our brand new honey beer and mead for you to take home!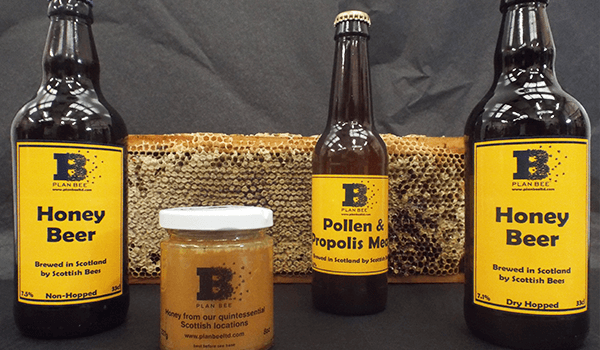 We are offering a special discount code for our friends that will get money of your entry prices and we would be thrilled if you could make it along to see us at this exciting event and cement Scotland's reputation as a true Land of Food and Drink!
Opening times:
Fri ………12pm – 8pm
Sat……….10am – 6pm
Sun……..10am – 5pm
FREE PARKING
For more information please contact Lauren.
Use discount code EXHIB10
For a discount on our products, use secret word "Scoobidoo" at our stand!
Admin, September 2, 2014
Here on planbeeltd.com we have often discussed the dangers of pesticides and how they are thought to play a huge part in the colony collapse disorder phenomenon found increasingly in bee hives. However, research conducted by Harvard University has recently suggested that pesticides could have harmful effects on human's health too.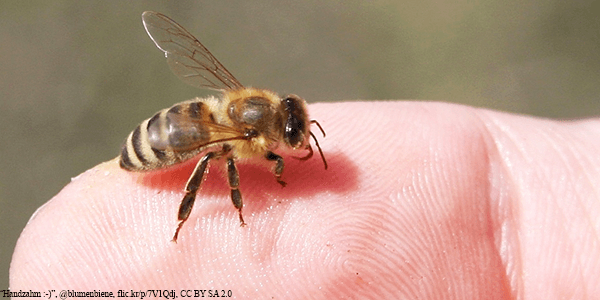 According to the head of the research Dr Lu, as well as resulting in a drop in pollination and most of our diet ceasing to exist, long term exposure to a group of pesticides called neonicotinoids could potentially be an attributing factor in many brain disorders such as autism and ADHD and that's not all, another research has also determined that pesticides are a huge factor in increasing male infertility rates. With all these apparent side effects it is a wonder that these huge corporations such as Monsanto or Bayer continue to use neonicotinoids at all.
Lu conducted pioneering research on the impact of these neonicotinoid pesticides on honeybees. In a study published in 2012, he replicated colony collapse disorder, feeding bee's sugar water laced with different levels of neonicotinoids, eventually leading to the collapse of 15 of the 16 hives, even those treated with the lowest dose.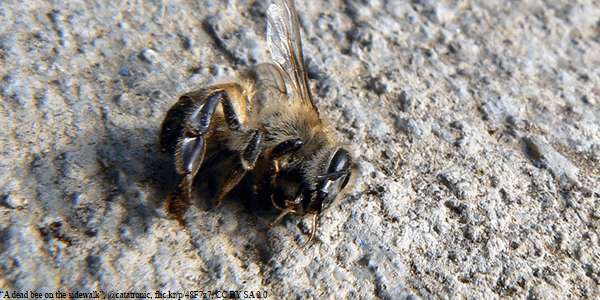 The work has been noted for providing a concrete link to neonicotinoids, which are the world's most widely used group of insecticides to CCD.
Lu has continued to investigate the possible links among neonicotinoids and both bee and human health, announcing the honeybee as a good model organism for the impact of pesticide use.
"The [phrase] 'bee-line' is no longer valid," Lu said. "The question … is do these things also apply to human health?"
Admin, September 1, 2014
Green People, the most famous UK organic beauty brand, is a company that values and supports the planet as well as local communities. As a company who's principles mean that product performance is never sacrificed for profit, it is important that their green credentials match up to their ethical practices.
For a number of years, the company and its staff have supported Chestnut Tree House Children's Hospice through different donation campaigns. Chestnut Tree House is the only children's hospice in East and West Sussex and cares for over 280 children and young adults with progressive life-limiting conditions in Sussex and South East Hampshire.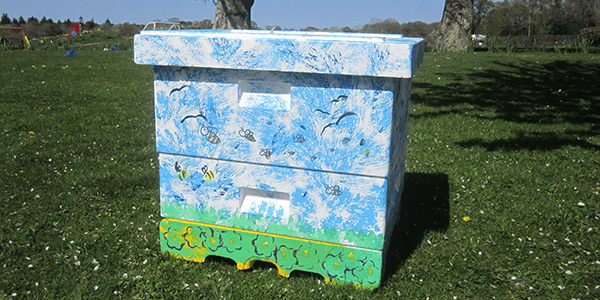 In September 2013, the Green People team donated clothes, books, games and toys to the association 'Bag it and Give' initiative in order to raise money for the hospice. This time, Green People wanted to create a project which would involve the children, providing them with a sense of achievement and act a source of distraction from their everyday problems, while also improving their own green credentials.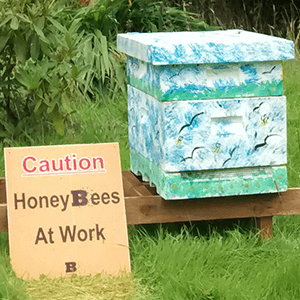 Since getting in touch with Plan Bee, the hospice has been provided with an empty beehive for the children to decorate using their imagination. The hive is now returned to Plan Bee and sited at one of their many locations within Scotland and fully managed by the company's expert beekeepers.
"It's fantastic to be involved in a project with these two organisations who are both, in their own way, doing so much to improve the well-being of their local communities and the environment. I'm very confident that the bees will thrive in their new home, the decoration and design is so vibrant and colourful, how could they not love it?"
Admin, August 29, 2014
Monday evening we attended the home of motivational speaker Chris Moon to deliver one bespoke Plan Bee hive.
Chris is, put simply, an incredible human being, after losing his lower right arm and leg in a landmine explosion he has used his skills as a previous army officer and humanitarian to motivate and inspire those around him.
With a 'passion for the process of achievement' as he puts it, everything Chris does challenges the concept of limitation and through this partnership we certainly are one step closer to achieving our goal of helping bees overcome the challenges they face in the modern world.
Chris' beehive will have an incredible impact to their surrounding environment and Scotland's biodiversity within days as well as working hard to produce honey completely unique to the area they forage in.
Admin, August 26, 2014
Over the weekend we delivered some brand new bee hives to the Highland Titles Nature Reserve in Glencoe Wood and wow what a treat!
The ten bee colonies will have plenty of foraging ground and a wide variety of different flowers and heather to snack on. We are incredibly excited to share their progress with three of the reserves neighbouring schools to help the pupils understand the importance of the honey bee within our environment.
Not only were Stewart and the rest of the staff incredibly enthusiastic about their new additions but the scenery was absolutely breath taking, made all the better by the lovely, albeit rare Scottish sunshine.
We are honoured to partner up with the reserve through this project, working incredibly hard to protect Scottish wildlife- which you can watch via the reserves infra-red motion sensitive cameras- Glencoe Wood makes an incredible contribution to Scotland's biodiversity.
Highland Titles is a novel way of managing a conservation project, originally conceived by Dr Peter and Laura Bevis, a biologist and accountant, who realised that to really make a difference, they needed to buy land which had the potential to be restored and conserved.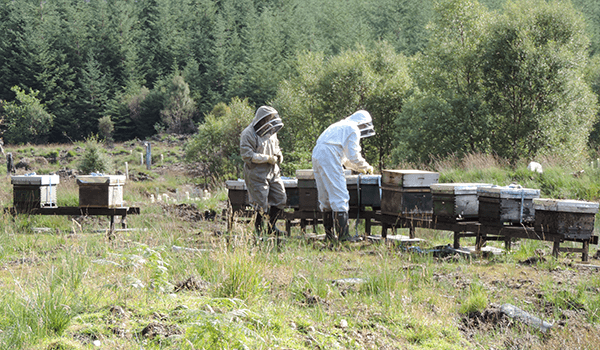 The organisation has grown from there and now has thousands of supporters turned land owners around the world. Highland Titles are completely committed to Scottish conservation and in this respect they are not alone, here at Plan Bee we love when any company wants to make a positive contribution to the environment but when we work with companies who are committed to Scotland's biodiversity as Highland Titles it is always a pleasure.
We cannot wait to see the hives thrive and pay another visit to this wonderful Scottish setting!
Admin, August 25, 2014
It's the end of the month and you're sitting down to pay your bills, electricity- paid, gas- paid, TV- paid but, have you ever thought about how much you owe the humble honey bee?
Yes, these iconic insects not only enhance their surrounding environment but they also have an input into around a third of all our foodstuffs through their pollination efforts, contributing over £400 million a year to the agricultural industry, all whilst producing delicious honey and bees wax.
And while the European Union values insect pollination at £134 billion (153bn Euros) it misses the point that pollination is priceless; to say that every company, city, family and person is 100% dependent on nature and the biosphere is both indisputable as well as banal.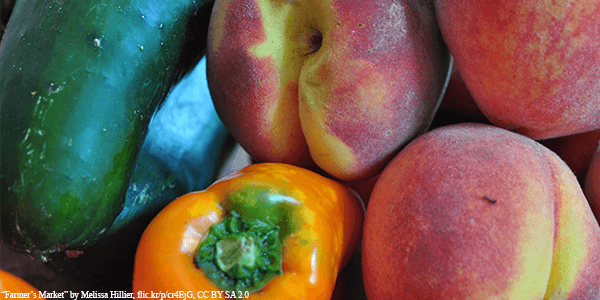 Despite our dependence on these little creatures, bees worldwide are disappearing at an alarming rate due to habitat loss often attributed to the use of pesticides by the very farmers who rely on bees for their survival.
As Pavan Sukhdev from The Economics of Ecosystems and Biodiversity puts it "Not a single bee has ever sent you an invoice. And that is part of the problem – because most of what comes to us from nature is free, because it is not invoiced, because it is not priced, because it is not traded in markets, we tend to ignore it."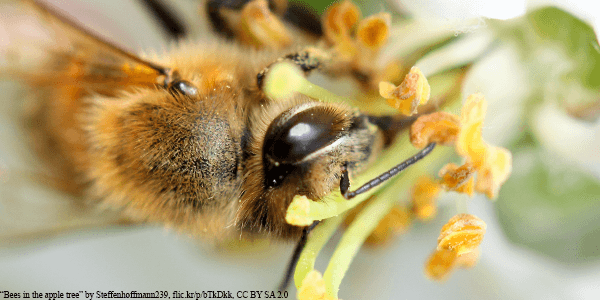 When we consider how intricate the eco-system is, the value of bees and other insects is obvious. Not only are they pollinating much of the food that we eat, they are also ensuring the future generations of all kinds of plants that support many other species. For this reason reducing emissions and recycling is not enough, we must positively contribute to the ecosystem and attempt to help our bees cope with modern life.
The expense of low bee hive activity has already been seen in countries like China where crops are having to be hand pollinated just to yield a harvest and the plight of the honey bee is regularly seen in our news headlines.
For now pollination is free in the West but if the bee does die out there will be much bigger costs to pay than missing your monthly phone bill.
Admin, August 22, 2014
While we all enjoy the tasty results of the honey bee's hard work, how many of us actually know how honey is made?
Well fear not because the wiz kids here at Plan Bee can explain all.
First of all it's important to understand that different bees have different jobs, there are the various worker bees who feed the larvae or go out 'scouting', looking for flowers and collecting nectar – a sugary liquid used to make the honey- as well as the drone bees who mate with the Queen whose purpose it is to lay eggs and raise hive morale.
A: Worker Honey Bee – B: Queen Honey Bee – C: Drone Honey Bee
When a forager bee sources a flower they will drink the nectar using the extremely long tongue and store it in their 'crop' or specialist honey stomach, when they have drunk their fill they will fly back to the hive and pass their loot on to a 'processor' bee at or near the entrance of the hive before heading back out to source more nectar.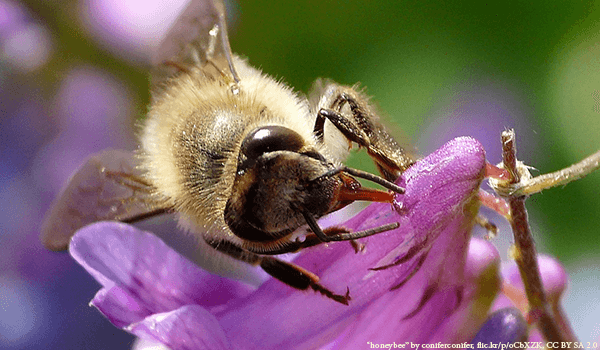 The processor bee then transports the nectar to the honeycomb, where it transfers it into the hexagonal wax cells. Here the processor bee adds an enzyme called 'invertase' to the nectar in the cell and the nectar consisting mainly of sugar and water – or for you science boffins out there, sucrose- is broken down by the invertase into glucose and fructose.
A small amount of the glucose is attacked by a second enzyme, glucose oxidase, and converted into gluconic acid and hydrogen peroxide. The gluconic acid makes honey an acid medium with a low pH level that is inhospitable to bacteria, while the hydrogen peroxide gives short-range protection against these same organisms when the honey is ripening or diluted for larval food.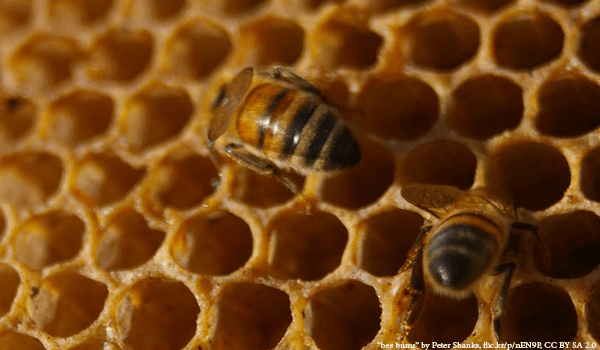 The bees then 'dry out' this sticky mixture by fanning their wings to evaporate any moisture within the honeycomb.
When the nectar has ripened into honey it contains so little water than microbes cannot grow in it, which is the reason why honey is practically immune to funghi and bacteria, however this only applies when the honey is sealed, which the bees do at this point by capping the honeycomb.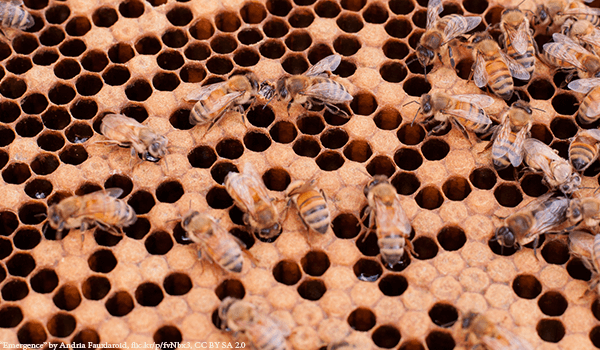 It is at this stage where bee keepers know that the honey is ripe and ready to be harvested where it is then jarred and delivered to the breakfast plates of millions of people worldwide.
Admin, August 21, 2014
Hamburg Airport now has even more air traffic, in the form of its very own resident honey bees!
The hives, managed on behalf of aviation giant Airbus, produce honey which is then used to measure emission levels around the airport grounds. The collected honey provides information regarding any chemical or metal deposits in the area allowing the airport to constantly monitor its environmental impact. The honey is then taken home by Airbus employees and clients to enjoy!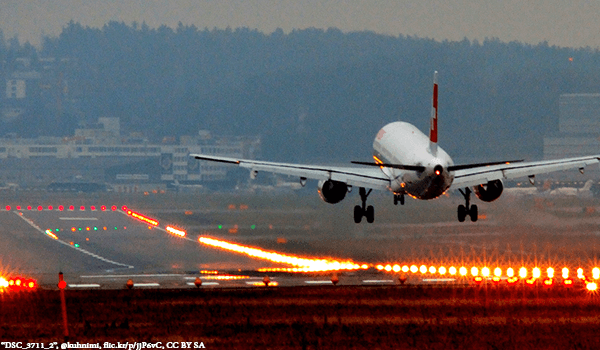 Honey bees and other pollinators are one of the most important species within our eco-system, in addition to influencing over a third of our food produce they are also absolutely crucial for the survival of most of our animal and plant populations.
While all insect pollinators are incredibly industrious, perhaps the humble bee is the hardest worker of all. In addition to pollinating hundreds of thousands of flowers in a lifetime and contributing to the beauty of our countryside and urban jungles alike, they also work exceedingly hard to produce delicious honey.
By introducing bee hives, airports can now easily monitor their emissions and overall carbon footprint, allowing them to assess their environmental impact whilst making a positive contribution to their surrounding biodiversity.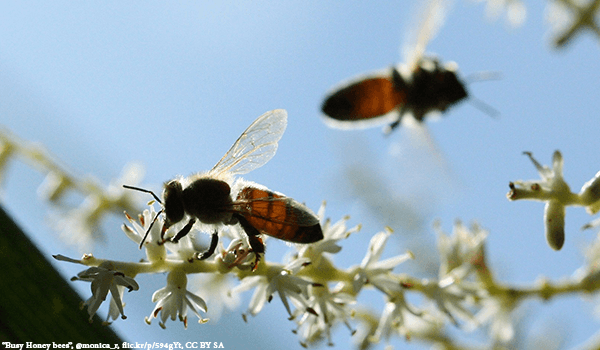 Whilst it may be surprising to some, modern airports thoroughly understand the importance of ethically managing their environmental and social impact and by housing bee hives on site the airports in question are going one step further in showing their customers how much they care, whilst creating a wonderful opportunity for customer and community interaction.
Some organisations have even implemented the use of small cameras within the bee hives, allowing customers and staff alike to watch with growing interest the bees organised comings and goings, creating a unique point of interest and calm in an otherwise stressful environment.
As the Hamburg hives have shown, the collected honey proves an incredible source of natural data regarding the airports carbon emissions and air pollution allowing them to adjust their actions accordingly and ultimately help improve their surrounding environment and biodiversity in a natural sustainable way.
Such a commitment to the environment is something that we here at Plan Bee would certainly love to see from our own airports here in the UK and we would be delighted to provide our services to help them increase their own sustainability whilst making a positive impact to the environment.
Source: Airbus
Admin, August 18, 2014
A group of Mexican bee-keepers have won their fight against bio-tech giant Monsanto.
The company's plans to plant over 625,000 acres of genetically modified soy-beans were thwarted by a Judge convinced by the arguments of thousands of Mayan farmers and bee-keepers backed up by the likes of Greenpeace and various ecological bodies.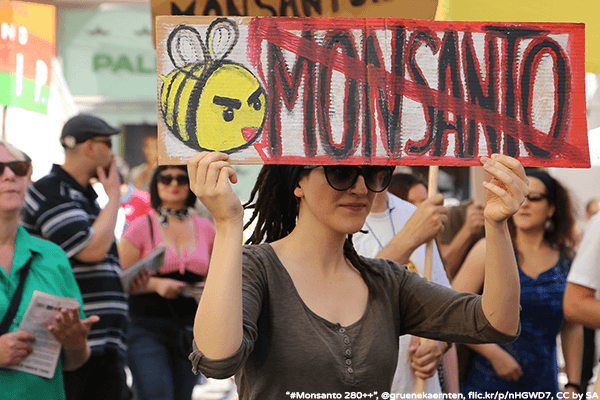 The decision, made on the basis that Monsanto modify their crops to be resistant to glyphosate, an active ingredient in many pesticides found to be potentially harmful to humans as well as crops and wildlife, means that the agricultural giant is no longer able to go ahead with its multi-million dollar plans.
With over 25,000 Mayan families being involved in the honey industry, the court judged that co-existence between bee colonies and GM crops was not possible and with Mexico relying heavily on the exportation of honey products, (in 2011 the EU imported £32 million worth of Mexican honey) and the EU and other parts of the world having strict no GMO rules the decision to produce genetically modified crops on such a mass scale could have devastating effects on the economies of countries who choose to do so.
Source: Global Research
Admin, August 16, 2014
Two Fat Ladies has received a nomination in the Glasgow Business Awards 2014 for the 'Green Champion' category for their various efforts in becoming a more sustainable business, including their two bee hives on site managed by the Plan Bee Company.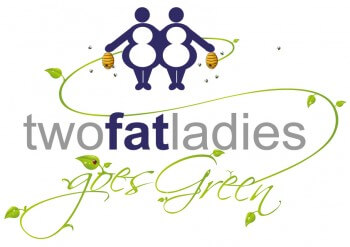 Since adopting two beehives from Plan Bee in 2013, Two Fat Ladies Group have been able to align their corporate social sustainability with their brand values in order to validate efforts in sustainability that are core to the company. They have also been able to make a natural positive impact on their surrounding community, making them stand out against competitors and offer customers something unique in their dining experience. Being visionaries that see the strong potential in the concept of managed beehives, the Two Fat Ladies realise the importance of bees in our planetary food system and are actively helping to regenerate their populations through supporting Plan Bee and their efforts.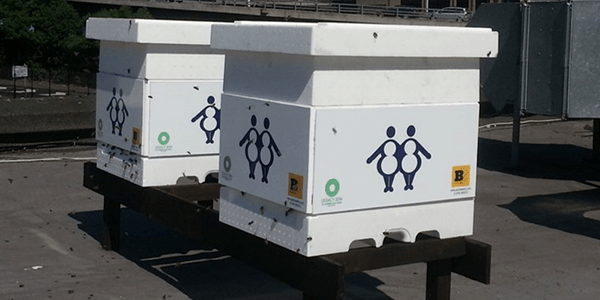 In the future, the Two Fat Ladies Group will keep supporting the regeneration of honeybees in the UK by continuing their relationship with Plan Bee Ltd. They will also encourage further engagement with their local community by getting a nearby primary school to be involved in designing a label for the next yield of honey to be taken from the hives.
Admin, August 15, 2014
Buzz-iness Awards! Plan Bee Ltd have been nominated for the prestigious 'Excellence in Communications' and 'Best Performing Business (1-10 people)' categories in the Glasgow Business Awards 2014 at the Hilton Glasgow Hotel in October.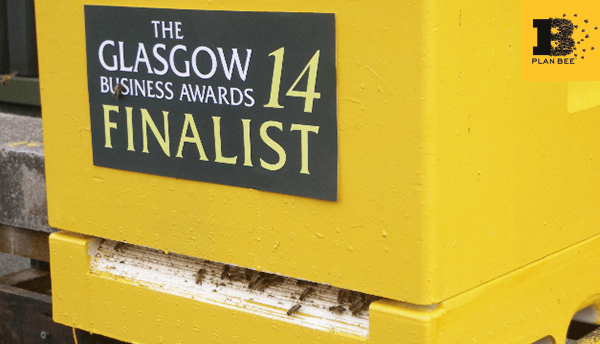 "We can't believe how well our business has been received by our peers. The Plan Bee message of proactive sustainability is really striking a chord with companies across the spectrum from our large, established clients like Highland Spring to our ambassadors of finest quality Scottish produce such as leading Glasgow restaurant Two Fat Ladies."
It's been a busy year for the Plan Bee team. Since scoring 175% over-funding with a highly successful crowdfunding campaign the award nominations have kept on coming. As well as Glasgow Business Awards recognition, Plan Bee's efforts are also being recognised by the Inspiring City Awards – People Make Glasgow, where they are a finalist in the Environmental Category, and in the VIBES Awards where again they are nominated in two categories, for 'Micro-business Award' and 'Environmental Product or Service Award'.
Plan Bee has already scooped the 'Social Enterprise' award at the Private Business Awards Scotland and will feature at the National Awards; and there was the Business Green Leaders Awards where they collected the gong for 'Small Business of the Year'.

Admin, August 14, 2014
Bee venom has been confirmed as a potential cure for cancer this week.
The results of previous research by scientists around the world have shown bee, snake and scorpion venom to have remarkable effects on cancer cells but now research by the American Chemical Society has devised a way of introducing the powerful proteins found in insect stings and reptile venom to malignant cells without damaging healthy ones.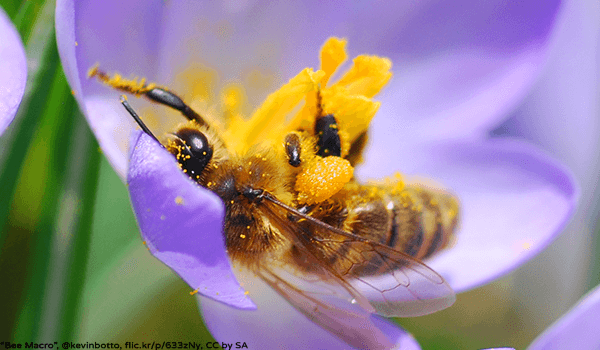 Venom from bees, snakes and scorpions contain peptides which adhere to cancer cells, potentially preventing any further growth or spread of the disease and whilst merely injecting a patient with such venoms could have harmful side effects, scientists have now found a solution.
"We have safely used venom toxins in tiny nanometer-sized particles to treat breast cancer and melanoma cells in the laboratory," says Dipanjan Pan, Ph.D., who led the study.
"These particles, which are camouflaged from the immune system, take the toxin directly to the cancer cells, sparing normal tissue."
He says that in the honeybee study, his team identified a substance in the venom called melittin which keeps cancer cells from multiplying.
And whilst bees make so little venom that it would not be feasible to extract it in mass quantities, the scientists have managed to recreate synthesized melittin in the lab.
Dr Pan added that whilst tests were currently at a laboratory level it was expected that a patient trial would be possible in the next three to five years.
Source: American Chemical Society
Admin, August 13, 2014
A huge thank you to SETN (Scottish Environmental Technology Network) for featuring us in their company magazine this month.
Discussing our already impressive array of awards they showcased our most recent accolade, 'Small Business of the Year' which we were awarded at the Business Green Leaders Awards in London earlier this month.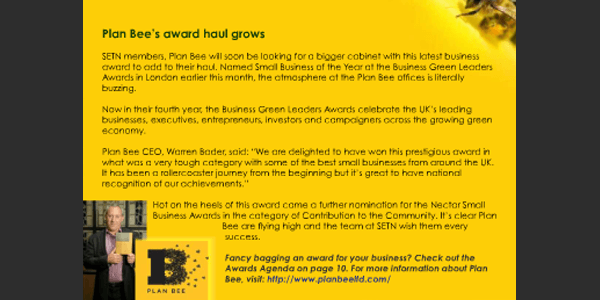 The Business Green Leaders Awards celebrates the top innovators in the eco-industry and we were honoured to have our efforts in improving the UK's biodiversity recognised, winning awards like this one is incredibly important to the team here at Plan Bee and as SETN suggested we may even have to buy a bigger awards cabinet soon…..
Stay Tuned!
Admin, August 12, 2014
Do you picture a tranquil landscape of sporting promise? Or a green desert, providing nothing but dead wasteland requiring masses of chemical interference to maintain its manicured façade?
Here at Plan Bee we see golf courses as so much more. Already providing acres of greenery, with just a few minor changes, golf courses across the UK could become a safe haven for our many forms of plant and wild life.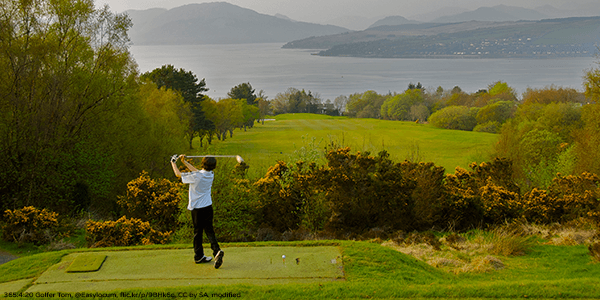 By introducing native flowers and plants in out of play areas, golf courses can provide a ready-made habitat for bees, other pollinators and many other forms of wildlife.
With bees being one of the most important creatures in our eco-system, not introducing a hive to your golf course at this point would be a wasted opportunity and your golf course could reap the benefit of its new hive within days.
With the new 'eco-machine' in place it is absolutely crucial not to ruin all of the new resident bees' hard work by continuing the use of pesticides and herbicides, which reduce both the diversity of the foraging available, as well as the wildlife.
As well as helping to enhance Scotland's biodiversity and improving their own sustainability, UK golf courses open up many exciting business opportunities through the introduction of hives.
Inviting local schools or organisations along to monitor the hives' progress can showcase golf clubs as active community members while of course opening up the possibility of golf memberships to a much wider audience.
While improving their social responsibility, the hives will also produce honey, which can be used either in food preparation at the club or sold to members and staff to take home!
Hives offer many benefits to the landscape that they live in as well as many low cost business revenue opportunities to get golf courses buzzing!
Admin, August 11, 2014
Plan Bee went to Amazonia (M&D'S Theme Park) last Sunday to participate in a bee themed family fun day!
With plenty of bee themed activities on offer, including face painting, balloon modelling, flower planting and honey tasting we felt right at home.
As well as showing off the brand new bee hive at Amazonia, Plan Bee discussed the importance of pollinators with the kids, probably convincing more than a few to be future bee-keepers!
We really enjoyed speaking to everyone about all that bees do for us in our environment and would like to thank the very friendly staff at Amazonia, you made our day!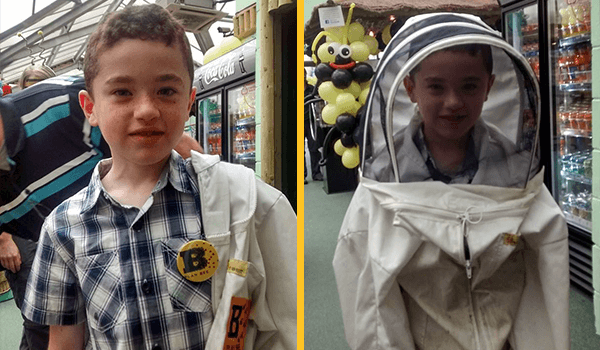 Admin, August 8, 2014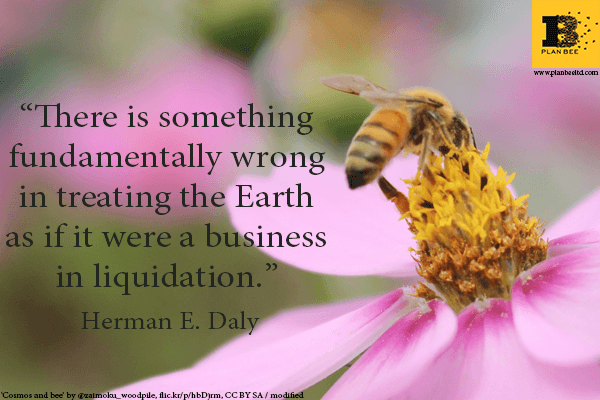 Picture and quote of the week 08/08/2014
"There is something fundamentally wrong in treating the Earth as if it were a business in liquidation." Herman E. Daly
Admin, August 6, 2014
We are very proud to announce that Plan Bee Ltd have been short-listed in two categories at the VIBES Awards 2014 (Vision in Business for the Environment of Scotland)! The VIBES Awards are held each year to recognise and showcase best environmental practices.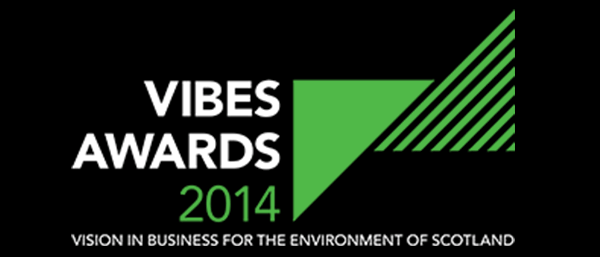 The two categories are Environmental Product or Service Award which rewards businesses that have developed or are developing a technology, product or service that brings environmental and business benefits and Micro Business Award.
The VIBES Award Ceremony will be taking place on the 27th of November in the Grand Central Hotel, Glasgow.
Admin, August 5, 2014
Last April, the Plan Bee team went to Amazonia, Scotland's Largest Indoor Tropical Forest, to give lessons about bee-keeping and the importance of honey-bees and other pollinators within our eco-system.
As well as this unique learning experience, the kids had the amazing opportunity to paint the beehive that Amazonia was going to place in the park!
With the decoration of the beehive complete, the team at Amazonia had to get to work in creating the perfect place for the bees to feel right at home.
The Plan Bee team returned to the theme park last weekend to populate the hive and were very impressed with the effort Amazonia has made in creating such an amazing space for the bees.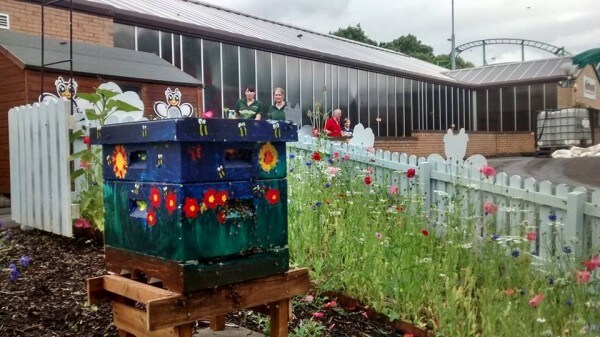 With planted wild flowers around the beehive and educational signs the new hive will help adults and kids alike understand just how much bees do for us and how they make honey.
All that's left now is to buzz off and let the bees get to work!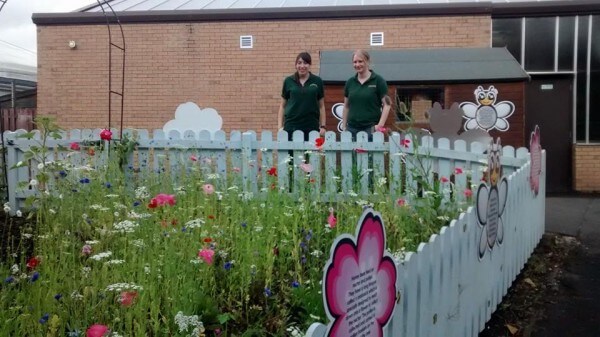 Admin, August 2, 2014
Bee-keeping has been practised in Kenya for centuries now in the savannah, mountain and coastal regions.
Using both Langstroth and Kenya Top Bar hives (originally developed in Canada) we can now estimate that there are almost 2 million beehives in the country thanks to the techniques of generations of bee-keepers.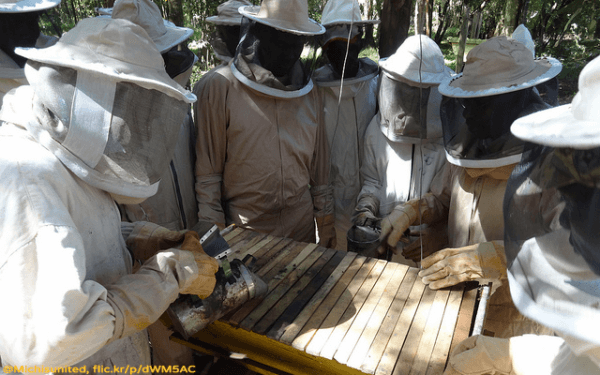 Despite being more fragile than its Canadian counterpart, the Kenya Top Bar hive is extremely popular with small farmers in developing countries due to it being cheap and easy to build.
As you can see from the picture below, there are no wooden frames surrounding the Kenya Top Bar Hive comb causing it to be more fragile than in standard hives.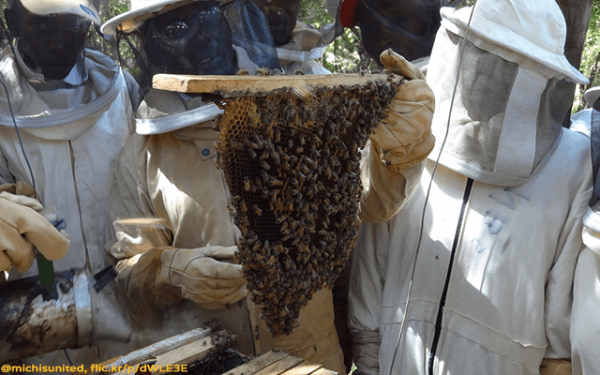 Thank you very much Rembrant and Nina for sending these pictures!
Admin, August 1, 2014
During the Commonwealth Games we have been showcasing various forms of bee-keeping from the countries participating in this thrilling Glasgow event and today we want to show you some beehives from Pakistan!
Bee-keeping was introduced in Pakistan during the 20th century and has seen huge developments since the 80s in local production and international exportation.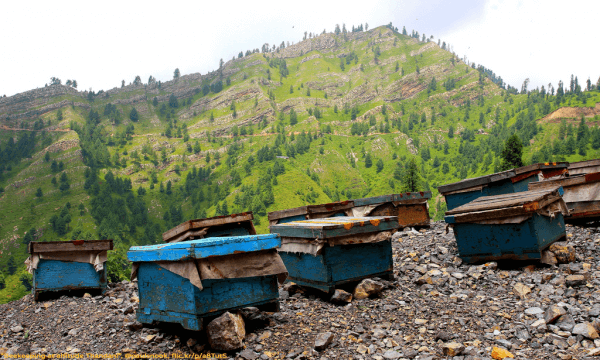 Not only is honey and related produce a huge source of revenue for the country but Pakistan's bee-keeping is now also helping farmers deal with unreliable crop harvest, irregular rainfall and drought through the exportation of bee products.
The bee-keeping industry in Pakistan also provides work for many women in the Middle Eastern country, offering multiple training and job opportunities proving that the severe employment discrimination previously suffered by women is steadily improving.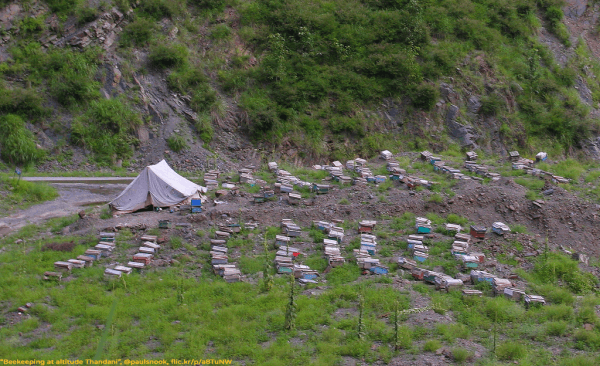 Thank you very much Paul Snook for sending us these beautiful pictures!
Admin, July 30, 2014
As you have probably noticed, the Commonwealth Games are happening in Glasgow just now and the city is buzzing! Here at Plan Bee Ltd, we have been recognised for its contributing to the local community in the host city through our School Legacy Project.
We recently introduced our Commonwealth beehive designed by Lourdes Secondary School but we also wanted to show you some pictures of beehives and bee-keeping in various Commonwealth Countries.
Today, we would like to present bee-keeping in Uganda! Beehives like this are traditionally constructed from timber, bamboo or woven from forest climbers and honey is usually harvested twice a year between March – June and the secondary season in August – October.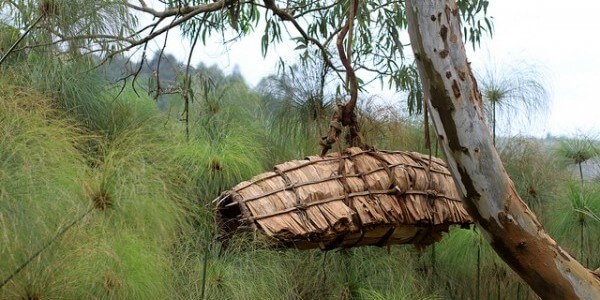 Bee-keepers produce honey and other bee products such as a brew named "Enturire" (second picture) which is very popular. The straw supposedly helped prevent ingestion of the bees and according to Adam Cohn (www.adamcohn.com), who kindly gave the pictures, the brew was actually pretty tasty!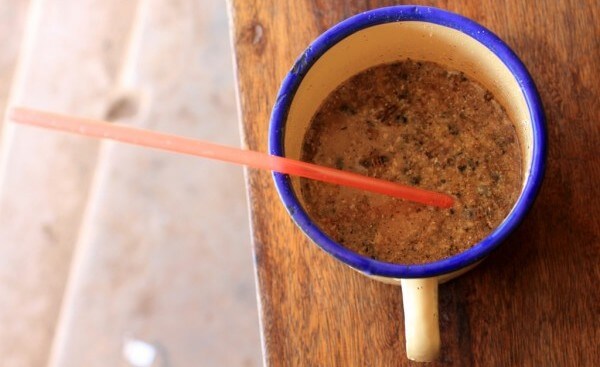 Admin, July 29, 2014
Today is the last day of Kiki's internship at Plan Bee. Here's what she had to say about her time with the company:
"I am really proud of the research on Chinese social media and e-commerce, and the work on digital marketing in both the UK and China I've done for the company."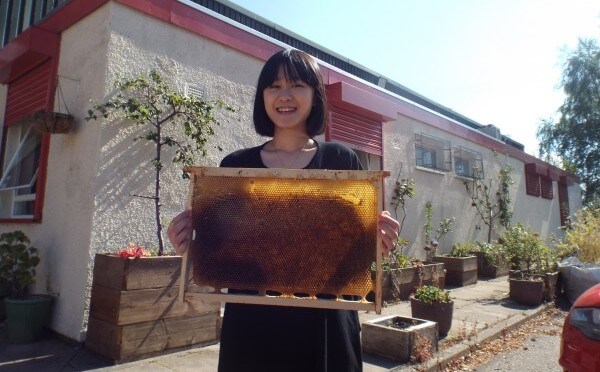 Before my internship started I wasn't so sure if I would be ok with honey bees, I had never really been around bees before I started my job. Now I feel I am closer to nature and more eco-friendly. Plus, bees are not scary!"
We really enjoyed her enthusiasm, positivity and input to the team and we wish her all the very best for the future.
感谢你并祝愿你有美好的未来!
Admin, July 23, 2014
We couldn't find a better way to welcome the Commonwealth countries in the Glasgow Commonwealth Games than presenting our first Commonwealth beehive made and designed by the pupils at Lourdes Secondary School in Glasgow! What do you think about it?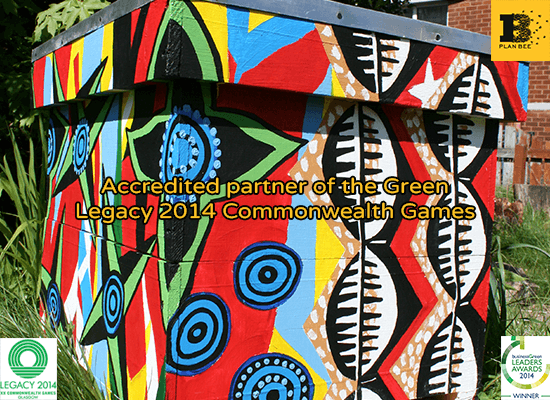 As an accredited partner of the Green Legacy 2014 Commonwealth Games, we manage a project which aims to encourage children from primary and secondary schools in Scotland to engage with biodiversity and understand the importance of the bees in a creative and engaging manner. Schools participating in this project get an empty beehive to paint according to different themes:
–          Bannockburn 700
–          100th anniversary of WW1
–          Commonwealth Games sport/country
–          Scottish book/author
Admin, July 17, 2014
We are delighted to see that Plan Bee have been featured in different magazines this month!
Young Company Finance Scotland highlights Plan Bee as being the first investment in Scotland to combine equity crowdfunding with angel syndicate investment and public capital.
Holyrood Magazine features Plan Bee as well in its Environmental section and emphasises that the decline of our pollinators, particularly honeybees, has become a cause célèbre in the debate over our impact on the natural world.
We really appreciate the recognition from them and hope that these articles will raise awareness about the importance of our honeybees!
Admin, July 15, 2014
Recently Jenni attended the Scottish Environmental Technology Network's 8th Annual Environmental & Clean Technology Conference (SETN) and met Fergus Ewing, the minister for Energy, Enterprise and Tourism. The conference aims to bring together the cream of Scottish innovators and facilitators, creating market, collaboration and investment opportunities.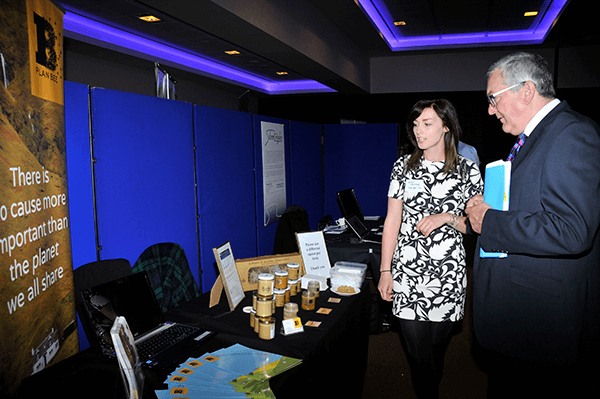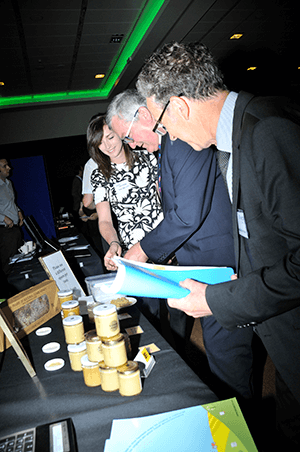 Having attended the conference in previous years, Plan Bee have always found it to be an excellent opportunity to meet with like-minded individuals in the Eco-Innovation sector. This year's conference did not disappoint; packed with interesting and informative presentations from a wide range of speakers on topics such as eco-innovation funding and investment for innovation.
…
.
…
..
Admin, July 11, 2014
Plan Bee have been short-listed for the Nectar Small Business Awards in the "Contribution to the Community" category! Watch this video (3 missions) to see our contributions to the planet and the community, as well as our help to organisations who want to make positive natural impacts in their local environment.
Please vote for Plan Bee at http://on.fb.me/1vRBgHk
Voting closes on 27th July so don't delay! #NBsba14
Admin, July 7, 2014
Lanarkshire based eco-innovation business Plan Bee was named Small Business of the Year at the Business Green Leaders Awards in London on Wednesday evening.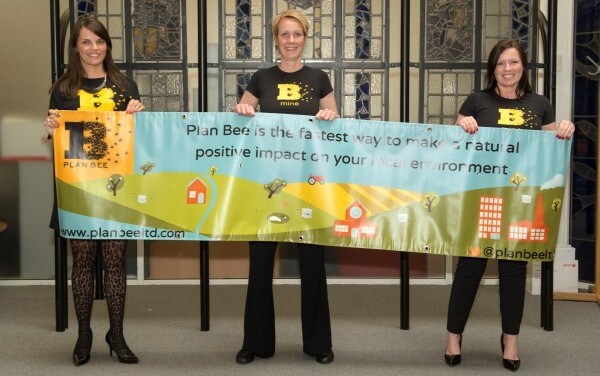 Now in their fourth year, the BusinessGreen Leaders Awards are the UK's most prestigious awards for the growing green economy and celebrate the leading businesses, executives, entrepreneurs, investors, and campaigners from across the green economy. The awards cover every aspect of the green economy from transport to energy and from small businesses to multinationals, providing organisations of all sizes with the opportunity to highlight how they are contributing to the new green economy.
"We are delighted to have won this prestigious award in what was a very tough category with some of the best small businesses from around the UK. It has been a rollercoaster journey from the beginning but it's great to have national recognition of our achievements".
Fresh from being named the UK green economy's Small Business of the Year, the groundbreaking eco-innovation business which offers managed bee-hive services, has created a buzz by pulling off one of Scotland's most successful crowdfunding campaigns as part of a second funding round which also attracted backing from the public and private sectors.
Advised by law firm Harper Macleod, the start-up raised £105,500 from 177 investors on the Crowdcube platform, almost 176% of its target of £60,000.
Added to further investment of £35,000 from Glasgow-based business syndicate Kelvin Capital – matched by the Scottish Investment Bank (SIB), the investment arm of Scottish Enterprise – it takes Plan Bee's funding past £300,000 in total since last year.
This is the first time in Scotland that a business has utilised funding from crowd investors, angel syndicate and public sector investment making this a unique deal within itself.
Admin, July 2, 2014
Today we were delighted to discover that we have been shortlisted for the Nectar Small Business Awards in the "Contribution to the Community" category!

Nectar Business is the UK's leading loyalty programme for small business owners  and have been "giving back" to businesses since 2005. The awards provide a fantastic opportunity to raise the profile of small businesses within the UK and highlight their achievements. Star of The Apprentice and leading UK businesswoman Karen Brady chairs the judging panel alongside Will Shuckburgh, Managing Director at Nectar.
"Its such an honour to be shortlisted for the Nectar Small Business Awards, especially in this category. Everyday at Plan Bee we work to give back to our local community whether it be through our fully managed beehives or by working with disadvantaged young people by helping them gain employment. Our schools Green Legacy Project is a clear indication of dedication to get children in the community more involved with biodiversity and the environment."
The winner of this prestigious award will be decided by public vote so we need you to get behind Plan Bee and vote for us by following the link below!

Voting closes on 27th July so don't delay!
Admin, June 13, 2014
Last week we welcomed KiKi into Team Plan Bee. She is joining us as a Marketing Intern from the University of Glasgow where she is currently studying for an undergraduate degree in Music. KiKi will be assisting Philippe in various marketing activities and helping Plan Bee expand into the Chinese market through social media channels.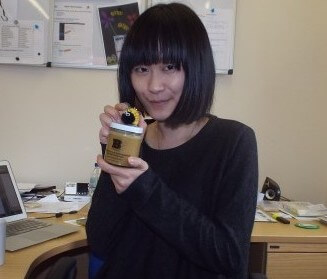 KiKi said she has enjoyed her first few days at Plan Bee and is looking forward helping Dexter become multi-lingual by teaching him Mandarin. Dexter already speaks three languages; English, French and Schnauzer so why not add one more!
Admin, June 8, 2014
We have scooped a prestigious Scottish Private Business award from global commercial enterprise giants PwC and have been voted by the jury committee to go forward to the UK final in September 2014 in London.
"We're delighted to pick up this accolade from one of the world's commercial business powerhouses. If PwC don't know about private business then who does? It would be amazing to take the philosophy of our fledgling Scottish sustainability company to London, particularly in this year of Homecoming, the Commonwealth Games and the Ryder Cup."
Now in their fourth year, the Private Business Awards are sponsored by PwC, in association with HSBC Private Bank and Ford Sinclair Events and are presented to the UK's most successful private companies, entrepreneurs and management teams.
The awards help to highlight and reward strong, successful growth businesses, the lifeblood of the economy, the sector of jobs and the driver of growth. The awards recognise success and achievement within the vast number of private businesses in the UK.
Plan Bee follow in the auspicious footsteps of Brewdog and Spex.
"This has been an extremely challenging, yet rewarding year for Plan Bee Ltd. Last Friday (6th June) also marked the completion of our crowdfunding project and we smashed through the funding ceiling. Successfully achieving this goal is an indicator of the confidence our investors have in the business. We will use this funding to invest in a hundred more hives and employ disadvantaged young people to give them a career they can build on."
Admin, June 6, 2014
We've crossed the £100K mark! We're delighted to announce that we've raised £100,860 of £60,000 target (168% funded). Thank you so much for supporting this great cause! If you haven't invested in Plan Bee yet or want to give an extra to your first investment, you still have a chance to support us on our crowdfunding platform Crowdcube – DEADLINE TODAY 11.59pm UTC +1!
Quick reminder of what your investment will enable Plan Bee to do:
Help us purchase more honeybee colonies in order to establishment and management of honey beehives at various locations around the country.
Allow us to purchase extraction, processing and bottling equipment for our delicious bespoke Scottish honey.
Allow us to fund more free education days for both primary and secondary schools to encourage children to engage with biodiversity and understand the importance of bees.
Allow us to attend more informational exhibitions to educate the population about the importance of honeybees in the environment.
Admin, June 4, 2014
At the end of the week, what's left in your wallet / purse? 
Ten pounds, twenty pounds? What will that get you today? Maybe a couple of coffees? A little bit of lunch? Maybe a couple of drinks at the end of the day with some colleagues?
What about investing that ten or twenty pounds that has survived to the end of the week and will either blend with your weekend cash, or dwindle away? What if that investment gave you a share of one of Scotland's fastest growing sustainability businesses? What if that ten pounds grew into more, and more? And, what if that ten pounds helped you to play a small part in protecting the planet we all share?
It's the very last chance to invest in Plan Bee Ltd's crowdfunding project. The Crowdcube initiative will close at midnight (Friday 6th June, 2014).
"Our crowdfunding project has been a roller coaster. At one point it didn't look like we would ever reach our target, but here we are nearly at the finish line, more than 162% funded. There's still shares to snap up as we look to make the final few thousand pounds that will take us through the £100,000 barrier."
[ujicountdown id="Crowdfunding" expire="2014/06/06 23:59″ hide = "true"]
Admin, June 2, 2014
Watch Plan Bee TV & its lead anchor Dexter #BeeDog presenting the news of last week (26/05/2014)! #awards #biodiversity #generationbee #education #community #bees #schnauzer @BeeSchnauzer
Top stories this week:
Plan Bee have been recognised amongst numerous Scottish businesses in the PwC Private Business Awards 2014.
Pupils at St Ambrose and Buchanan High Schools in Coatbridge launched their beekeeping club.
Artist Alice Dansey-Wright created a design based on Welsh themes to be drawn onto the hive in a "paint-by-numbers" style.
Admin, May 29, 2014
Did you know that the total deficit of honeybee colonies across Europe amounts to around 13.4 million colonies? That adds up to about 7 billion honeybees! This deficit affects us directly as bees and other insect pollinators are the underpinnings of a successful agricultural economy. Without their free pollination services our supermarkets would have no strawberries, apples, pears or lemons to name but a few.
The good news is that here at Plan Bee, we're doing all we can to help reduce the shortage of honeybee populations and the best thing is you can help! By investing as little as £10 in your future and Plan Bee via our crowdfunding platform Crowdcube, you too can own a slice of this planet-saving, bee-boosting business! Have a look at our e-catalogue below to see all the great incentives that come with an investment in Plan Bee.
We've raised so far £81,120 of £60,000 target! Funding closes on the 6th of June, so don't hang about!
Admin, May 27, 2014
One of the incentives you get if you invest £5,000 or more on Crowdcube.com is a 70cl bottle of the award winning Glengoyne 10 year old Highland Single Malt Scotch Whisky, complete with a bespoke Plan Bee label commemorating your investment!
Today, we received an example of the bespoke Plan Bee label and we're so proud to get the opportunity to have our logo displayed on these prestigious bottles of Highland Single Malt Scotch Whisky. Thank you @Glengoyne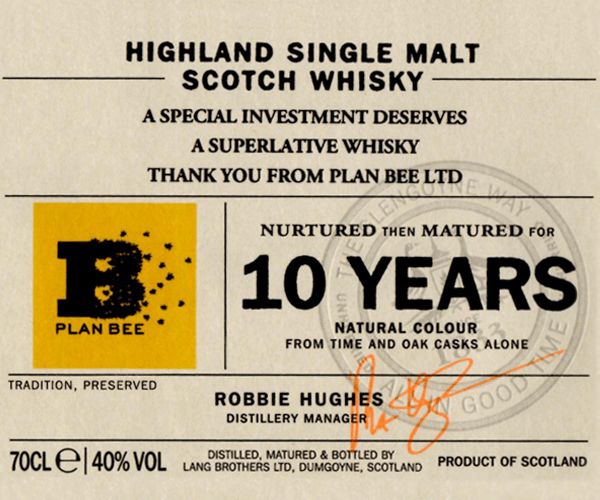 Admin, May 22, 2014

See original picture here
Picture and Quote of the Week 19/05/2014!
"Bees underline the reality that we are more, not less, dependent on nature's services in a world of close to seven billion people."
Achim Steiner, UN Under-Secretary-General and UNEP Executive Director.
Admin, May 21, 2014
We have now achieved 119 per cent of our original Crowdfunding target, almost three weeks ahead of schedule.
"It's amazing, we were always very focussed on achieving our target but didn't expect to reach it quite so quickly. We decided on a more ethical approach to funding our business, selling shares through pioneering crowdfunding site Crowdcube, and it's certainly paid off. Now we can move forward with our plans to push the business to the next level, fund around a hundred more hives and look to take on more employees."
"Our philosophy is planet, people, profit. Our main business aim is to help protect the planet we all share, while as a business supporting our employees; and our clients and at the end of the day as a business it is important that we make a profit. Our clients share our philosophy of putting something into the environment up front, rather than simply trying to put something back after you have made an environmental impact."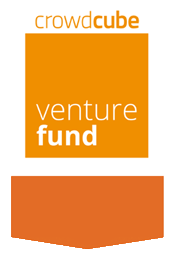 Shares in the burgeoning business are still up for grabs, with potential investors able to grab their slice of Plan Bee for as little as £10 per share. The Crowdcube funding page will remain open for a further 17 days (closing 7th June 2014), with numerous options and benefits available for those investing at a variety of different levels.
Plan Bee continues to take the sustainability industry and business start up sector by storm, scooping a number of prestigious awards and gaining nominations in related ceremonies. The company will battle it out with the likes of Virgin Atlantic at the renowned 2degrees environment awards at Wembley later in the summer. This is on top of a top ten finish in the BBC's Food and Farming awards and success at the Glasgow Business Awards.
Admin, May 19, 2014
Most people have heard that honeybee colonies are in decline, sometimes through a condition called Colony Collapse Disorder (or CCD). Few people understand the concept and even fewer realise that CCD is but one of the challenges facing apiarists and that it has multiple causes.
A highly specialised parasitic fungus, otherwise known as a microsporidial pathogen, exists as spores that honeybees can pick up. Once digested the spore grows a filamentous tube into the gut wall of honeybees, causing dysentery, weakness and flight inability, with subsequent reduction in life expectance, ultimately leading to colony depletion.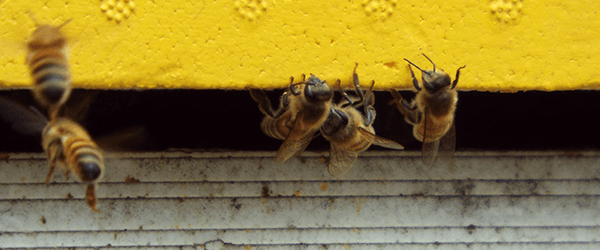 Two species of Nosema are known to affect honeybees: Nosema apis originally the only microsporidial pathogen in western honeybee colonies and Nosema ceranae a recent introduction to western honeybee colonies from Asia. These tiny micro-organisms cause a condition known as Colony Dwindling Syndrome (CDS).
This is not a new phenomenon, but it results in a gradual but progressive loss of honeybee workers from the colony leading to a decline in colony productivity. Weakening of the colony leads to other issues, such as brood loss and further disease. Too few bees will finally lead to colony collapse.
So the question is raised, is CDS at the root of CCD? The answer is that probably not on it's own, as scientists have grown to realise that CCD is a complex array of issues, resulting in the demise of hive colonies. Invertebrate Iridescent Virus, or IIV6, is also found in hives that have suffered CCD and it would appear that neither Nosema alone nor IIV6 alone result in CCD, but together, they sometimes do (although the ability of IIV6 to infect honeybees is also debated). Even so, this co-infection is unlikely to be the only cause of CCD.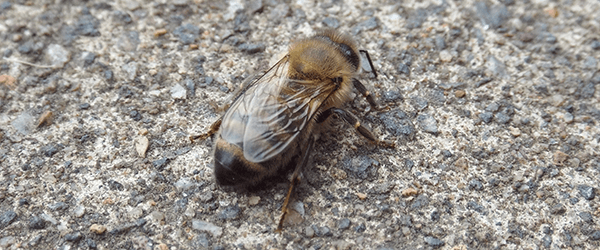 Dealing with Nosema alone is an important issue, so how do we control Nosema infection? Well, first and foremost must come good husbandry – healthy bee colonies, well fed and lacking other disease elements are far less likely to succumb to Nosema infection. Effective systems of comb renewal are also important in maintaining strong colonies. Doses of the antibiotic fumagillin (sold as Fumidil B) is prescribed in the autumn feed for affected hives.
Admin, May 16, 2014
We are flying high after being shortlisted for the prestigious 2degrees Champions Award ceremony at Wembley this July, but know that we face some worthy adversaries in the shape of Virgin Atlantic and Yorkshire Ambulance Service to name but two. Among our fellow nominees at the event is Matt Damon.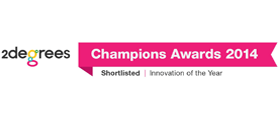 "We're delighted to even be shortlisted for these most prestigious of sustainability awards. More than 7,000 people have voted on each of these categories and to be rubbing shoulders with the likes of Richard Branson is outstanding. For a Scottish business, and there are a few of us nominated, to be taking on some global big hitters, particularly this year is a bonus. We won't be too disappointed if we don't win this time round but we're going to give it a good crack."
The 2degrees network comprises 39,000 professionals working across the burgeoning sustainability sector. The ethos is to drive efficiency and growth through more sustainable practices. That is why Plan Bee epitomises everything that they stand for.
While we have only been in operation for a couple of years, we are already growing a reputation for sustainable business management and not only boasts some major brands as clients but also has a cabinet full of awards and similar nominations. This year alone we made the top ten of the BBC's Food and Farming awards from a list of thousands of similar organisations. We have a Legacy 2014 accolade for the Commonwealth Games, are a Glasgow Business Awards winner and numerous prizes for start-up and entrepreneurship, and have been recognised by the European Commission.
"It is important for a fledgling business such as ours to be recognised by our peers in this way. We are a small company with big ambitions, so rubbing shoulder with the likes of Virgin Atlantic is indeed breath-taking. Such ceremonies help us to raise the profile of the business, but more importantly raise the profile of declining bee populations and the efforts that every business can make to save these tiny creatures which are responsible for a third of all the food we eat."
Admin, May 15, 2014
See original picture here
Picture and Quote of the Week 12/05/2014!
'We abuse land because we regard it as a commodity belonging to us. When we see land as a community to which we belong, we may begin to use it with love and respect.' – Aldo Leopold
Admin, May 14, 2014
Some children from Calside Primary School (Dumfries & Galloway) drew these beautiful bees to thank us for coming to talk to them about the importance of bees in our planetary food system. We love these happy bees, do you?!
If you are part of a Scottish primary school and would like us to come and talk about the plight of bees, please don't hesitate to contact us at buzz@planbeeltd.com
Admin, May 13, 2014
We are delighted to announce that we have been shortlisted at the prestigious Business Green Leaders Awards! We are going to rub shoulders with some of the burgeoning environmental sector's big names and some of the biggest brands in the UK.
Plan Bee are rightfully buzzing at the prospect of the London awards ceremony:
"We're delighted to be considered in the same category as some of the biggest names in not only our industry, but some real global big brands. We're in a strong category but having gained experience from the recent BBC Food and Farming Awards and a host of others, we're confident we can come back with something or at least give the big boys a run for their money.
"It would be great in this summer of Homecoming and the Commonwealth Games if a Lanarkshire business could come back home with some silverware from London. While its nice to pick up awards, its about the extra publicity that it gets for the business and for our cause of protecting the honey bee and ensuring we all play a part in protecting the planet we all share."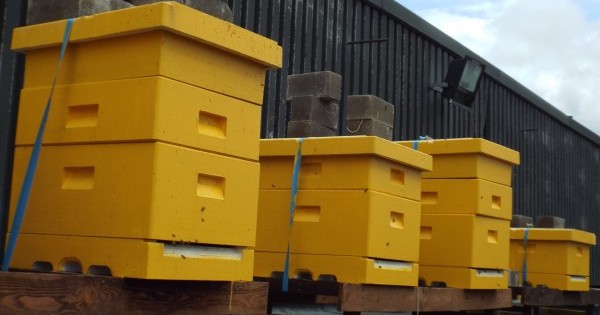 Last year's winners included Marks and Spencer, Coca Cola and First Minister Alex Salmond as Politician of the Year.
"We're doing well, but we're encouraging Angel investors and entrepreneurs across Scotland to check out what we're doing on Crowdcube. We've decided to seek a more ethical approach to raising the funds necessary to build our business and recruit more disadvantaged young people to our team, rather than going to a bank. We're making some waves and it's taking people a while to get their head around what it is that we're trying to do, but once they understand it they are largely supportive."
The awards ceremony will take place on Wednesday 2nd July at The Brewery in London's Chiswell Street. For more information contact us on 01698 580 572 or buzz@planbeeltd.com
Admin, May 12, 2014
We are delighted to announce that over the weekend our pitch became fully funded on Crowdcube! Better still, we are currently sitting at 102% funding making our campaign overfunded! We couldn't be happier and thrilled to see that so many people are willing to get behind us and become part of our bee-boosting business!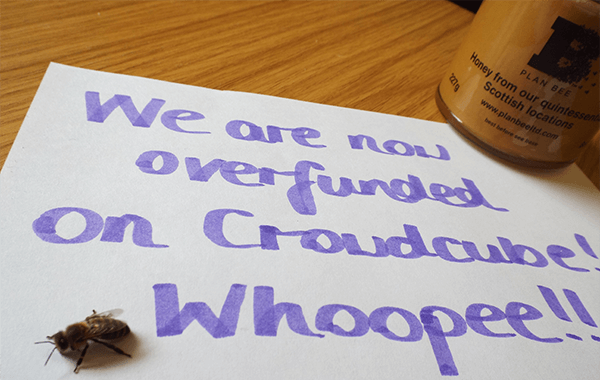 We'd like to extend a massive thank you to all investors, your support means we can continue our good work in addressing the decline of the honeybee. However this is just the beginning of our journey, and with 25days left on our Crowdcube campaign we'd like to encourage more people to get involved and help us smash our funding targets!

You can find our campaign and learn more about it by clicking here.
Admin, May 9, 2014
Dexter our BeeDog manager on his film debut! He presents the company and the Plan Bee Team in a 60-second video! Please watch and share it! #GenerationBee #Crowdfunding #biodiversity #schnauzer
Admin, May 8, 2014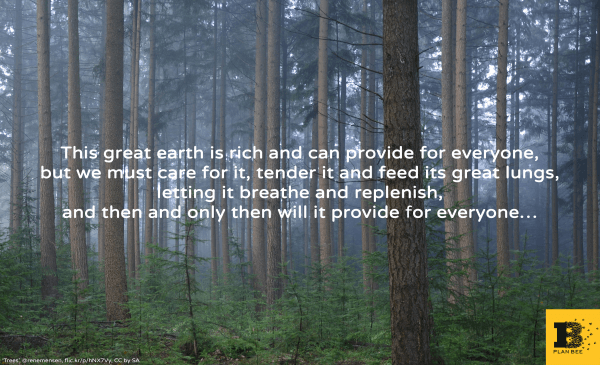 Picture and Quote of the Week 05/05/2014!
This great earth is rich and can provide for everyone, but we must care for it, tender it and feed its great lungs, letting it breathe and replenish, and then and only then will it provide for everyone…
Admin, May 2, 2014

Admin, May 1, 2014
See original picture here
Picture and Quote of the Week 28/04/2014!
'Earth provides enough to satisfy every man's needs, but not every man's greed." – Mahatma Gandhi
Admin, April 29, 2014
The Green Up Film Festival is going on! You can watch for free some very informative movies about issues surrounding biodiversity, food, agriculture, water, pollution as well as green economy. 

1o documentaries are available on their website until Wednesday 30th of April:
1. New-York, the green revolution
2. Secret of the fields
3. Chemerical
4. E-Wasteland
5. LoveMEATender
6. Global waste
7. The well
8. Nôgô, insalubrity
9. Climate chaos from the south
10. Together
Admin, April 28, 2014
Recent farm surveys demonstrate that the amount of nectar on farms is generally not sufficient to sustain uninterrupted yearlong pollination services to crops. Encouraging the number of pollinators on unused farm land at critical times of the year was demonstrated to increase yield from fields. Notably there two main pinch-points in the pollinator calendar: March and September/October, particularly if spring is late or the onset of cold weather in autumn is early. At both pinch-points, poor availability of sufficient nectar sources leaves hive stocks depleted with the result that the hive is vulnerable to disease or gets a slow start in spring.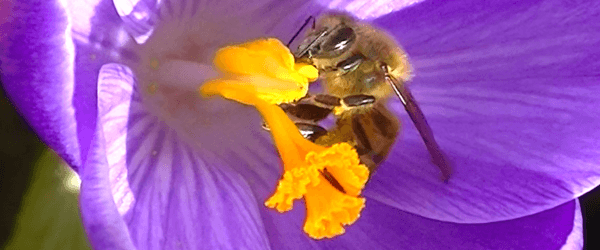 By sowing unused corners and edges of fields with meadow flowers and flowering shrubs such as hawthorn, farmers can ensure that these pinch-points are limited and that brood development of honeybees is ensured early in the season and nectar stocks are provisioned prior to the onset of cold weather in autumn. At Plan Bee we recommend sowing mixed meadow flowers and placing beehives along field margins and in unused corners, where these are not obstructive to farming operations, but substantially boost crop yields at very little additional cost to the farm.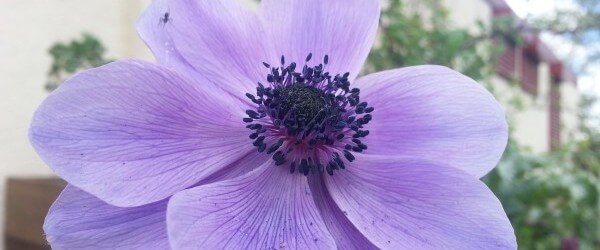 Admin, April 25, 2014
Last Easter weekend, we treated youngsters to lessons in bee-keeping and helped them decorate a hive at Amazonia, Scotland's Largest Indoor Tropical Forest.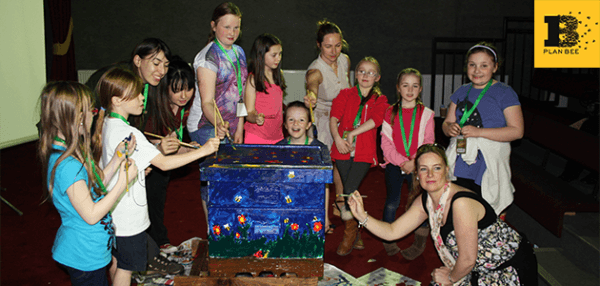 "It was great to see so many kids turn out with their mums and dads to help us paint the bee hives. Visitors are used to more exotic creatures at the M&Ds attraction, but they learned the importance of these little insects that are a little bit closer to home. Everyone was really enthusiastic about the hive and how they could play their part in decorating it. Everyone is used to painting Easter Eggs but to paint a beehive was something out of the ordinary.
"Events such as this weekend's Amazonia hive painting are great fun, but they are also important for getting the sustainability message out there and for helping people to understand the importance of bees within our ecosystems; and the issues facing this vital insect that supports the pollination of a third of our food sources."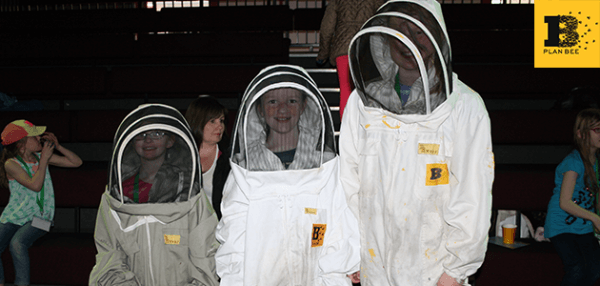 Admin, April 24, 2014
Picture and Quote of the Week 21/04/2014!
'Nobody on this planet is going to be untouched by the impacts of climate change' – Dr Rajendra K. Pachauri – Chair IPPC
Admin, April 23, 2014
Balfour Beatty is funding an on-going sustainability project at St Ambrose and Buchanan High Schools in Coatbridge as part of a lasting legacy for the new £44 million schools' campus, which it constructed.
The project includes the acquisition of two bee hives which were delivered to the schools shortly before the end of the spring term.
Balfour Beatty will fund the management of the hives by specialist company, Plan Bee, who will also teach the basics of bee-keeping and the importance of bees to the environment to pupils at the schools.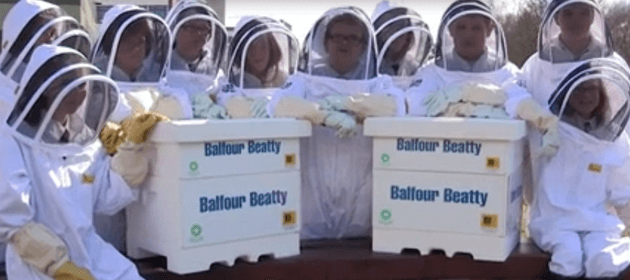 Elizabeth Denton, Deputy Head of St Ambrose High School, said: "The idea came after a sustainability day we held at the school a few years ago. Saint Ambrose, our patron saint, has a strong association with bees. Our school badge features bees on it. So naturally we were keen to have bees on our lovely new campus."
Buchanan High School was also enthusiastic to become involved as environmental projects play a large part in the school's curriculum.
Margaret Fannon, Head Teacher of Buchanan High School, said: "We are all excited at the prospect of working with Plan Bee and St Ambrose High School to learn bee keeping skills. This will allow us to build on our work in relation to Eco Schools and sustainability."
Hector MacAulay, Balfour Beatty Delivery Unit Managing Director, said: "Balfour Beatty is committed to engaging with the communities in which it works. It was important to us to work in partnership with Buchanan High School, St Ambrose High School and North Lanarkshire Council to ensure we left a meaningful legacy once construction of the new schools was complete.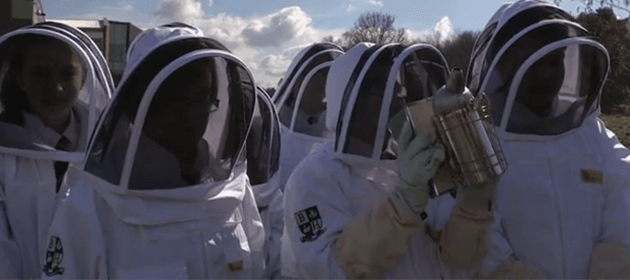 "Sponsoring two beehives for five years, with bee-keeping lessons and equipment, fits the bill nicely. The initiative ties in with many elements of the curriculum and will give pupils the opportunity to learn about biodiversity and understand the importance of the bees in a practical way."
St Ambrose and Buchanan High Schools were officially opened in March 2013 and were the 28th school that Balfour Beatty had delivered for North Lanarkshire Council over a period of six years. The building was designed with sustainability in mind with the construction process seeing 92% of being recycled.
Admin, April 2, 2014
A massive thank you to all the people who attended our Crowdfunding launch event last night!
We were delighted to present our current projects, our vision for the future as well as the latest opportunities being pursued through the pioneering Crowdfunding initiative.
We also would like to thank Ian McDougall of McDougall Johnstone Chartered Certified Accountants and Business Advisers, who presented an overview of the tax benefits to investors on the Enterprise Investment Scheme (EIS).
Watch our video introducing Plan Bee Ltd and the latest opportunities through the pioneering crowdfunding initiative!
More information at www.planbeeltd.com/join-the-hive/
Admin, March 27, 2014
We are buzzing after finishing in the Top Ten out of 5,000 entrants into the BBC's prestigious Food and Farming Awards 2014.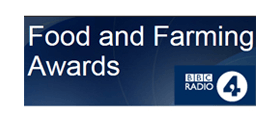 Our sustainability business Plan Bee Ltd is a hive of activity as they take up a host of new orders from companies desperate to play a proactive role in protecting Scotland's natural environment and ensuring the humble honey bee continues to thrive, playing its vital part in the survival of our delicate ecology.
"We're delighted to have been recognised by the renowned judges in this prestigious competition. For a company in its infancy this is a stunning result. There is a real buzz around what we're trying to achieve. It's amazing that so many individuals, so many businesses and so many communities are so interested in taking a proactive stance, not just to give something back to the planet, but to put something into its survival in the first place."
The BBC Food and Farming Awards were first launched 14 years ago to mark the 20th anniversary of Radio 4's The Food Programme. The awards now comprise 10 categories ranging from Best Street Food or Takeaway to Outstanding Farmer of the Year.

Plan Bee is already being recognised for its pioneering environmental work and has scooped a number of prestigious awards including the Start Up Awards 2013 and Glasgow Chamber of Commerce 'Green Champion' Award ; and was a finalist in the Growing Business Awards, Herald Society Awards and Lanarkshire Business Excellence Awards. It is a Legacy 2014 Commonwealth Games accredited project and has EU Commission recognition. Plan Bee's clients include civil engineering giants Balfour Beatty and Bam Nuttall; Highland Spring, Glasgow City Council, North Lanarkshire Council and the acclaimed Stobo and Royal Troon Hotels.
"It's been an amazing year so far but we're not ones to rest on our laurels, we're busy bees with our next project being a massive crowd-funding scheme to inject fresh investment into the company. The launch of this shares scheme is truly innovative. Movie makers are more and more using crowd-funding to launch independent film productions. But, we want to use it to generate vital funding to play an essential part in protecting the planet and promoting the benefits of bees."
Admin, February 27, 2014
As the floods in Somerset and the Thames valley continue with apparently little abatement, we see footage of farm stock and local wildlife increasingly at risk due to rising floodwaters, sometimes being evacuated altogether. On the other hand, little is said about other wildlife caught up in this calamity – all those unseen species that inhabit the undergrowth and hedgerows tend to go unnoticed. It is worth giving consideration to bumblebees as flagship species for this flood threatened and unnoticed group.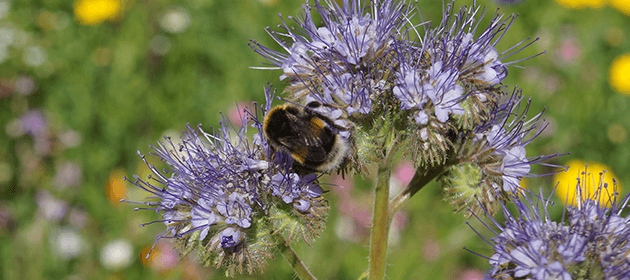 Bumblebees nest in holes in the ground, giving them a propensity to be easily flooded during prolonged rainfall and especially if water levels rise and as a consequence of land inundation. Evidence of this has already been reported in flooded Machair in NW Scotland and the Western Isles such as low lying areas of Uist in 2007.
The longer floodwaters remain in place, the more isolated individual bee colonies become as interaction between nectar sources on separated islands becomes minimal. If individual islands lack floral resources the demise of the bee colony may be swift, but even once the water goes, there remains behind a smothering of silt and pollution that prevents rapid re-growth of vegetation. Many plants will simply have rotted away while underwater and the loss in floral diversity will soon be followed by the demise of local bumble-bee colonies.
See picture at http://flic.kr/p/fFF2ud
We really have no idea what the long term effects of the floodwaters are, but we can be sure that it will take time for bumblebee colonies to re-establish in those areas now under water. Historically and biogeographically, wild areas subject to periodic inundation are very fertile and support large populations and quite diverse ecologies, but our land management has an agricultural emphasis (resulting in low biodiversity to begin with) and the waters are polluted with sewage. The effects are largely unknown, but we can almost certainly anticipate lower numbers of pollinators during summer in fields associated with the floods.
Flooding isn't the only peril. Direct loss through drowning is soon replaced with a longer term impact on flight period and food availability. Cold wet days leave less time for foraging at flowers and also means that greater energy is expended during flower visits, leaving early season queen bees exhausted and vulnerable to cold and predation. Additionally there are fewer flowers in bloom, especially in the important spring months when bumblebee populations are nurtured. The long term effects of vast areas flooded, is loss of flowering diversity, which itself has a negative impact on all pollinators, such as bumblebees, honeybees, hover-flies and butterflies.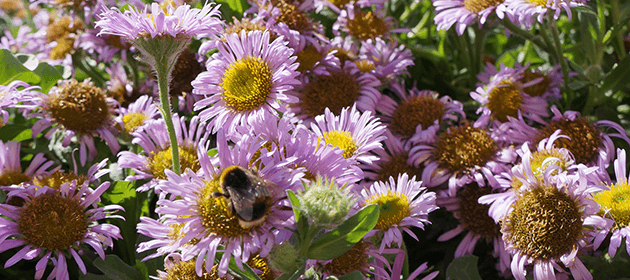 Admin, February 25, 2014
Last week you have seen the photographs of the launch ceremony of our Green Legacy Project 2014, now you can watch the video that shows you the amazing atmosphere created by the schools and the Secretary of State for Scotland, Alistair Carmichael!

Green Legacy Project 2014 – Launch Ceremony from Plan Bee Ltd on Vimeo.
It is not too late to see the album here.
Admin, February 20, 2014
Glasgow's Commonwealth Games provides a unique opportunity to shape the future across schools, business and the wider community Scottish Secretary Alistair Carmichael has said as he launched the latest 2014 Legacy project.
The Scottish Secretary visited Lourdes Secondary School in Glasgow to launch a scheme by eco-innovation company Plan Bee. The company works with organisations to install and manage bee keeping facilities across various sites.
Their business model fits within the Glasgow Legacy 2014 Sustainability Hub which aims to use the unique profile of the games to provide lasting change across the whole of Scotland.
Plan Bee has been able to benefit from the UK Government's Seed Enterprise Investment Scheme which offers tax relief and encourages investors into start up businesses, to raise £130,000 in order to continue and expand its work.
The Secretary of State for Scotland Alistair Carmichael said:
'I am delighted to have been part of the Plan Bee project launch. It is exactly the sort of innovative thinking I want to see come from the Commonwealth Games. There are only positives that can come from schools educating their pupils about the importance of biodiversity.
'It is great to see this company make use of the UK Government's Seed Enterprise Scheme. Plan Bee have taken the initiative and have been able raise £130,000 to expand its work.
'While people across Scotland have cheered on Team GB at the Winter Olympics we can look to Glasgow 2014 to provide further inspiration for the country this time on our doorstep. As part of this great spectacle, the Legacy Programme provides a unique opportunity to make links between businesses, schools and the wider community to help shape our future for the better.'
Plan Bee Ltd is a new generation of investment vehicle with investors wanting to make profit but at the same type help cure some of the world's ills.
The mentality of investors, particularly millennials, has shifted away from pounds and pence to pounds and sense.
Plan Bee's legacy project will see participating schools presented with a bee hive which they are then asked to design in line with one of four themes:
• Anniversary of World War 1
• Bannockburn 700
• A Scottish book or author
• A Commonwealth country
The designs will then be placed online and the public can vote for their favourite. Following this, the winning school will have bees introduced to hives in summer 2014, and Plan Bee will assist in looking after them.
Admin, February 14, 2014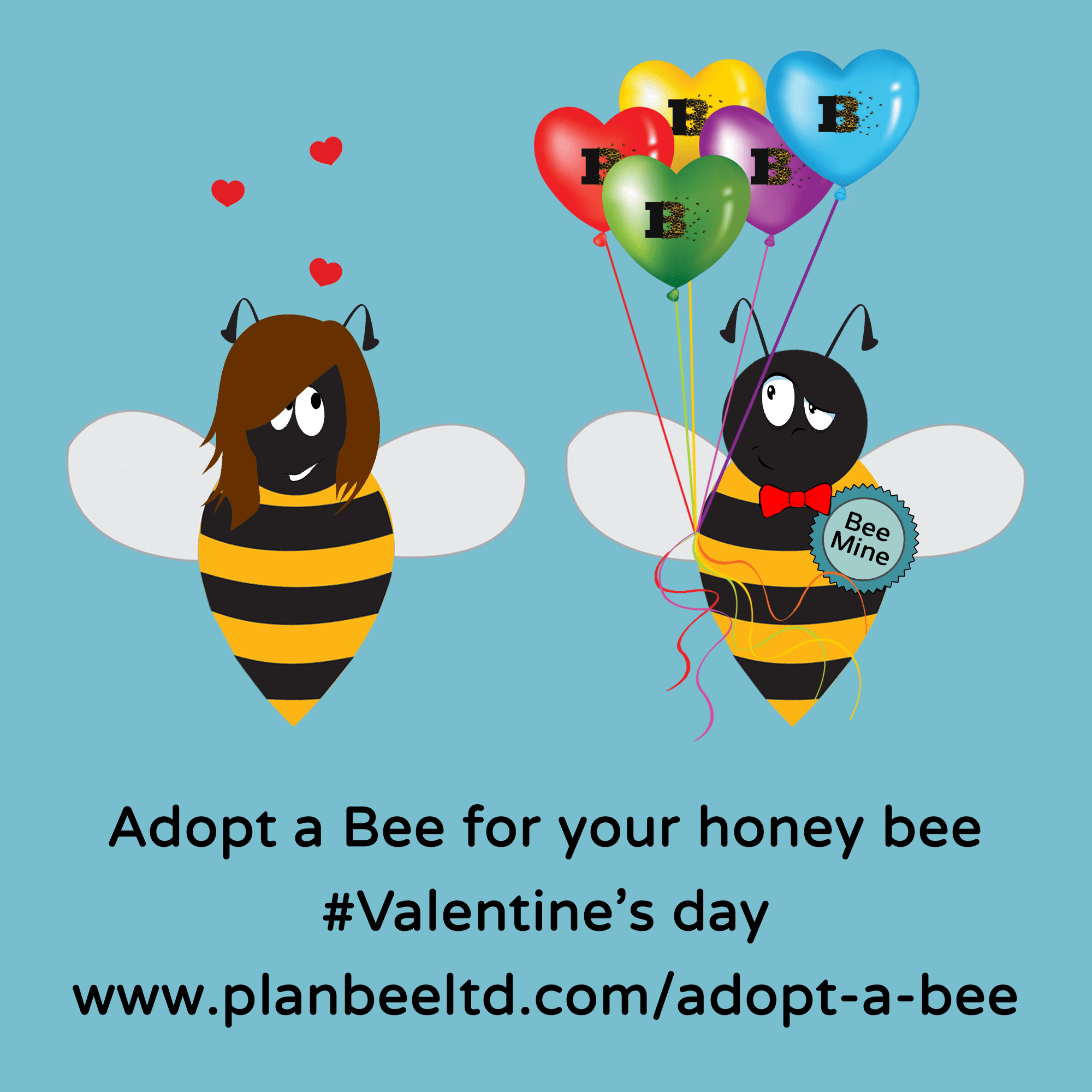 Even our bees are celebrating Valentine's day! Giving an adopted bee for your honey bee is a unique romantic gift that will also support the bees! www.planbeeltd.com/adopt-a-bee
Admin, February 7, 2014
That is the best source of motivation ever! A child from Carnwath Primary School drew this wonderful bee to thank us for coming to talk to them about the importance of bees. We love it and you?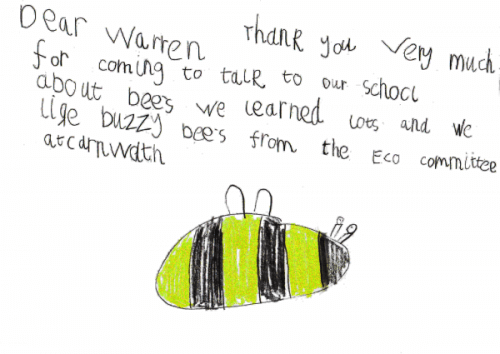 If you are part of a Scottish primary school and would like us to come and talk about the plight of bees, please don't hesitate to contact us at buzz@planbeeltd.com