Admin, April 29, 2014
The Green Up Film Festival is going on! You can watch for free some very informative movies about issues surrounding biodiversity, food, agriculture, water, pollution as well as green economy. 

1o documentaries are available on their website until Wednesday 30th of April:
1. New-York, the green revolution
2. Secret of the fields
3. Chemerical
4. E-Wasteland
5. LoveMEATender
6. Global waste
7. The well
8. Nôgô, insalubrity
9. Climate chaos from the south
10. Together
Admin, April 28, 2014
Recent farm surveys demonstrate that the amount of nectar on farms is generally not sufficient to sustain uninterrupted yearlong pollination services to crops. Encouraging the number of pollinators on unused farm land at critical times of the year was demonstrated to increase yield from fields. Notably there two main pinch-points in the pollinator calendar: March and September/October, particularly if spring is late or the onset of cold weather in autumn is early. At both pinch-points, poor availability of sufficient nectar sources leaves hive stocks depleted with the result that the hive is vulnerable to disease or gets a slow start in spring.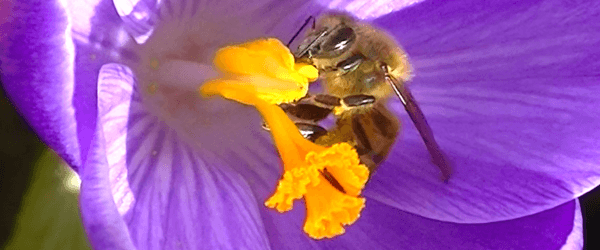 By sowing unused corners and edges of fields with meadow flowers and flowering shrubs such as hawthorn, farmers can ensure that these pinch-points are limited and that brood development of honeybees is ensured early in the season and nectar stocks are provisioned prior to the onset of cold weather in autumn. At Plan Bee we recommend sowing mixed meadow flowers and placing beehives along field margins and in unused corners, where these are not obstructive to farming operations, but substantially boost crop yields at very little additional cost to the farm.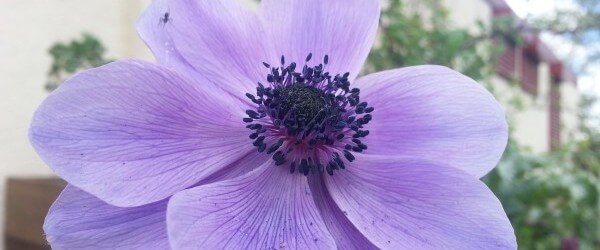 Admin, April 25, 2014
Last Easter weekend, we treated youngsters to lessons in bee-keeping and helped them decorate a hive at Amazonia, Scotland's Largest Indoor Tropical Forest.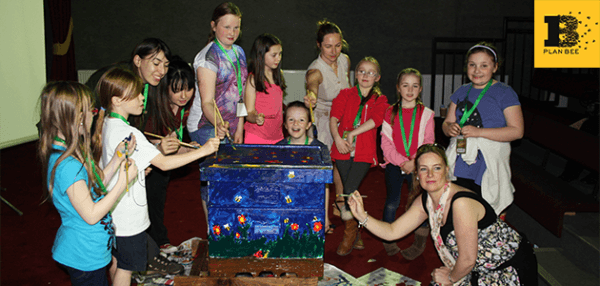 "It was great to see so many kids turn out with their mums and dads to help us paint the bee hives. Visitors are used to more exotic creatures at the M&Ds attraction, but they learned the importance of these little insects that are a little bit closer to home. Everyone was really enthusiastic about the hive and how they could play their part in decorating it. Everyone is used to painting Easter Eggs but to paint a beehive was something out of the ordinary.
"Events such as this weekend's Amazonia hive painting are great fun, but they are also important for getting the sustainability message out there and for helping people to understand the importance of bees within our ecosystems; and the issues facing this vital insect that supports the pollination of a third of our food sources."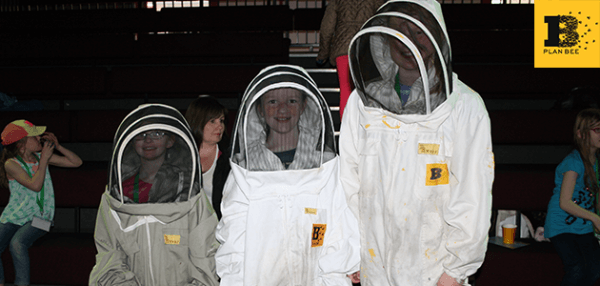 Admin, April 24, 2014
Picture and Quote of the Week 21/04/2014!
'Nobody on this planet is going to be untouched by the impacts of climate change' – Dr Rajendra K. Pachauri – Chair IPPC
Admin, April 23, 2014
Balfour Beatty is funding an on-going sustainability project at St Ambrose and Buchanan High Schools in Coatbridge as part of a lasting legacy for the new £44 million schools' campus, which it constructed.
The project includes the acquisition of two bee hives which were delivered to the schools shortly before the end of the spring term.
Balfour Beatty will fund the management of the hives by specialist company, Plan Bee, who will also teach the basics of bee-keeping and the importance of bees to the environment to pupils at the schools.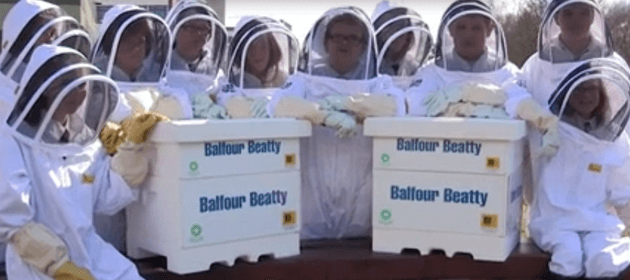 Elizabeth Denton, Deputy Head of St Ambrose High School, said: "The idea came after a sustainability day we held at the school a few years ago. Saint Ambrose, our patron saint, has a strong association with bees. Our school badge features bees on it. So naturally we were keen to have bees on our lovely new campus."
Buchanan High School was also enthusiastic to become involved as environmental projects play a large part in the school's curriculum.
Margaret Fannon, Head Teacher of Buchanan High School, said: "We are all excited at the prospect of working with Plan Bee and St Ambrose High School to learn bee keeping skills. This will allow us to build on our work in relation to Eco Schools and sustainability."
Hector MacAulay, Balfour Beatty Delivery Unit Managing Director, said: "Balfour Beatty is committed to engaging with the communities in which it works. It was important to us to work in partnership with Buchanan High School, St Ambrose High School and North Lanarkshire Council to ensure we left a meaningful legacy once construction of the new schools was complete.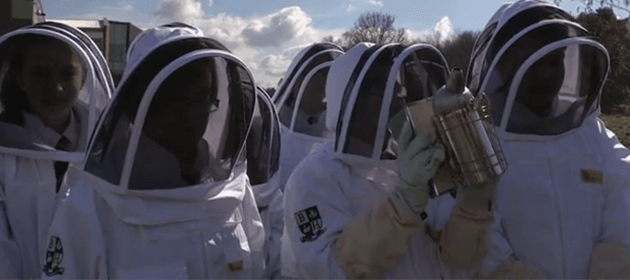 "Sponsoring two beehives for five years, with bee-keeping lessons and equipment, fits the bill nicely. The initiative ties in with many elements of the curriculum and will give pupils the opportunity to learn about biodiversity and understand the importance of the bees in a practical way."
St Ambrose and Buchanan High Schools were officially opened in March 2013 and were the 28th school that Balfour Beatty had delivered for North Lanarkshire Council over a period of six years. The building was designed with sustainability in mind with the construction process seeing 92% of being recycled.
Admin, April 2, 2014
A massive thank you to all the people who attended our Crowdfunding launch event last night!
We were delighted to present our current projects, our vision for the future as well as the latest opportunities being pursued through the pioneering Crowdfunding initiative.
We also would like to thank Ian McDougall of McDougall Johnstone Chartered Certified Accountants and Business Advisers, who presented an overview of the tax benefits to investors on the Enterprise Investment Scheme (EIS).
Watch our video introducing Plan Bee Ltd and the latest opportunities through the pioneering crowdfunding initiative!
More information at www.planbeeltd.com/join-the-hive/