Buzz, April 16, 2015
It's National Gardening Week here in the UK and we thought we'd highlight a number of shrubs and trees that could grow in your garden that are useful for providing pollen and/or nectar for bees and other pollinating insects. In Part One, we look at a shrubs, here defined as a perennial plant not growing normally on a single trunk. The list below includes a wide range of plants suitable for a range of habitats including small and large gardens, some may also be found in the wild.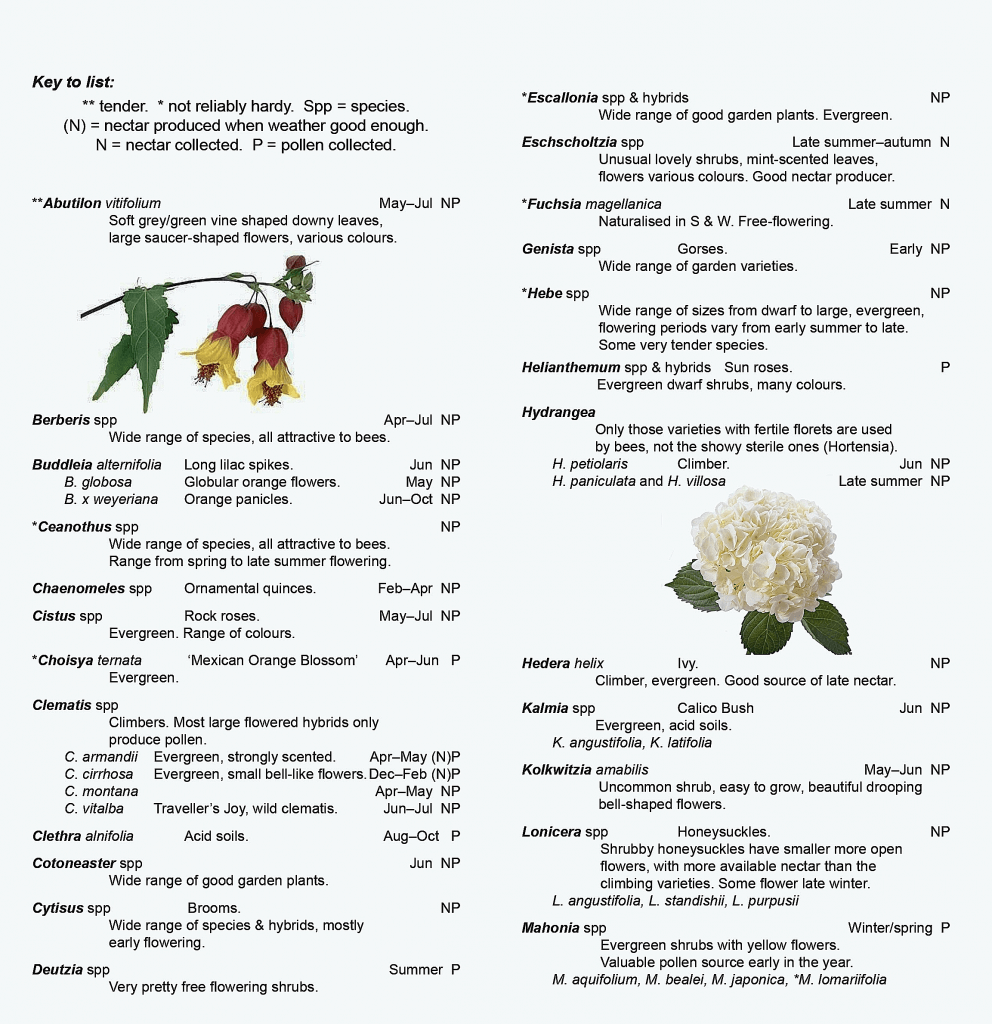 All will naturally flower in the UK although some will need a good summer to flower well. In most cases, pollen production is relatively reliable but nectar production is not; being more affected by the soil and weather. There is a growing number of species now being grown in the UK which originate from hotter countries and thus may be especially variable in flowering and nectar production. Many of these are not reliably hardy in colder parts of the country, but with warmer summers and milder winters, some of the plants can be grown far more widelyand may produce more nectar in good weather.
Buzz, April 11, 2015
…and as part of our commitment to the environment, it's 100% recycled from salvaged materials; all the wood was leftover from a conversion of an industrial unit nearby to Hive HQ, where we also retrieved the glass – which you can see is a double glazed window unit. Pictured here next to his handiwork is our beekeeper Raimondas, who is also a rather handy joiner…
Melting Beeswax
But what is a solar melter? very simply,  it's a mini greenhouse whereby we mainly melt the beeswax we take from our hives. The beeswax sits in a container inside the unit and the glass above concentrates the suns rays to slowly melt it. Usually, this process is done through a specialised electric melter, but we've no need to waste electricity and use up any more carbon than we need to when the sun is out!
Carbon-Free Candles
We use the melted wax to make our 100% natural beeswax candles, a product that is also completely free from carbons that are found in paraffin candles. This means that when beeswax candles burn, they leave no greasy black marks or give off sooty fumes, unlike other candle materials. The flame from beeswax candles is also the closest you can get to the natural light of the sun, which makes sense when you think the sun's rays gave sustenance to the plants the bees extracted the pollen from in the first place. With the melter harnessing the sun in the second part of the process we're carrying this through to it's conclusion as we pour the melted wax into the candle moulds to set. We're also pretty sure that if one was inclined to and was the right size, they could get a pretty mean tan by lying inside! (fickle Scottish sun permitting of course)
Buzz, April 4, 2015
As in the Christian celebration of Christmas, traditions to mark Easter include eating certain foods of associated symbolism. Easter Sunday, marks the end of lent and the day Jesus rose from the dead – the renewal/rebirth motif that is most commonly associated with the egg. This extends to the significance of eating the new season's lamb – the sacrificial 'lamb of god' being a symbol of the crucified Christ adopted by Christians. The British, Greeks, Italians and French are particularly fond of roasting cuts of lamb then served with their respective trimmings for family gatherings on Easter Sunday. A delicious honeyed lamb recipe recipe in an earlier article can be found here.
Honey Glazed Ham
Ham is also popular as an Easter food among Americans and Europeans, considered by early Christians to proclaim their religious identity, stemming in part from the earlier belief in pre-Christian Europe of the pig as a symbol of luck. Honey glazed ham can be served hot on the day or prepared in advance and enjoyed equally as much cold. A simple recipe to do so is as follows; cook the gammon joint in your chosen stock and make the glaze by adding 125g of runny blossom or heather honey to 100g of Demerara sugar, 25mls of sherry vinegar and 50mls of Madeira wine in a pan before simmering until it darkens and becomes thicker. Pour the hot, syrupy glaze over the ham then roast according to weight and baste frequently with the mixture.
Honeyed Hot Cross Buns
Easter eating is not complete without various cakes, breads and biscuits that come in shapes and transposed into Christian religious symbolism. Pagans worshipped the goddess Eostre (after whom Easter was named) by serving tiny cakes, often decorated with a cross, at their annual spring festival. When archaeologists excavated the ancient city of Herculaneum in southwestern Italy, which had been buried under volcanic ash and lava since 79 C.E, they found two small loaves each with a cross on it, among the ruins.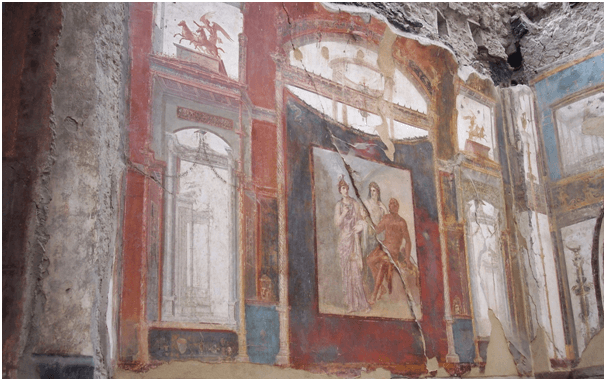 The English word "bun" probably came from the Greek boun, which referred to a ceremonial cake of circular or crescent shape, made of flour and honey and offered to the gods.The most well known in the UK are hot cross buns, which in Tudor times where permitted only for sale at Christmas, Good Friday , Easter Sunday and funerals! If making your making your own, brush the tops of the buns with some Scottish honey – runny heather or blossom honey as they come out of the oven, then leave to cool, creating a tasty, sticky honeyed glaze that pairs perfectly with the cinnamon and spice of the bun.
Easter Honey Cake
For those with a little bit more time,there is this very simple Honey Cake which takes no time at all and very few ingredients;
250g clear honey, plus about 2 tbsp extra to glaze, 225g unsalted butter, 100g dark muscovado sugar, 3 large eggs, beaten, 300g self-raising flour
Method: 
Preheat the oven to fan 140C/ conventional 160C/gas 3. Butter and line a 20cm round loose bottomed cake tin. Cut the butter into pieces and drop into a medium pan with the honey and sugar. Melt slowly over a low heat. When the mixture looks quite liquid, increase the heat under the pan and boil for about one minute. Leave to cool for 15-20 minutes, to prevent the eggs cooking when they are mixed in.
Beat the eggs into the melted honey mixture using a wooden spoon. Sift the flour into a large bowl and pour in the egg and honey mixture, beating until you have a smooth, quite runny batter.
Pour the mixture into the tin and bake for 50 minutes-1 hour until the cake is well-risen, golden brown and springs back when pressed. A skewer pushed into the centre of the cake should come out clean.
Turn the cake out on a wire rack. Warm 2 tbsp honey in a small pan and brush over the top of the cake to give a sticky glaze, then leave to cool. Keeps for 4-5 days wrapped, in an airtight tin.