Buzz, April 16, 2015
It's National Gardening Week here in the UK and we thought we'd highlight a number of shrubs and trees that could grow in your garden that are useful for providing pollen and/or nectar for bees and other pollinating insects. In Part One, we look at a shrubs, here defined as a perennial plant not growing normally on a single trunk. The list below includes a wide range of plants suitable for a range of habitats including small and large gardens, some may also be found in the wild.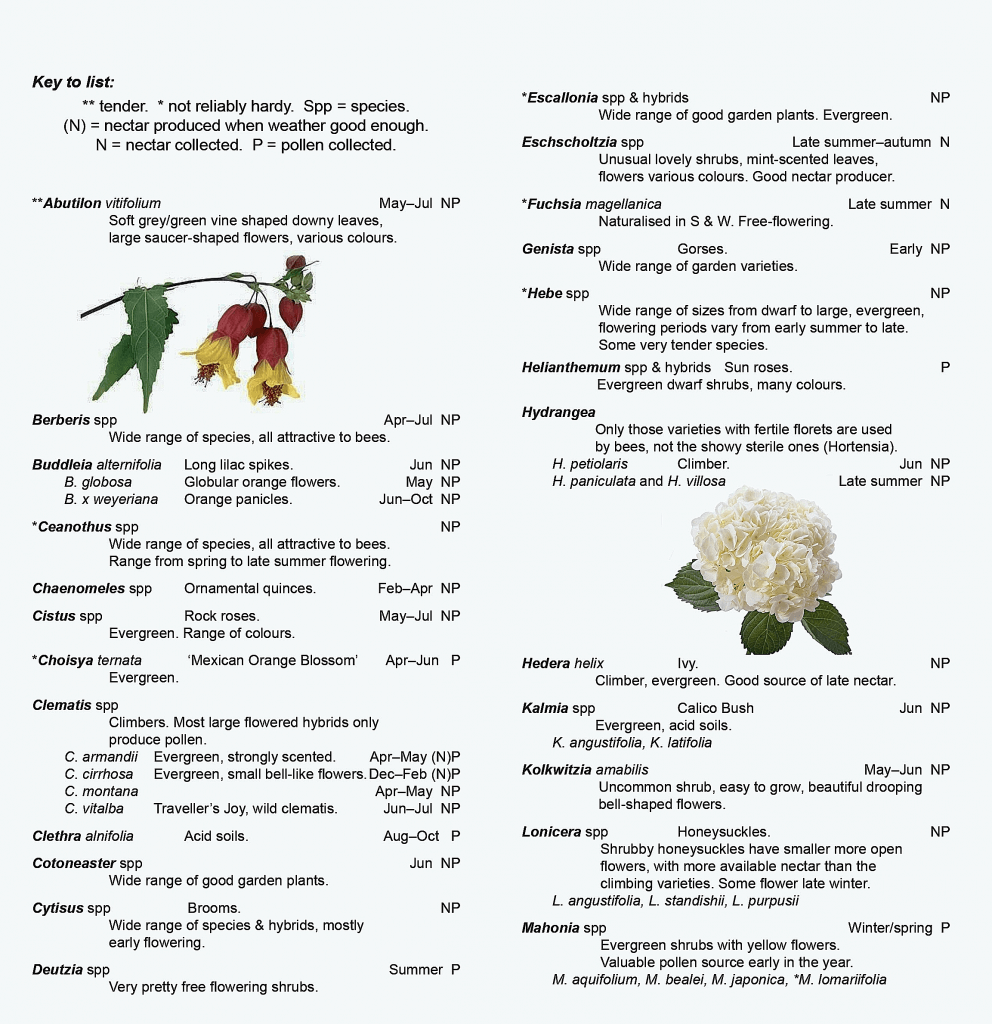 All will naturally flower in the UK although some will need a good summer to flower well. In most cases, pollen production is relatively reliable but nectar production is not; being more affected by the soil and weather. There is a growing number of species now being grown in the UK which originate from hotter countries and thus may be especially variable in flowering and nectar production. Many of these are not reliably hardy in colder parts of the country, but with warmer summers and milder winters, some of the plants can be grown far more widelyand may produce more nectar in good weather.
Buzz, April 11, 2015
…and as part of our commitment to the environment, it's 100% recycled from salvaged materials; all the wood was leftover from a conversion of an industrial unit nearby to Hive HQ, where we also retrieved the glass – which you can see is a double glazed window unit. Pictured here next to his handiwork is our beekeeper Raimondas, who is also a rather handy joiner…
Melting Beeswax
But what is a solar melter? very simply,  it's a mini greenhouse whereby we mainly melt the beeswax we take from our hives. The beeswax sits in a container inside the unit and the glass above concentrates the suns rays to slowly melt it. Usually, this process is done through a specialised electric melter, but we've no need to waste electricity and use up any more carbon than we need to when the sun is out!
Carbon-Free Candles
We use the melted wax to make our 100% natural beeswax candles, a product that is also completely free from carbons that are found in paraffin candles. This means that when beeswax candles burn, they leave no greasy black marks or give off sooty fumes, unlike other candle materials. The flame from beeswax candles is also the closest you can get to the natural light of the sun, which makes sense when you think the sun's rays gave sustenance to the plants the bees extracted the pollen from in the first place. With the melter harnessing the sun in the second part of the process we're carrying this through to it's conclusion as we pour the melted wax into the candle moulds to set. We're also pretty sure that if one was inclined to and was the right size, they could get a pretty mean tan by lying inside! (fickle Scottish sun permitting of course)