Admin, June 29, 2015
Plan Bee illustrator Erin Cole is buzzing, having been nominated for the highly prestigious World Illustration of the Year.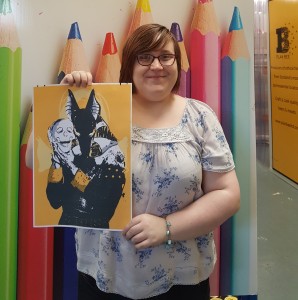 The 20-year old Wishaw artist is on the shortlist of globally renowned designers as put forward by the Association of Illustrators, with her work, Mythical Mayhem having been selected from a field of 2,100 outstanding entrants.
Erin is overjoyed at being nominated, and said:
"It's very humbling to be shortlisted for such a prestigious accolade, and to be recognised among some truly outstanding artists. I was born and raised in Wishaw and it's amazing to think that I'm rubbing shoulders with some of the world's leading illustrators. It's not only a pat on the back for me but a boost for City of Glasgow College, where I recently completed my HND Illustration course, and in particular for the amazing lecturers, who encouraged me to enter the competition."
Erin has recently started work at multi-award winning sustainability business Plan Bee Ltd, based on the Motherwell/Wishaw border. She has been taken on as part of the company's recent expansion, to provide bespoke illustrations, infographics and designs.
"We're all so proud of Erin and what she has achieved. She has only been with Plan Bee for a short time, but this is further evidence of her talent and why we introduced her into our award-winning team. We're a hive of activity down here and Erin is fitting in nicely. Her skills are being put to good use and she's a busy bee. We're all rooting for her here and we would ask all of Scotland to keep their fingers crossed."
The winners announcement isn't expected until the autumn, prior to an exhibition of the works at Somerset House in London, where Erin's Mythical Mayhem will potentially be displayed among her international peers.
Admin, June 26, 2015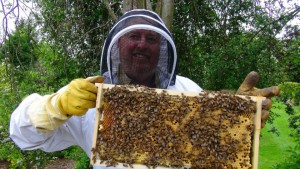 Award winning Wishaw butchers James Chapman are hoping to put the bee in beef and the honey in honey roast ham, by adopting four beehives from Plan Bee Ltd.
While modern retailers are only now jumping on the traceability bandwagon, it has been a central focus of Chapmans for more than
120 years.
Director, Jamie Chapman says that is what attracted the company to working with Plan Bee:
"While it wasn't called sustainability back in 1893 when we first started, being able to trace our products from farm to table has always been our fundamental philosophy. Working with local companies, employing local people and sourcing local produce is central to that.
"Collaborating with Plan Bee, based just a mile down the road, allows us to take our environmental credentials to the next level. With four hives located next to the shop, we will be able to sell more than a hundred jars of the highest quality Wishaw honey directly to our customers. And, the only air miles are those put in by our bees."
Plan Bee works with some of the largest food producers in the country, from Highland Spring to Kelloggs and Glengoyne Distillery to meet their sustainability needs and help them to manufacture their own high quality honey for use in their produce, to sell directly to customers, present to clients or sell in gift shops.
The sustainability business located on the border between Wishaw and Motherwell, leases and manages around 200 hives for clients from Aberdeenshire to Cornwall. Hives are located in idyllic country gardens, iconic Scottish Glens and on busy city centre rooftops. Plan Bee has lifted numerous awards in the last few years, making it one of the most successful start-up businesses in Scotland.
"James Chapman Butchers has been about sustainability, traceability and above all else quality for over 120 years. If we can help to take them forward by adding our own brand of proactive, sustainable thinking then we're delighted. Quality and locality of produce are what Plan Bee is all about and that's why working with Jamie and his team to enhance their offering is the perfect marriage. To continually meet the needs of a community for more than a century and to deliver a quality product through such a changing historical climate is something most businesses would hope for, and Chapman's has managed that while continuing to deliver local produce to the highest quality."
Admin, June 25, 2015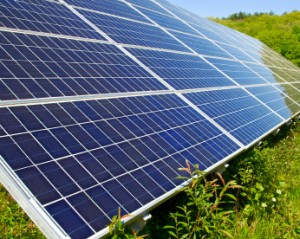 One of the strongest stories of the last decade has been the rise of renewables. While a lot of politics comes to play in the world of renewable energy, and the debate between the believers and the climate deniers rages on, one thing is for certain that renewable energy is very much here, and it's here to stay.
As a biodiversity business, making our own huge effort to proactively protect the planet we all share, that's something that we welcome. In the last year or so, I've wondered though, what more can we do to work with renewable energy companies to make them more individually sustainable. Some of these firms are responsible for offsetting the equivalent carbon footprint of a small country, but what can they do individually as businesses. Many people within the sector that I have spoken to have talked about recycling schemes, more efficient fleet vehicles, increased use of public transport and reduced travelling between offices. But is that not what all businesses are striving to do, and should they as companies who's very core is sustainability, not be taking more of a lead?
There are many sectors within the renewable energy field, from solar to onshore wind energy and hydro to anaerobic digestion. The areas of solar and onshore wind farms could however be criticised for being in effect 'green deserts', a phrase sometimes volleyed at golf courses. These largely open sites could particularly benefit from managed beehives and associated wild flower meadows, such as that we are installing for one of our large corporate partners.
While providing a very valuable environmental service these projects can often be viewed as replacing a rich biodiverse environment or agricultural land. Renewable energy companies are however very careful in meeting the ecological needs of the site. Currently the largest onshore wind farm at Whitelees outside Glasgow has a 25km2 area of habitat management. The UK's currently largest solar farm at Paddock Wood is the size of 35 football pitches. Developers have taken proactive steps to turn the 95% of unused land there into a nature sanctuary, rich in biodiversity.
These are exemplar projects, but surely there are areas of other solar farms and wind farms where the land could be doing more. The areas in between the photovoltaic panels or wind turbines could be transformed into rich biodiverse meadows, providing a wealth of nectar to be turned into abundant supplies of honey. Bees kept on such sites will also help to pollinate surrounding crops, ensuring a wider, long-term community role.
A more active sustainability agenda can also add valuable points through the tendering process for such consultation and construction work. Large companies, particularly those in the construction industry are often working to meet ambitious Government targets or to pass on sustainability points to clients. Bigger companies can also use supplier diversity schemes as 'win themes' in major bids, and therefore working with small, diverse or sustainable businesses can pay dividends in tendering.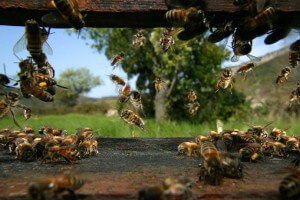 While the very essence of a renewables project has a sustainable core, companies adding additional environmental and bio-diverse elements to their proposals as their unique selling point (USP) can gain extra accreditation through what is often a very close-run tendering contest. Using Plan Bee managed hives as a USP can also become a positive talking point within the community and local media.
Such community engagement is a much used tool within the process, to the point where it is taken as a 'gimme' to borrow again from golf. However, by adding nursery school, primary school and community group beehive and biodiversity lessons onto the mix of stakeholder management services, then we see the development of a long-term, or dare we say 'legacy' offering for the local community. And, there's potential reward for the community with each of our hives producing 24 jars of high quality honey every year, to be gifted to the community or perhaps sold in on-site gift shops.
So while many sustainability companies might ask 'What's in it for me?' the answer would most certainly be that unique selling point, that opportunity to excel beyond the competition and to more directly engage with a potentially hostile local community to create a legacy, and give something back in the longer term over and above the now expected elements of the community fund. This is a diverse opportunity to restore the area to its former glory either as a site of biodiversity, or an area previously used for the production of high-quality, local food.
Admin, June 23, 2015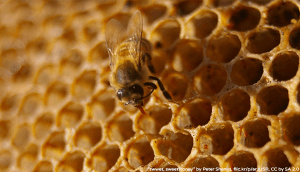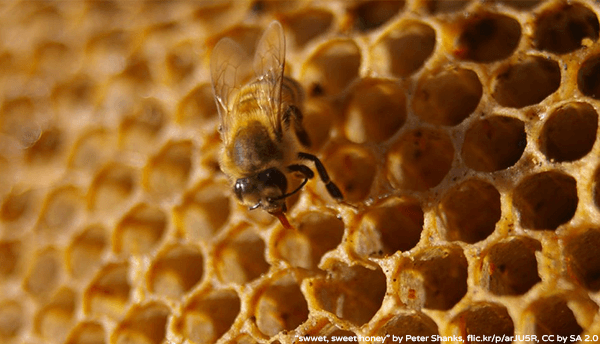 He's played God, Nelson Mandela, the American President and he's even driven Miss Daisy but the latest role being played by Morgan Freeman is that of beekeeper. The 77-year old Oscar Winner revealed on the Jimmy Fallon Show this week that he has recently set up 26 hives at his Mississippi ranch. The bees are currently being relocated and weaned on a diet of sugar water until they become acclimatised with their new surroundings.
Morgan, as we can now call our beekeeping brethren, has a gardener to help him maintaining the apiary. He explained during a recent movie tour that he is concerned for the welfare of bees and is trying to play his part in supporting dwindling colonies, as the 'foundation of the growth of the planet'. Freeman has asked his gardener to figure out what the bees like, and so far that includes acres of clover, lavender and 140 magnolia trees.
Learning about Morgan's new found commitment, made me think about why I got into beekeeping having worked, to a lesser degree, in the crazy world of film and TV. My commitment to bees evolved out of growing rare fruit trees that I used as an escape from the hustle and bustle of a busy working life. That grew into beekeeping and wanting to put something back into the planet. The rest is history.
He's not the first famous person to take to beekeeping, the art of the apiarist goes back thousands of years. The great Greek philosopher Aristotle studied bees and kept some primitive hives. While a giant of philosophy he wasn't so hot on bees. He dropped some clangers like bees find their young on flowers, honey falls magically from the air and bees live for 7 years – closer to 7 weeks. Still it was 2000 years ago and he was one of the greatest ever philosophical thinkers.
As well as helping her brother Robert set up the Girl Guide movement, Agnes Baden-Powell was a beekeeper, winning many prizes for the quality of her honey. Conqueror of Everest, the New Zealander Edmund Hillary was also a renowned beekeeper. Working for his father's beekeeping business allowed Hillary to fund his climbing expeditions. Jointly they had 1200 hives. Deep thinking poet Sylvia Plath was inspired to keep bees by her father Otto ('Daddy') who was a leading figure on bumblebees. Her bee poems are also among her best known works.
More up to date we have screen siren Scarlett Johanssen took up beekeeping after Avengers co-star, Samuel L Jackson gave her beehives for a wedding present. Guess that puts the honey in honeymoon (Irish readers, you will know that is quite accurate). Hollywood legend, Henry Fonda was also a beekeeper, with his bees feeding on the lemon trees of his Bel Air estate.
Best known for the Sound of Music, Maria Von Trapp was a keen beekeeper even though she preferred her Ti (a drink) with jam and bread. And, sticking with singing, Madness frontman Suggs was a celebrity beekeeper, but sadly lost his hives. He remains however, a supporter of urban beekeeping. And, he may be have been twisting our melon for nearly 25 years, but Happy Mondays 'entertainer', Bez has said he finds it a 'great, soothing, calming restful thing to do'. While the name may suggest otherwise, Police frontman Sting isn't a beekeeper, but he is patron of the Bees for Development Trust.
So, it's actually quite a cool thing to do. Well, when was it ever uncool to help protect the planet we all share?
Admin, June 19, 2015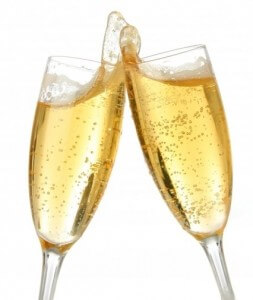 Scottish meadery Beehive Brae is bubbling with excitement having cracked the great Prosecco shortage.
Reports of the sparkling wine's demise have been widespread this week with heavy rains across the traditional Italian vineyards producing the worst grape harvest for 50 years. Combined with increased popularity, particularly here in the UK, stocks of the popular fizz are dwindling fast.
That's where Beehive Brae believe their high quality, 'Celtic Prosecco' can bridge the gap and find a new market for the traditional brew:
"Mead is fast growing in popularity thanks to programmes such as Game of Thrones, Vikings and Outlander. Fans are flocking to grab part of the experience of these shows, while lovers of high quality produce are also keen to pick up a bottle of this high-end 'Celtic Prosecco'. Leading chefs have already recommended our carbonated mead as an ideal aperitif, capable of whetting the appetite for most occasions. As well as being good for the palate, our mead is also good for the soul, with our bottles and labels all made to the highest recycling standards."
Many large stores are already reporting panic buying of the sparkling wine ahead of the release of the Prosecco brokers stock release in August. Regardless of that outcome, prices are expected to increase.
For those more ethical consumers there is also the thought of air miles, and when we don't just mean the environmental impact of importing produce from overseas. Supporting mead as a product also supports bee colonies, which have been threatened by pesticides and factors of global warming in recent decades. Beehive Brae is also supporting the development of such colonies across the UK.
Based in Scotland, Beehive Brae's worker bees have a readily available source of heather to help produce the essential ingredient of our mead – our high quality Scottish honey.
"Prosecco's popularity has grown dramatically in recent years and we're confident that our high quality sparkling Scottish mead can also find a welcoming and loyal following. While our climate may not allow for grapes of the quality of those in Northern Italy, it's ideal for heather, an essential component of our honey which is among the highest quality you will find anywhere in the world. More adventurous and ethical consumers are sampling our mead and voting with their palates. This 'Celtic Prosecco' is here to stay, and we're putting the fizz back into the summer."
Admin,

The prestigious Sundial Group is buzzing with excitement at the moment as it earns its sustainability stripes with the installation of nine bespoke beehives.
The group has been working with leading sustainability business Plan Bee Ltd to install the hives at its three locations; Highgate House in Northamptonshire, Woodside in Warwickshire and Barnett Hill in Surrey. Each venue is independently recognised for delivering excellent hotel and conference facilities and outstanding customer service.
Plan Bee has helped businesses from a variety of sectors to make their organisations as environmentally friendly as possible. The hives allow businesses to display a clear commitment to sustainability and their local community, and provide a unique brand of "Return on Involvement" with increased customers and customer loyalty as a result of the positive exposure. Sundial Group is in good company alongside Plan Bee's other clients which include Highland Spring, Glengoyne Distillery, Balfour Beatty and BAM Nuttall.
As well as supporting dwindling honeybee populations, the hives each produce 24 jars of high quality honey, marketed with the group's own branding for sale or to be given to valued customers. Each hive is also individually branded to the company's own design.
Tim Chudley, Sundial Group's Managing Director, said:
"The hospitality sector is an extremely competitive one, with customers seeking excellence in both service and products. Customers now expect providers to be both ethical and sustainable.  Supporting the declining bee population is our way of putting something into the environment, and making use of our extensive grounds. An added bonus for our customers is that they will benefit from enjoying the highest quality honey, all produced at Sundial.
Admin,

As the Game of Thrones season finale approaches (Monday 15th June) Lanarkshire mead maker Beehive Brae is welcoming the impact the show has had on the industry and potentially in protecting dwindling bee numbers.
The dramatic fantasy phenomenon is pushing sales of mead through the roof, with the American Mead Makers Association (AMMA) reporting a 42% increase in sales last year.
Mike Lees, Beehive Brae Chairman said:
"Already in the UK many of our contemporaries are reporting a surge in sales of 15% and above since the show started. A drink that was once considered the poor relation to beer, wine and spirits is now finding a new audience. Game of Thrones and similar fantasy dramas are helping to introduce mead to a new hipster audience of trendy twenty and thirty-somethings. In America, the same young people attracted to the craft beer market are also sampling mead and that's what we hope to recreate here, with ethical shoppers also attracted to our honey beer."
Mead, which is a combination of honey, water and yeast dates back around 11,000 years in China and nearly 5,000 in Europe. The recipe is fermented until it reaches about 14 per cent proof. In the US, AMMA research conducted across 52 meaderies, reporting an increase in production of 128 per cent. The rising cost of honey forced medieval drinkers to seek alternatives to mead and the drink's popularity wained.
Today, Beehive Brae's mead varieties are infused with elderflower, rose petals and rose hips, making it a completely different offering from what was available to our ancestors. The Motherwell meadery is finding a new popularity with fans of Game of Thrones, Outlander and Vikings, with re-enactment societies and a growing craze in Medieval Fayres, with a number of such events on the horizon over the summer.
Admin,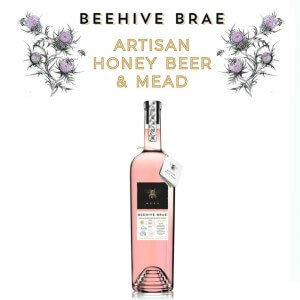 Beehive Brae, the Lanarkshire mead and honey beer producer has smashed its crowdfunding target.
It's the second such alternative funding success for the Plan Bee Ltd stable having secured 175% overfunding with its Crowdcube project in June last year.
The funding will allow the business to start creating its own onsite brewery at its Motherwell headquarters, meeting the growing demand for honey beer and mead, one of the world's oldest fermented
beverages.
"This is a great achievement for Beehive Brae and all the team at Plan Bee. It's a second crowdfunding success for our business. We can now start putting together a meadery and brewery on our own premises, having also been awarded a licence by North Lanarkshire Council, who have been a great supporter of all that we are trying to achieve in bolstering dwindling honeybee numbers. Crowdfunding is an alternative funding mechanism that we have found extremely successful, being an ethical company it's a route we prefer rather than loans from big banks."
The vital funding can now be put towards the development of fermenting tanks, bottling equipment and other related facilities. Mead has made a resurgence in recent years, not only among those seeking an alternative to beer and wine, but also among twenty and thirty something hipsters looking beyond the craft beer phenomenon. The real surge has come from fans of fantasy dramas such as Game of Thrones with the American Mead Makers Association directly attributing a massive rise (42%) in production to the spectacular series.
Admin, June 18, 2015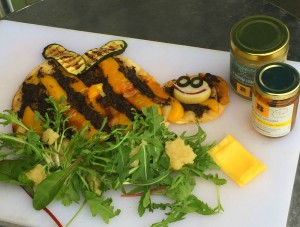 Glasgow's iconic Battlefield Rest restaurant is celebrating 100 years of history by looking to the future.
The bistro will mark the premises' centenary by installing a brace of Plan Bee managed beehives, which will support dwindling honeybee populations and provide an extremely localised supply of sustainable honey for use on the menu.
Marco Giannasi, Battlefield Rest's owner believes that quality and sustainability are key to the future of the hospitality sector:
"Increasingly sustainability is seen as an important factor in hospitality. While the quality of our food is undeniably what sets us apart, our customers are looking for more. They don't recognise sustainability as just a part of a company's marketing any more, it's central to their decision making. Our customers expect high quality produce, they want local produce and they want it to be good for the environment. Working with Plan Bee Ltd will allow us to raise the bar in urban sustainability, while also providing an interesting talking point for our many regulars."
Once described as the 'most exotic tram shelter in Glasgow', the Battlefield Rest is one of best known buildings on the south side. The property, which was B-listed in 1981, was earmarked for demolition before owner Marco Giannasi bought the structure for a pound and extensively restored it.
Admin, June 16, 2015
There's less than 24 hours to go as Beehive Brae counts down to the close of its spring CrowdfunderUK project.
The unique Scottish meadery is looking to meet a target of £2,500 to help fund the expansion of the brewing facilities due to the growing mead demand. For those pledging money to the cause, there's a number of gifts available from bottles of first edition mead to candles, honey and even adopting bees.
The project will close at 11.30am tomorrow (Tues 16th June, 2015).
"The world's largest association of mead makers, the AMMA reported a 42% increase of mead sales in the United States last year and already in the UK sales are up 15%. The AMMA put that down to the Game of Thrones effect but meads resurgence is down to much more than the fantasy drama. Fine food buffs and sustainable shoppers are being drawn to mead because of its quality and the positive impact it has on the environment. We're hoping that our mead production will also lead to an increase in beehives numbers to help support dwindling honeybee populations.
"When we decided to expand the meadery we looked to an ethical funding method. The global financial crisis has turned many people away from big bank loans. Instead the popularity of crowdfunding businesses such as CrowdfunderUK, that we are using, have grown beyond expectation, with the alternative lending industry due to double its revenue in 2015. It's a platform we've used successfully before and one we hope works again this time round, but there's only a few hours remaining for people kind enough to donate."
Donating is easy, just a couple of clicks
Admin, June 15, 2015
Here at Plan Bee we're preparing for tonight's (15th June) big season finale of Game of Thrones, a show we love not only for the fantasy drama, and lets face it the dragons; but also because of the impact its has had on mead sales around the world. That can only be of benefit to dwindling bee colonies, needed to provide that essential ingredient – honey.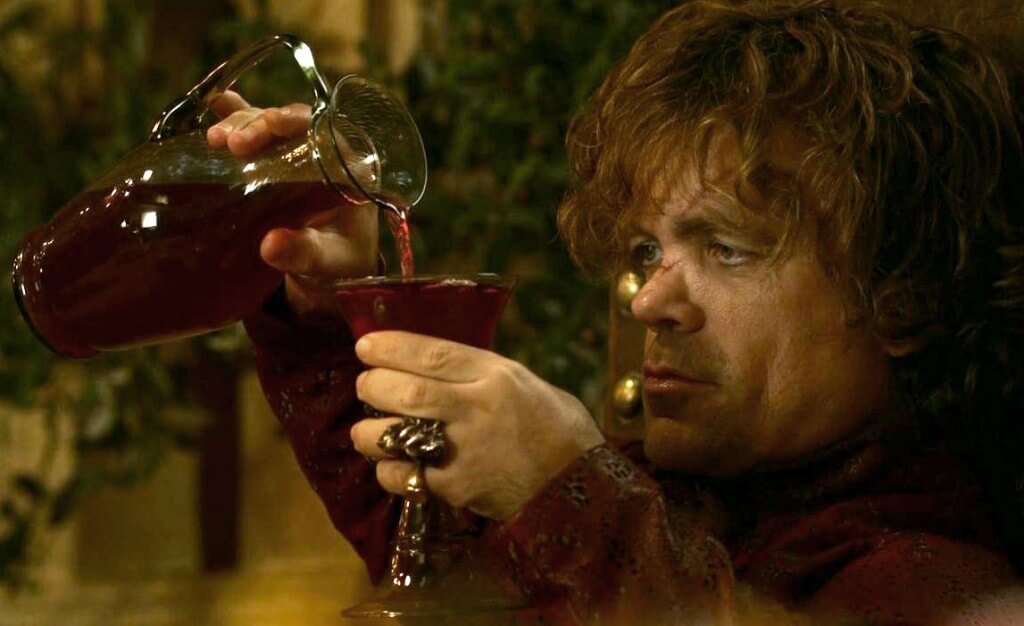 Tyrion Lannister, purveyor of fine mead!
In the US, from the 52 meaderies questioned, the American Mead Makers Association reported an increase in sales of 42% last year. That can only be good news, not only for the mostly small and craft business meaderies, but also for beekeepers across the country. At the moment we're just a little bit behind in the UK, with our contemporaries already reporting an increase in sales of 15%. Supermarket chain Morrisons even reported a 30% increase in sales.
Things are getting busy as our mead and honey beer brand, Beehive Brae looks to complete its crowdfunding project within the next 24 hours. Mead is certainly making a come back if that can indeed be said about the world's oldest fermented beverage. It is a drink much associated with the medieval age, but this in fact was the period when its popularity dwindled, as honey prices soared out with the reach of mere mortals.

Mead has long lagged behind spirits, beer and wine in the popularity stakes, but is it surprising that here in the UK it is making a comeback? In Scotland particularly we don't have the climate to grow the quality and quantity of grapes necessary to have a profitable wine industry, but change that core product to honey and we have an abundance of some of the highest quality ingredient in the world. That's where Beehive Brae comes in, adding elderflower, rose petals or rose hips and maybe a little fizz for a unique high quality product.
One thing that's known from Westeros to Essos is that this isn't just a passing fad created by those bearded twenty and thirty-something hipsters. Fine food connoisseurs are bringing mead to the dinner party set, sharing it with like-minded friends and building a new following that spans the generations. The drive towards authenticity in our food and drink selection is also supporting mead sales – consumers want to know that their food is local, and more traditional methods have been used in its production. Above all else consumers want to know that their produce is sustainable, and our mead is certainly that, supporting local bee colonies.
We'll certainly be raising a glass of delicious Beehive Brae mead to toast the end of another season of Game of Thrones, and long may it continue!