Buzz, November 27, 2015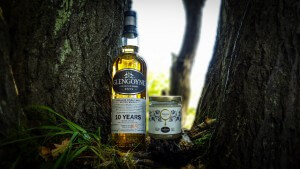 Here at Plan Bee, as eco-innovators we're always tracking up and coming trends. Already this has helped us to identify a number of new products such as our exclusive Keralan Cinnamon Infusion variety. This strong south Indian spice permeates through our award-winning honey to leave a spicy after note, which tastes like Christmas in a jar.
One area where such flavour trends are more marked is the alcohol industry. Already numerous bourbons and whiskies are turning to a cinnamon infusion.
But we wouldn't be earning our 'eco-innovator' tag if we weren't pushing the boundaries and turning these trade reports on their head. At the very end of last year renowned Swiss flavouring and fragrance manufacturer, Firmenich came out with its proclamation for Flavour of the Year 2015, and that flavour was (drum roll)… Honey. Tick.
Jack Daniels and Jim Beam had blended it with their bourbon, and Irish whiskey maker Bushmills produced their Irish Honey whiskey. But what could we do as an elite producer of award-winning honey? Turn it upside down, work with one of Scotland's most sustainable distilleries and come up with Great Taste award-winning Blossom Honey blended with Glengoyne 10-year old malt whisky.
Over the last few months the product has proven extremely successful, with visitors to the BBC's Good Food Show and other recent events snapping up the product. Most notably our whisky infusion is now being sold in Japan and in Switzerland's exclusive Globus department store.
To find out what all the fuss is about visit our Origin Honey website: www.originhoney.com
Buzz, November 17, 2015
The snow might not be falling just yet, but there's been a flurry of award nominations at Plan Bee Ltd this week.
Plan Bee has been nominated for the prestigious 'Excellence in Enterprise Mentoring Awards' by the Mentorsme network, which is an online gateway for small and medium sized companies looking for guidance through the choppy waters of the first few years of trading. The Motherwell-based company was nominated in the busy Export & Innovation category.
The awards bring together businesses and mentors from across the UK to showcase their achievements and celebrate the power of enterprise. Plan Bee, was mentored by Mike Lees, the former managing Director of Tennents Caledonian Breweries.
The company has received great support and advice from many of its partnership businesses in beehive management. These range from small family run businesses to global household names the likes of Highland Spring, Kellogg's and L'Oreal. Plan Bee has also received great support from Scottish Enterprise and the Scottish Chambers of Commerce (SCC).
Liz Cameron, Chief Executive of SCC said:
"Plan Bee is buzzing with excitement, enthusiasm and energy. Their novel approach to business not only aims to grow a profitable and ethical business, but also works to increase awareness of the importance of bees to the world's ecosystem. I'm proud Business Mentoring was added to Plan Bee's "magic formula," enabling further growth for the business. I know they are paving a strong and successful future in their entrepreneurial journey."
Plan Bee has also received a plethora of award nominations from the Free2Network Business Awards, with nomination in the categories of Corporate Social Responsibility, Green Business of the Year and Businessman of the Year.
"It's great to receive all these nominations, but we're not ones to rest on our laurels here at Plan Bee. Most importantly these awards help to raise awareness on our work, they help to promote our efforts to protect and preserve dwindling honeybee numbers; and most importantly to talk to other like-minded businesses so that we can develop important sustainability networks. We are honoured to receive these nominations and are crossing our fingers ahead of the awards night."
Admin, November 10, 2015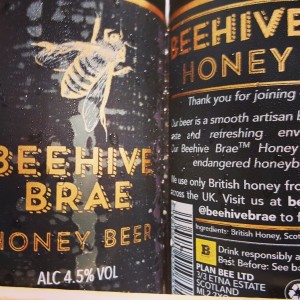 The UK's bars are buzzing with news of the latest British beer and its refreshing environmental credentials.
Beehive Brae™ Honey Beer incorporates one of the hottest trends in the alcohol industry with a staggering sustainability pedigree that makes it one of the most environmentally aware products in the market.
"Beehive Brae Honey Beer  is helping to preserve dwindling honeybee populations across the UK. Bottling the beer is the fruition of a long road, and we're delighted to finally see our unique, artisan blonde adorning fridge shelves across the country."
The creation of Beehive Brae™ Honey Beer and its stablemate mead were only made possible following a crowdfunding project in 2014. Plan Bee was 175% overfunded, and from that investment developed the multi-award-winning Origin Honey™ brand and Beehive Brae™ products.
"Generation Bee is the up and coming age, where socially and environmentally conscious shoppers are voting with their wallets and spending their money ethically. We believe this extends to how they want their beer. Beehive Brae is sustainable from the outset and enthusiasts can drink responsibly in the knowledge that their purchase uses purely British honey, and is playing an important part in protecting the environment".
Latest research also suggests honey is a growing trend, and has in recent years proven strong, with sales of drinks containing 'honey' in the description increasing by 29% and in cocktails by 60%. This artisan, blonde ale is surprisingly smoother than people may at first imagine, with a subtle honey taste coming through.
Plan Bee Chair, Mark McDavid is a 30-year veteran of the Fast Moving Consumer Goods market and was impressed by the honey beer's credentials:
"Beehive Brae makes not only a refreshing change from the myraid of craft beers currently flooding the market, but it is markedly different in flavour, provenance and its environmental credentials. Our honey beer derives from British honey, farmed from our partnered hives across the UK. Never before have I seen a product with such a strong sense of sustainability or ethics. Craft beer enthusiasts can responsibly drink Beehive Brae honey beer in the knowledge that their purchase is doing something positive for the environment."