Admin, November 29, 2016
Mead has played an important role in the belief system and mythology of people dating back into BC; now it plays an important role in the prosperity of the honeybee through our Beehive Brae Mead.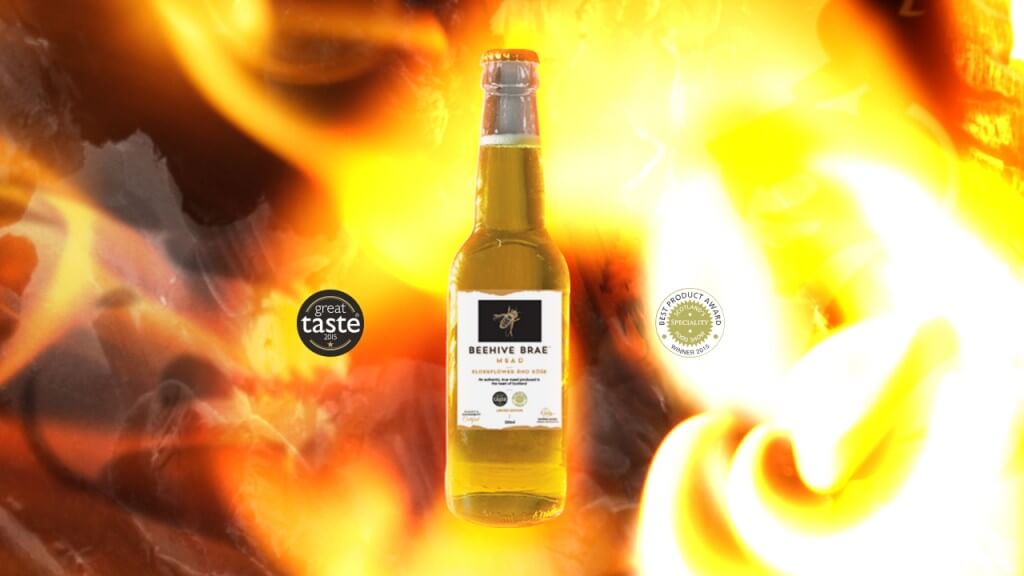 Most commonly associated with Medieval times and traditions our Mead is certain to become a legend in its own right. Its floral honey bouquet arising from the rose and elderflower contributions is countered nicely with a dry acidity carried in its light carbonation. While we like to keep it historically accurate by shunning preservatives and using a pure honey foundation, in a modern twist of fate Mead is entirely Gluten free.
The honey content of our Mead has not only lent its name to 'honeymoon' where enough Mead was given to newly married couples to sustain them for the first moon phase of their marriage; our Mead sustains our marriage to the Honeybee and our plight to increase its at-risk populace in the UK.
Admin, November 23, 2016
This year we're shunning Black Friday as part of what's becoming a global phenomenon with like-minded companies such as REI in the US and their #OptOut campaign.
Plan Bee is first and foremost a sustainability business, an eco-innovator and the driving force behind a movement to protect and preserve dwindling honeybee populations across Scotland, the UK and beyond.
By hijacking Black Friday and 'painting the town' Black and Yellow we're suggesting you join us in deserting the high street and heading for the hills…or indeed the park or garden; nailing your colours (of the bees, naturally) to the mast.
Seize back the day that's been commandeered by consumption, spending and the horror stories of mass produce at mass discounts causing mass riots.
By opting out, or opting to #beefree you have the chance to fill your boots with the longest running sale with the lowest price possible but with the biggest consequences if it ever goes out of stock – nature.
However you opt to #beefree this Friday let us know about it by tagging us.
Admin, July 21, 2016
It's a case of the birds and the bees as Surrey Veterinary practice Oak Barn Vets adopts a beehive from leading UK sustainability business, Plan Bee Ltd.
The Guildford based Vets will welcome around 60,000 new visitors to the large grounds surrounding their 400-year-old barn location in the Surrey Hills. While the team at Oak Barn look after the birds, Plan Bee's Brett Adshead will look after
the bees.
Louise Ketteridge, Veterinary Surgeon and Partner at the practice said:
"We're delighted to be playing our part in protecting the natural environment, and already the bees are starting to create a buzz with our customers. Many of Oak Barn's regular pet owners have been asking how the bees are getting on and if they can try some of the honey. Our primary concern has always been the welfare of animals and that now includes helping to protect and preserve dwindling honeybee numbers. These vital little creatures are essential to all our survival, and we want do what we can to ensure they thrive."
Admin, July 18, 2016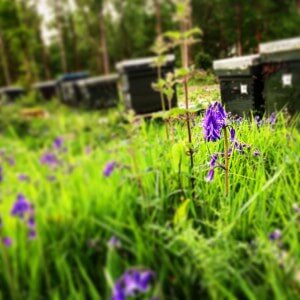 This year's Open Golf Championship at Royal Troon certainly created a buzz.
Scotland has the highest number of golf courses per head of population in the world, and with such a stunning natural environment, who can blame Scots for wanting to get out and play the beautiful game.
But with membership numbers falling, what are clubs doing to attract ethically-minded Millennials to golf, and by extension, what are golfing facilities doing to make sure they become environmental oases,
rather than just 'green deserts'.
Reports suggest that golf clubs are in crisis, with membership numbers falling rapidly in recent years. Industry leaders want golf clubs to become more business-like, building customer experience into the overall package.
"Millennials are starting to drive spending around the world. From eco-tourism to how they spend their leisure-pound, this generation is buying from more ethical, sustainable and environmentally aware businesses. In a competitive market, every unique selling point is an advantage.
"Golf clubs need to think more about the environment. Many neighbour farmland, or are located in leafy suburbs and could do more to provide pollinator paradises, not only benefiting the course itself, but surrounding crops, woodlands and gardens. By installing managed beehives on courses across the country we could help with the pollination of thousands of acres and support Britain's farmers and growers."
There are many grant opportunities available for golf courses, to support their environmental ambitions and increase the biodiversity of the land. These can be accessed through:
The Scottish Golf Environment Group
The Scottish Rural Development Programme
There are a number of other funding mechanisms available should you be looking to install Plan Bee managed beehives on your golf course to support the biodiversity of the land. Please feel free to contact us for further information on 01698 580 572 or email buzz@planbeeltd.com.
Admin, July 15, 2016
The future's bright, in fact for Beehive Brae, the future's golden.
Not only has the ethical craft brewer's signature Blonde Honey Beer been flying off the shelves in 67 Aldi stores across Scotland as part of the major multiple's Summer Beer Festival; but it has also made the finals of two prestigious beer awards.
"It's been an amazing summer for Beehive Brae, firstly with the reception we've received in Aldi, where our honey beer has flown off the shelves. Some stores even sold out 24-hours. And, being recognised among our peers with these two prestigious craft beer nominations is amazing. Having started as a crowdfunding project just two years ago, we have been on a fantastic journey."
Beehive Brae's Blonde Honey Beer has been nominated in the finals of the Scottish Beer Awards, which not only pits the ethical ale against other craft brewers, but also against some of the giants within the industry. While making the finals of the Great British Food awards will see Beehive Brae match up against the best craft brewers in Britain.
Admin, July 14, 2016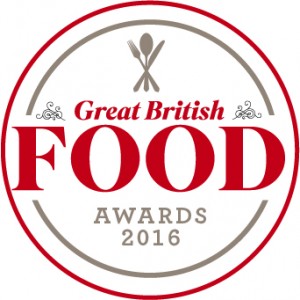 Our Beehive Brae Blonde Honey Beer has just been nominated for the Great British Food Awards 2016.
The prestigious gongs were launched in 2014 to celebrate the UK's premier home-grown ingredients, and to reward the hard-working people who produce and cook with them.
They aim to unearth and celebrate the very best artisan, British produce.
This year the awards gone have gone even bigger and better than before, with a number of new categories and celebrity judges, including MasterChef's John Torode, Rosemary Shrager and Caroline Quentin. 
It's fingers and toes crossed here at Plan Bee, with the winners to be announced in the October issue of Great British Food magazine, on sale September 2.
Admin, July 12, 2016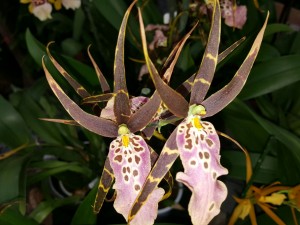 The Plan Bee team is back hard at work following a gruelling but highly enjoyable week at the Royal Hampton Court Flower Show.
The event is the largest flower show in the world and attracted around 130,000 green-fingered gardeners. Plan Bee was exhibiting as part of the Guild of Fine Food village, in our chalet come pop-up shop.
Our Origin Honeygar and Beehive Brae honey beer performed particularly well, finding a welcoming new audience in the London commuter belt.
With seven glorious days of sunshine, the Royal Horticultural Society show is certainly one that we will be returning to next year.
Admin, July 5, 2016
A new honey beer ice cream has been whipped up for summer by Lanarkshire-based brewery Beehive Brae and Equi's in Hamilton to celebrate Beehive Brae's Blonde Honey Beer being stocked in Aldi stores across Scotland.
Aldi tasked the team at Equi's to create a new ice cream flavour using Beehive Brae's Blonde Honey Beer to celebrate the local brewery making it onto Aldi shelves for the retailer's Summer Beer Festival.
The limited edition Blonde Honey Beer ice cream will be on sale at Equi's in Hamilton in June and July. Beehive Brae Blonde Honey Beer is on sale at all 67 Aldi stores in Scotland while stocks last (£1.79/330ml) after being hand-picked by the retailer's ale experts for the in-store Summer Beer Festival.
Michael Whiteford, Buying Director at Aldi in Scotland, said:
"Since 2012, we've held in-store Scottish Beer Festivals twice a year. This year, for the first time, we're holding three Festivals in our stores across Scotland to reflect the incredible range of Scottish craft beer on offer as well as the growing demand from Scottish shoppers.  It is very important to us at Aldi to give small breweries their first big break, allowing them a platform to showcase their fantastic craft beer. This summer, three out of four beers featured in the Festival have never been sold before at Aldi and we're looking forward to giving our customers a taste of some delicious new drinks.
"Scotland continues to produce some of the best craft beer on the market and the Beer Festival allows our customers the opportunity to try a wide array of beers that are not all readily available. We are sure this Beer Festival will be a great success for Aldi and the brewers involved."
Admin, July 4, 2016
We're taking on the largest flower show in the world this week.
Plan Bee has taken its own inimitable style of sustainability to the Royal Hampton Court Flower Show, organised by the Royal Horticultural Society.
All of our main brands including our Origin Honey range and Beehive Brae beers are on sale, alongside our salad-dressing-come-health-tonic
Origin Honeygar.
Making their debut are our Pollinator BeeBoms, the convenient little guerrilla gardening aid that can help you transform a wasted corner of your backyard or a derelict site into a pollinator paradise, filled year after year with nectar-rich British wildflowers.
An expected 130,000 people are forecast to attend the event over the course of the next week,.
For more information and photos of the event please follow us on Twitter or Instagram, or like us on Facebook.
Admin, July 3, 2016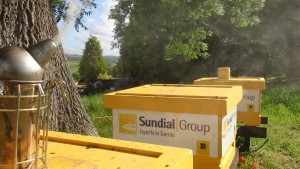 It's been a successful summer for Plan Bee so far, with more and more companies looking to boost their environmental credentials by joining us in beehive management partnerships. Our partnerships are now many and varied, with all different industries seeing the benefits in sustainability.
In particular, the hospitality sector is seeing such benefits. Not only are they helping visitors to offset the carbon footprint of their travel, but our beehives can provide them with natural honey with the highest of provenance, often coming directly from their rooftop or gardens.
We're talking to some of the largest companies in Britain, and equally to some of the smallest. One of our most successful partnerships has been with the Battlefield Rest restaurant in the middle of Glasgow, where we are almost part of the family. Find out what Plan Bee can do for your company.
Admin, July 1, 2016
The team at Plan Bee have been extremely busy bees indeed this summer, with our two largest shows ever coming hot on the heels of each other.

As part of the Eat Lanarkshire stand, our Origin Honey and Beehive Brae brands were in a prime position to greet nearly 200,000 visitors who attended this year's Royal Highland Show. We even constructed a new stand for the event, made from two recycled packaging crates.

We will greet over 130,000 visitors expected to attend the Royal Hampton Court Flower Show organised by the Royal Horticultural Society. The week-long event is the largest such flower show in the world.
Admin, June 29, 2016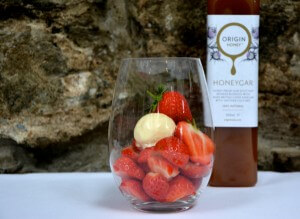 Wimbledon's found a new love match this year, with the traditional Strawberries and Cream taking a back seat.
One of Scotland's leading restaurant teams is adding a fresh twist to Britain's traditional dessert, using Origin Honeygar by Plan Bee Ltd to spice up the summer. The blend of Aged Cider Vinegar and award-winning honey has been blended into a savoury ice-cream in
the Monachyle Mhor kitchen.
Head Chef, Marysia Paszkowska has taken Origin's innovative salad-dressing-come-health-tonic and transformed it into a fresh fusion of sweet and savoury temptation for the balmy summer months.
Marysia said:
"This is an exciting new product which offers a range of possibilities. We're constantly experimenting with it, beyond the expected salad dressing. Not only do we use it in our sour doughs, but it brings an extra dimension to tomato dishes and adds an edge to beetroot relishes, and a twist to salsas. I like to create the unexpected in my kitchen and Origin Honeygar certainly allows me to push new boundaries."
Admin, June 20, 2016
Abel & Cole is extending its ethical food adventure by joining us in an exciting new beehive management partnership.
The company will house three beehives at their headquarters in Wimbledon, supporting urban beekeeping and helping to protect dwindling honeybee numbers.
Claudia Ruane, Abel & Cole's Dr Good Vibes said:
"Organic farming plays such a phenomenally crucial role in protecting biodiversity and, whilst we may not be farmers ourselves, we can still play a positive part in sustainable food systems. By offering a home to honeybees in our little bit of south west London, we can help educate each other and everyone in the Abel & Cole community of the important role they, and other pollinators play.
"Bees are crucial for biodiversity; they are responsible for pollinating a third of the food that we eat. Since 2010 we've run a few projects to raise awareness with customers about the decline in pollinator populations, and having bees move in here is the next really exciting step. We're also looking to create pollinator palaces at each of our eight depots to make sure all Abel & Colers have the chance to do their bit to help solitary bees, bumblebees and other bugs thrive."
The organic home delivery service was founded 28 years ago with the intent of doing good by supporting ethical food producers, whilst having fun. Like Abel & Cole, Plan Bee shares that ethos, working with businesses that not only care about good food, but also truly care about the environment.
Admin, June 17, 2016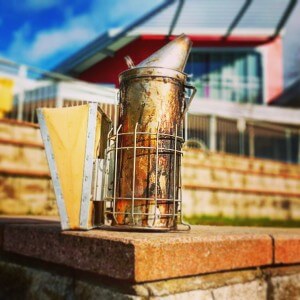 The Plan Bee team's cooking with gas this weekend as they play a part in bringing the buzz to the SGN family day.
The companies already work together on a successful Legacy project at Alloa's Lornshill Academy, where a 5-year sustainability programme kicked-off earlier this year.
The weekend event will see Plan Bee deliver their unique brand of environmental entertainment with face-painting, seedbomb making, beehive painting and fun-filled
presentations.
As one of the UK's leading sustainability companies, Plan Bee has developed a successful community engagement service which is highly sought after by businesses, large and small across the UK.
Admin, June 16, 2016
Plan Bee will buzz into Kenmore this weekend for the Rob Roy Challenge.
The fund raising event is now entering its 11th year, and has enabled over 5,500 hardy souls to battle the Scottish wilderness and raise almost £3million for a number of worthy charities, making it one of
the most successful fundraising events
in Scotland.
As part of the KenMhor Festival, organised by our friends at Monachyle Mhor, we'll provide revitalising honey to restore energy reserves and for the thirsty, our ice cold Beehive Brae honey beer.
The event provides four challenging routes, from 16 miles to 72 miles following in the footsteps of mythical Scottish outlaw and folk hero, Rob Roy MacGregor.
Friends and family are encouraged to come along and support challengers at Kenmore and to enjoy the Rob Roy Challenge Festival weekend.
For more information on the event, please visit: www.robroychallenge.com
Admin,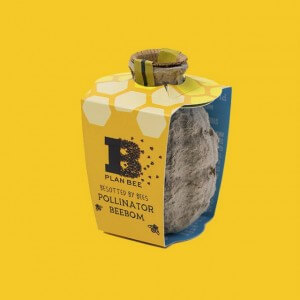 The beehive management company's latest product, the Pollinator BeeBom encourages flower-powered rebels to engage in 'guerilla gardening'; transforming remote corners of backyards and derelict sites into bountiful pollinator paradises.
The Plan Bee general said:
"We want people to get the buzz about bees, and help to transform drab, boring derelict sites into wildflower meadows providing rich food sources for honeybees and other pollinators. Honeybee populations have dropped dramatically in recent decades, and while we're playing a part to urbanise beekeeping, there's much more that needs to be done.
"It's simple, all you have to do is pop it, soak it, chuck it and you can watch as waste ground is turned into a lush meadow of British wildflowers. It not only provides a rich source of nectar for bees, but is also fun for the whole family, encouraging rebels young and old to get involved. It even helps to brighten up our communities and make that walk to work or school an altogether more enjoyable experience."
The BeeBom will debut at the forthcoming Royal Horticultural Society show at Hampton Court in July. The event is the world's largest annual flower show. Plan Bee will transform a chalet-style shed into a bespoke pop-up shop for the duration of the event, which is expected to attract more than 130,000 visitors over the course of the week (4th – 10th July).
Admin, June 13, 2016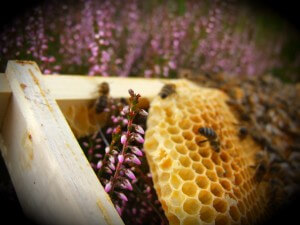 We're busy bees here at the Plan Bee hive as we gear up for our biggest event yet, the Royal Highland Show.
As a cornerstone of the Eat Lanarkshire feature within the Scotland's Larder Live tent, the team will be on hand to not only promote Plan Bee to around 200,000 visitors, but also to sell the company's award-winning Origin Honey and Beehive Brae brands.
"This is the largest domestic event that we've ever taken part in, and we're hugely appreciative to the team at North Lanarkshire Council for inviting us to take part. We've worked closely with the local authority over the last five years and the team and I are really looking forward to getting out there and meeting the thousands of visitors who attend the show annually.
"This is one of the milestone events in not only Scotland's agricultural calendar, but on the country's social calendar annually. Families from all across the UK, and from all kinds backgrounds, from the country and from towns and cities flock to Ingliston for this four-day showcase of some of the best produce that Scotland has to offer."
The Highland Show runs between Thursday 23rd June and Sunday 26th June 2016. For further information please visit: www.royalhighlandshow.org/
Admin,
Plan Bee has lifted the prestigious Corporate Vision Most Sustainable Eco-Innovation Company 2016 at the Technology Innovator Awards.
Corporate Vision magazine is written by a highly experienced team of business experts, and provides a wealth of news,
on the corporate issues of the day.
The magazine provides senior managers with information on how to improve the way they manage their operations, staff, technology, business partnerships, and supply chains with a view to creating a more profitable and successful business.
Admin, June 10, 2016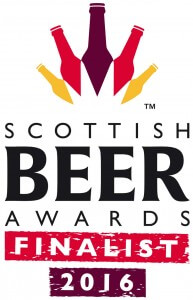 We're on cloud 9 here at Plan Bee HQ
We've just learned that we are FINALISTS in the prestigious Scottish Beer Awards!
The awards are a new national celebration for the beer business. Breweries both large and small have been given an opportunity to compete in a range of categories, assessing taste and business performance.
Our Beehive Brae Blonde Honey Beer is among only a handful of brewers in the Innovation of the Year category, recognising the development of innovative practice in any aspect of beer production, distribution, sales and marketing by a Scottish brewing company.
Admin,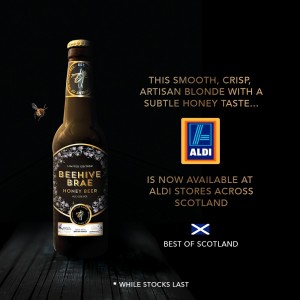 Business leaders are welcoming the success of Plan Bee's crowdfunded honey beer, Beehive Brae.
The full-bodied, blonde craft beer will appear across Aldi's 67 stores throughout Scotland, bringing this full-bodied, artisan blonde to the attention of craft beer lovers North of the Border.
The promotion is the culmination of a two-year journey for Plan Bee, which established its craft brewery following a successful crowdfunding project in 2014. The honey beer and its stablemate Beehive Brae Mead
were created thanks to the digital
investment venture with the leading
Crowdcube site.
Plan Bee has been widely recognised as a leading example of the impact that crowdfunding can have on your business.
Stuart Patrick, chief executive of Glasgow Chamber of Commerce, said:
"Plan Bee is a fine example of how a company can utilise crowdfunding to enable success. Craft beer is hugely popular, and having Plan Bee's own label honey beer stocked in 67 Aldi stores across the country is good news.
"The company is highly innovative and has helped organisations, including a number of our members, improve green credentials and commitment to the environment, while emphasising the importance of supporting a honeybee population that has been in worrying decline."
Aldi is the first major outlet to seize upon Beehive Brae, after Plan Bee came to the company's attention through their Next Top Product competition, in which the sustainability businesses Origin Honey was also a finalist.
Beehive Brae Honey Beer will be available at Aldi stores across Scotland from June 9th. Alternatively, if you want to find out what all the buzz is about, and get ahead of the pack, then please visit www.beehivebrae.uk
Admin, June 9, 2016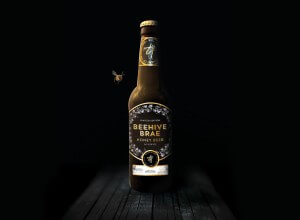 One of the UK's fastest growing, sustainable craft beers has been snapped up by leading supermarket chain Aldi as part of a major summer promotional drive.
Beehive Brae Honey Beer will appear across the major multiple's 67 stores throughout Scotland, bringing this full-bodied, artisan blonde to the attention of craft beer lovers North of the Border.
As the label suggests, every bottle of Beehive Brae Honey Beer is brewed for the 'betterment of bees', with parent company Plan Bee driving the growing movement to protect and preserve Britain's dwindling honeybee populations.
Richard Holloway, Managing Director of Aldi in Scotland, said:
"Scotland produces some of the best craft beer on the market and the Aldi Beer Festival allows our customers the opportunity to try a wide array of beers that are not all readily available. We are sure this Beer Festival will be a great success for Aldi and the brewers involved."
Admin, June 7, 2016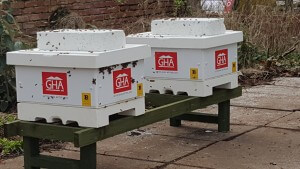 Tenants at a Queen's Park sheltered housing complex are enjoying the buzz created by a brand new wildlife project.
Thanks to funding from GHA's Better Lives fund, two beehives – containing around 40,000 bees – have been built at Crosshill Avenue sheltered complex.
An unused piece of land at the complex has also been upgraded.
Staff from Scotland's largest social housing landlord teamed up with Plan Bee, to set up the hives.
The project is set to help with pollination of flowers at the complex, as well as providing residents with a treat – their own bespoke-branded jars of honey.
And tenants of the complex are welcoming the sweet deal, as the money raised from selling the honey will go to the tenants' gardening fund.
Frances Boyle, who lives at the complex, said:
"I feel it's absolutely brilliant, especially at a time when we're talking about flowers and bees and how important they are."
Fellow resident, Mary Wood, added:
"I think it's very good for the environment and to increase the bee population. Also, I'm looking forward to some honey."
GHA Chair Gordon Sloan added:
"We have worked with Plan Bee on a few projects, to the benefit of the surrounding environment and our tenants – and these new beehives will be no exception.
"Our sheltered housing tenants enjoy spending time in their gardens, and Crosshill Avenue will flourish thanks to the activity of the bees themselves, as well as the money raised for their gardening fund from selling the honey produced."
Admin,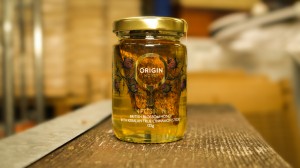 The UK's deli of the year just got a whole lot sweeter, and a whole lot 'greener'.
Petworth-based, The Hungry Guest has signed up to stock the premium Infusions range of honeys by the award-winning Origin Honey brand.
The deli will also stock the brand's
sister label, Beehive Brae honey beer.
Both brands are produced by Plan Bee Ltd, one of the UK's leading sustainability businesses which produces award winning honeys, mead and honey beers from their share of honey produced under their beehive management partnerships. With more than 200 beehives from Cornwall to Aberdeen, the company is working hard to protect and preserve dwindling honeybee populations, and has returned more than 10-million bees back to the natural environment, making their honey one of the most environmentally-friendly products around.
The Hungry Guest's Retail Manager, Brett Coleman said:
"I am absolutely thrilled to be working with Plan Bee in supporting the rejuvenation of the honeybee population within the UK. Our customers know good food and it's up to me to ensure the best is delivered to our shelves. The Infusions range is exceptional and being received well in the shop alongside the unique Beehive Brae honey beers…. something I'll definitely be drinking this summer!"
Admin,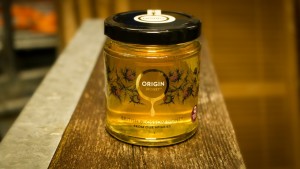 Plan Bee's new Origin Honey labels are receiving wide acclaim across the food and drink industry.
Last year the Origin brand picked up a total of three Great Taste Award gold stars; two for its Scottish Heather Honey and one for its British Blossom Honey. This led organisers the Guild of Fine Food
to call Plan Bee an 'elite UK producer'.
Tortie Farrand, Marketing Director for the Guild said:
"It is wonderful to see Great Taste award-winning producer Plan Bee launching their beautiful new labels, a design which matches the quality of what is inside their jars. The honey is bound to fly off the shelves this summer!'
The Origin Honey brand carries a wide variety of honeys from Scottish Heather Honey to British Blossom Honey, Glengoyne Single Malt Whisky Honey and an exciting Infusions range which features Madagascan Bourbon Vanilla, Keralan Cinnamon and Italian Truffle Honey.
Mark McDavid, Plan Bee chairman, an FMCG big-hitter with some thirty years' experience across the industry. He concluded:
"Already our honey is being enjoyed around the world, from Europe to Asia. We want to not only promote our own brand internationally, but also the quality of Scottish produce. We believe that the key elements of what makes Scottish food, and in particular what makes Scottish honey great is encapsulated into our new label. It is clear, and allows the product to speak for itself, which all good produce should. I'm delighted with the outcome and know that buyers, distributors and customers around the world will also be delighted with this eye-catching product."
Admin, June 6, 2016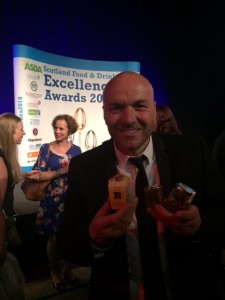 We were delighted to attend the 2016 Scotland Food and Drink Awards in Edinburgh this week.
Television chef and presenter, Simon Rimmer from Channel 4's Sunday Brunch did a sterling job as presenter on the evening.
While Plan Bee wasn't nominated, a number of our foodie friends picked up the much coveted awards on the night. And, there was great representation from a number of local Lanarkshire businesses too.
The fast growing sector also showed its generous side, with a number of product gifts presented to Simon. Of course, Plan Bee was shy
at tapping the him on the shoulder and making a few
presentations of our own.
Simon we hope you enjoy, and let us know what recipes you invent for our Honeygar and Italian Truffle Honey!
Admin,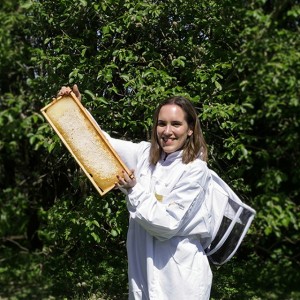 The Plan Bee team are being joined by a new Queen Bee to help in the efforts to support dwindling honeybee populations across the UK.
Strathclyde University Masters student Madeline Briscoe is taking up the role of Business Management Intern for the summer, working across the team to develop a Marketing Events portfolio.
Admin,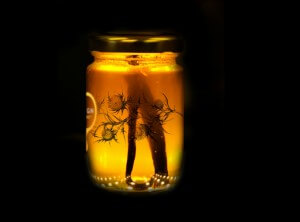 Leading honey producer, Plan Bee is creating a buzz with its stunning new Origin Honey labels.
The sustainability business rebranded its honey range last year following a hugely successful crowdfunding project. The online investment project also allowed the company to develop the Beehive Brae mead and craft beer brand, which has also received acclaim for its stand out labels.
The label design is the conclusion of a long journey.
That young designer was Robert Doyle, a product of Edinburgh Napier University's Design and Digital Arts course. Robert is proof of Plan Bee's triple bottom line philosophy of planet, people and profit, which has helped him to develop his enviable design skills for international product development.
Programme Leader for Napier's Design and Digital Arts department, Andrew O'Dowd added:
"We work with designers to develop their ability in both design tools but also in design thinking. Robert's work has always demonstrated intelligence and playfulness that has the ability to connect with communities not just the individual. It is no surprise that his approach and the ethos of Plan Bee are working so well together."
Admin, June 2, 2016
The nation's gardeners are out in force as the mercury continues to rise.
But the burning question is what to plant, how to bring all-year-round colour and for the more sustainable gardener, how to attract insect pollinators and particularly how best to protect and preserve dwindling honeybee numbers by providing them with a rich source of nectar in our gardens.
As a leading sustainability business we provide beehive management services for companies large and small, from rooftop hives on family-run restaurants to International household names the likes of Kellogg's, L'Oreal and Highland Spring.
Those early spring honeybees have already foraged on Rhododendron, Berberis, Broom and Willow which provide early sources of nectar, helping to strengthen the colony for the summer ahead. Buddleia, otherwise known as the Butterfly Bush are an important summer food source for honeybees and other pollinators, along with Clematis, Honeysuckle and Hebe. While Hydrangea and Fuschia provide nectar in late summer, and Ivy is the final food source for our bees as summer turns to autumn.
Let's not forget our great British trees. The season of planting trees has essentially passed, but there's always next year to plan for. Plan Bee surprisingly recommended crab apples which not only are great for honeybees, but amazing crab apple jelly can be made from the fruit, and once fallen the apples provide a sustainable food source for birds, hedgehogs and other small garden animals.
British Wildflower Seedbombs can help you transform waste ground, or even a corner of your garden into a pollinator paradise, while providing all generations with a bright and colourful gardening experience.
You can check out our special Plan Bee Pollinator Beebom by clicking here
Buzz, May 31, 2016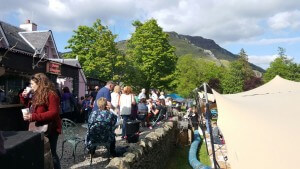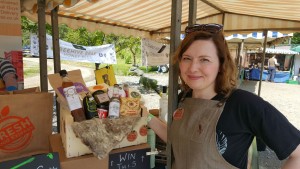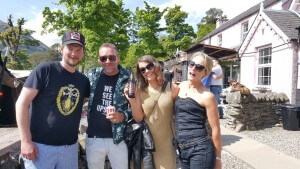 What a fantastically busy Bank Holiday weekend we've had at Plan Bee.
The sun certainly shone over Balquidder for Mhor Festival 2016 and it was great to meet so many people with not only an interest in great music, but also in great Scottish food.
We made lots of new friends and shared an ice cold Honey Beer with one or two old ones too.
The event has certainly set us up for the summer, with loads of more Plan Bee appearances across the country. We have two very diverse events this weekend coming, at the Floral Fringe in Horsham, West Sussex and at Dundee's WestFest.
Look out for our teams if you're heading to either of these events, or if you have nothing planned for the weekend then why not pop by!
Admin, May 26, 2016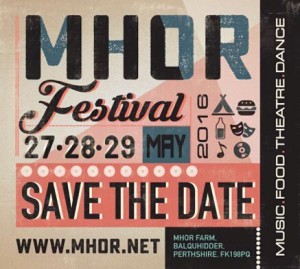 Hello Balquhidder!
Plan Bee is ready to rock the festival scene this summer, kicking off at the Mhor Festival this weekend.
The company will bring their own special kind of buzz to the annual event organised by renowned Scottish chef Tom Lewis and his team at Monachyle Mhor.
Crisp, dry Beehive Brae Honey Beer will feature over the two-day festival, joined by the more mellow tones of its Red Beer stablemate. Revellers can not only enjoy the uplifting taste of the beer but they can also enjoy it's refreshing environmental credentials, with each bottle brewed for the Betterment of Bees.
The team, who will be glamping it up over the weekend, will also be keeping festival-goers sweet with our Origin Honey on sale across the event.
Will they make it back to work next week, or is there a sickie looming?
Admin, May 25, 2016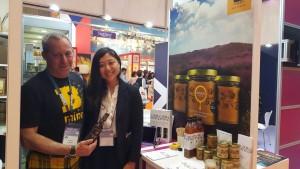 It's been an extremely busy last few months for everyone at Plan Bee.
We've jetted to Japan to spread the buzz across south east Asia and Australia; we've signed up some internationally renowned new beehive management partnerships and we've added to the hives we have with some old friends.
Already we're plotting our way through a hectic summer of locating hives in resorts, placing colonies on top of iconic hotels and delivering long-term legacy projects.
This will see our education efforts increase and keep #GenerationBee educated on the plight of Britain's honeybees and the part that young people can play in protecting and preserving dwindling colonies.
Keep up to date by following us on social media and signing up for our weekly newsletter
Admin, May 24, 2016
It's not only our bees that are dusting down the hive and preparing for a busy season ahead, the country's hospitality sector is also adding the spit and polish for summer.
We've been working with a variety of tourism businesses over the winter months to help improve their offering for guests during May, June, July and August aka. British Summertime.
From providing high quality British honey from beehives right on their doorstep, to their own bespoke labelling and content for websites and sustainability reports to actually offering guests an easy, low-cost way to offset some of the carbon footprint from their stay; Plan Bee is really generating a buzz across the sector.
So, as another Bank Holiday approaches and we consider long weekend breaks or jetting off to the sun, it's maybe time to think about what more your business can do for the environment.
For more information, please email buzz@planbeeltd.com
Admin, May 23, 2016
It was a busy weekend for the Plan Bee team, working across a number of shows, festivals and sampling sessions throughout the UK.
While often damp and windy, the sun came out for the team working at the RSPB Big Nature Festival in Musselburgh near Edinburgh.
Our Origin Honey varieties went down a storm with twitchers and other visitors to the event, including children's television presenters Ferne Corrigan and Rory Crawford from CBeebies' 'My Pet and Me'. They showed particular interest in our observation hive, which allows youngsters the opportunity to see a real beehive in action.
Our new recruit Brett returned to the double Deli of the Year, The Hungry Guest to allow their regular customers to taste our Origin Honey and Beehive Brae ranges, which the Petworth store has recently started stocking.
At Largs Food Festival those from near and far were loving our honey and Beehive Brae honey beer. It was a mixed weekend for weather, but the Sunday sunshine brought out the crowds to this popular Ayrshire event.
Admin,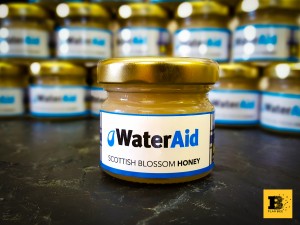 Much of our work over the last few months has been to deliver an exciting and colourful community engagement product for our many beehive management partnerships and other organisations.
This service is being taken up and considered by a number of our new beehive management partners, additional to their initial beehive adoptions. But, other partners are looking to how they, and their customers can offset the carbon they've used.
They're looking at our 'Adopt-A-Bee' initiative to allow their guests and clients to make a low-cost, one-off, easy contribution to help address the energy they may have used.
We also got involved in a great cause recently, working with international charity, WaterAid we provided 500 jars of bespoke branded WaterAid honey for that tables at their WaterAid Ball. The annual fundraiser helped to collect tens of thousands of pounds to ensure billions of people across the developing world get easy access to clean water and sanitation.
If you are interested in talking about how Plan Bee can help you to work more closely with your chosen charities, then please email at me at buzz@planbeeltd.com
Admin, May 19, 2016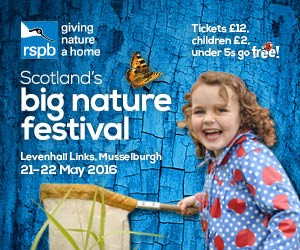 Plan Bee's bumper weekend continues with the team flying into the RSPB's Big Nature Festival on Saturday and Sunday (21st & 22nd May, 2016).
Bringing our own brand of sustainability to the Levenhall Links event this year, the Plan Bee team will have a demonstration hive to allow visitors to view the activity of the hive from behind the safety of a Perspex block.
Ahead of Fathers' Day the company will have available their outstanding Beehive Brae Honey Beers that will put a smile on Dad's face in the knowledge that he's helping to protect dwindling honeybee populations while enjoying a full-bodied artisan craft beer.
There's also nearly a dozen kinds of award-winning Origin Honey to choose, from stunning classics like our Great Taste award-winning Blossom Honey and Scottish Heather Honey to the foodies favourite Infusions range.
And, there's even the opportunity to make your pledge to nature by helping to crowdfund a beehive.
Admin,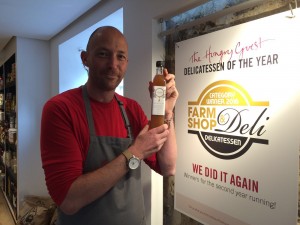 Brett's back at double Deli of the Year winner, the Hungry Guest this weekend with another popular sampling session.
The Petworth fine food store's latest Origin Honey and Beehive Brae craft beer range went down so well with customers last week that they've invited Plan Bee back for a further showcase this Saturday morning (21st May) between 11 and 12.
Our West Sussex beekeeper will be on hand to answer any questions on beekeeping and the plight of the honeybee, but will also be providing honey samples and tastes of our full-bodied blonde, artisan Honey Beer and its chocolatey, red beer stable mate.
For more information follow @planbeeltd on twitter or like us on Facebook.
Admin,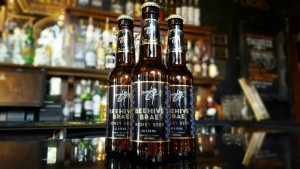 Plan Bee is heading to the seaside in what is an epic weekend for the team.
There's no knotted hankies and relaxing on deckchairs as the company features its Origin Honey and Beehive Brae brands at the bustling Largs Food Festival.
Held on the promenade the event was a major success for Plan Bee last year, with thousands of food lovers heading for the Ayrshire Riviera.
Alongside its stunning Scottish Heather Honey and classic Blossom Honey varieties, the multi-award winning Origin Honey will feature its prestigious Infusions range, with Madagascan Bourbon Vanilla and Keralan Cinnamon.
Fresh from the Valnerina Valley in Umbria our truffles will raise the eyebrows of even the most experienced 'foodie' when they try our Italian Truffle Infusion Honey.
With the summer months approaching, there's also our very popular Honeygar, a blend of Aged Cider Vinegar and Honey. While this is ideal as a salad dressing such as balsamic, it is growing in popularity as a health tonic, with a number of potential benefits.
And, ahead of a major announcement for the brand, the team will provide the flagship Beehive Brae Blonde Honey Beer. This full-bodied artisan blonde is rapidly becoming a favourite with craft beer lovers across the country and internationally.
Admin,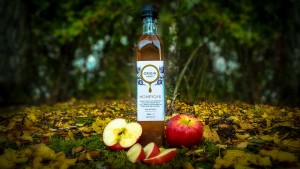 We were delighted with a recent article in one of the country's widest read tabloids naming our Origin Heather Honey and Honeygar as among Scotland's leading super foods.
Sales of Honeygar have been going well, with not only salad enthusiasts snapping it up as a welcome new dressing; but also those looking for the potential health benefits from the Aged Cider Vinegar and honey mix.
To find out about the potential benefits of our Origin Honeygar, why not watch our new video.
For more information on Plan Bee Ltd and how we can help your business please take a look at our brochures and case studies, or visit us at www.planbeeltd.com
Admin, May 18, 2016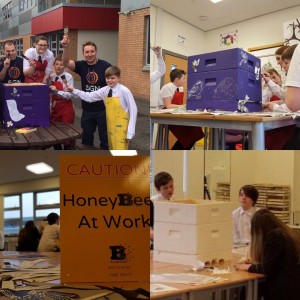 Things are really starting to buzz here at Plan Bee, and that's not just the 10-million honeybees we have in partnership hives from Aberdeen to Cornwall.
We're seeing a growing number of large businesses connecting with the company and most satisfying is that they already get what we're about. Word of mouth, social media and building the buzz are all helping to engage with companies keen to play their own part in supporting the environment.
What is best about that is perhaps that these companies are not only looking to be one hit wonders, but they hope to educate their communities and in particular younger members of their communities on the vital role that honeybees play in the environment.
Creating this environmental Legacy has been an important part of our work over the last 5 years, with over 18,000 young people taught curriculum-based sustainability lessons.
We're adding to that, showing kids the waggle dance, squishing recycled newspaper together with wildflower seeds and painting hives with communities across the country.
This community engagement offering is a growing part of what we do, in fact the future's bright, the future's… golden.
Admin,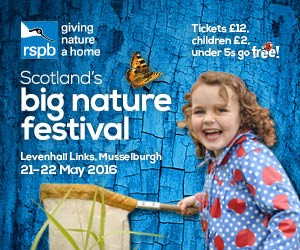 We're always busy bees here at the Plan Bee hive and there's a fast-paced schedule of events coming up over the summer.
Having just returned from our first Highland Games of the season there's plenty more planned over the next few weeks.
Look out for us at the Largs Food Festival, the RSPB's Big Nature Day event at Levenhall Links in Musselburgh this weekend (21/22 May, 2016).
Then hot on the heels of that double-header we have the Monachyle Mhor Festival at the end of May, and the Floral Fringe in Horsham and WestFest in Dundee at the beginning of June. Phew!
One that we are also extremely looking forward to is the Royal Horticultural Society show at Hampton Court in July. Watch this space for more news on that…
Admin,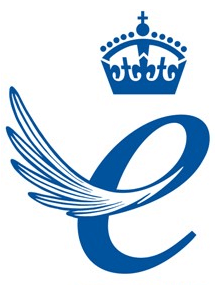 It's been a time of celebration and mild disappointment in the last few weeks.
While we have been receiving praise from a number of new partnerships (more to follow), we also received news that we had been unsuccessful in our bid for a much-coveted Queen's Award.
We were greatly pleased to have been nominated for this prestigious accolade, which is awarded for outstanding achievement by UK businesses.
There's always next year!
Admin, May 17, 2016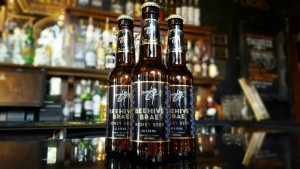 Everyone at Plan Bee was delighted with a certificate we received in the post recently.
Leading international hospitality chain, Hilton Hotels has added the company and our Origin Honey and Beehive Brae products to their procurement list.
This will allow the company to not only house our beehives, but to also stock our amazing honey beer and use our Origin Honey products on their menu.
We are grateful to Hilton for providing us with this opportunity and look forward to working with them closely in future.
If you work in the hospitality sector and are interested in working as a beehive management partner with Plan Bee Ltd, or in stocking our award-winning Origin Honey and Beehive Brae ranges then please contact buzz@planbeeltd.com
Admin,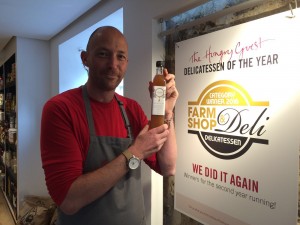 It's been an exciting week here at Plan Bee as we expand our efforts across the country.
A new bee-keeper has joined our ranks and we're burgeoning into uncharted territory.
We continue to add new beehive management partnerships to an already impressive portfolio, while many of our existing partners expand their environmental efforts with more and more hives.
For Origin Honey there's new stockists. Speaking of which we hosted a very successful sampling event with double Deli of the Year winner,  the Hungry Guest in Petworth. So much so, that they've invited us back this Saturday (21st May, 2016).
And as for our Beehive Brae Honey Beer, watch this space for more exciting news in the weeks ahead…
Admin, May 16, 2016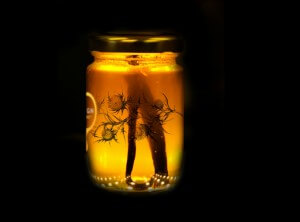 We were delighted to be asked provide imagery for the front cover of the prestigious Lanarkshire Food Map recently.
The map is the product of the close working relationship between North and South Lanarkshire Council, Scotland Food and Drink and The List Magazine.
Not only does our Origin Honey Madagascan Bourbon Vanilla Infusion take the front cover, but our other honey products also featured on promotional banners for the launch event.
Plan Bee's in-house Digital Marketing team also provided a short promotional video of the event for North Lanarkshire Council.
To watch any of our videos please visit: www.youtube.com/planbeeltd 
Admin,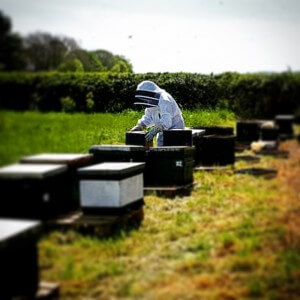 Plan Bee is buzzing with the opening of our second base in the south of England. The West Sussex facility will allow us to better meet the needs of our beehive management partners across that area of the country.
The base will be run by experienced bee-keeper, and former project Manager, Brett Adshead.
Already, Brett has established a strong group of colonies in the area and is starting to talk to local companies to help them exceed their sustainability ambitions.
For more information on Plan Bee Ltd and how we can help your business please take a look at our brochures and case studies, or visit us at www.planbeeltd.com
Buzz, April 8, 2016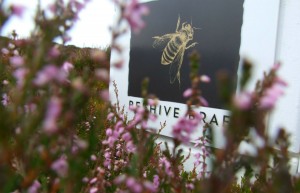 Here at Plan Bee we're preparing for Tartan Week, 7 days of promoting all that is great in Scotland to our American cousins and those around the world who have tartan blood.
It was only last week that we were helping SDI to promote Scotland to 80,000 delegates at the biggest annual food and drink expo in Asia (see below).
It perhaps is something that we forget, as we go about promoting our companies and products to domestic buyers and shoppers, that Scotland is held in such high regard internationally, and that there is a fervour for our produce around the world.
Scottish food and drink is seen as being of the highest quality, mainly because of the outstanding environment in which it is produced and the quality of our craftsmanship. This is a fact that sometimes passes domestic consumers by.
Often it can be what is right under our noses that we overlook. Maybe it's time that we looked to buy a bit more Scottish and supported our wonderful economy.
Buzz, February 11, 2016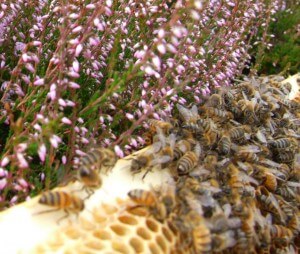 How do you fancy joining the hive here at Plan Bee Ltd? We're looking for a Business Management Intern to help us keep building the buzz around one of the UK's fastest growing sustainability businesses.
We work in beehive management partnerships with businesses big and small, from the likes of a small family-run restaurant to international brands the likes of Kellogg's, L'Oreal and Balfour Beatty, helping them to meet
and exceed their environmental credentials.
Plan Bee has also delivered curriculum-based environmental education lessons to more than 18,000 young people. We work with our partnership companies to help them engage with their communities and meet their stakeholders.
We're not only looking for a superhero to help us save the planet one beehive at a time, we also need a talented individual who can help us sell our great tasting honey products and amazing Honey Beer. So, you can probably guess that it would help if you had a diverse skills range, were a driven self-starter and had bucket loads of common sense to go with your oodles of talent.
We'd like you to work from our Motherwell HQ, with potential for working from other sites where we have beehives located, or where we're selling our great tasting honey and beer. Salary will be commensurate with similar posts, but that's not important to you as you're looking for a challenge.
We want you to take the lead on some of our important new projects and to deliver high quality, measureable results. You must be available to work a set 16-hour week between March and September.
So, if you're faster than a speeding bullet, more powerful than a locomotive, and able to leap tall buildings in a single bound send your CV and a covering letter to buzz@planbeeltd.com.
The closing date is 5pm on Friday 26th February 2016.
If you have any questions or need any further information, then please contact Chris on 01698 580 572.
Buzz, February 5, 2016
Illustrator Role
Plan Bee Ltd, one of the UK's leading sustainability businesses is looking for an enthusiastic person with an artistic flair to join our creatively led business.
Not only do we install and manage beehives for some of the biggest brands in the UK, but we have also delivered curriculum-based environment lessons to more than 18,000 young people, or as we like to call them #GenerationBee.
We want you to help us develop an innovative Biodiversity education product for Primary Schools, while also supporting our in-house Digital Design team in the delivery of digital animation projects, bespoke collateral and other ongoing tasks.
The ability to visualise is key to this position and your samples should demonstrate this. A degree qualification and background in illustration is preferable. The successful candidate must be able to split the working week between office-based activity and working from home.
The contract is for an initial 3 months with the potential to extend.
Key Requirements
Creative, with a keen eye for composition and detail
Traditional illustration background, with artistic flair
In-depth knowledge and working experience of Illustrator, In-design and Photoshop
Work closely with Digital Design Team to ensure each job is efficiently produced
Degree in Illustration or relevant industry experience
Attributes & Abilities
Conscientious and organised approach to work
Positive / friendly and enthusiastic attitude
Self-disciplined working approach
Team orientated as well as able to work on own initiative
Versatile Attention to detail and passionate about design
Good communicator
Work to tight deadlines in a busy, fast-paced environment
To apply for the above position with Plan Bee Ltd please email your CV and accompanying artistic material to a maximum of 5MB to buzz@planbeeltd.com.
The deadline for applications is 5pm on Friday 26th February 2016.
Should you require any further information then please contact Chris on 01698 580 572 or email chris@planbeeltd.com.