Admin, July 21, 2016
It's a case of the birds and the bees as Surrey Veterinary practice Oak Barn Vets adopts a beehive from leading UK sustainability business, Plan Bee Ltd.
The Guildford based Vets will welcome around 60,000 new visitors to the large grounds surrounding their 400-year-old barn location in the Surrey Hills. While the team at Oak Barn look after the birds, Plan Bee's Brett Adshead will look after
the bees.
Louise Ketteridge, Veterinary Surgeon and Partner at the practice said:
"We're delighted to be playing our part in protecting the natural environment, and already the bees are starting to create a buzz with our customers. Many of Oak Barn's regular pet owners have been asking how the bees are getting on and if they can try some of the honey. Our primary concern has always been the welfare of animals and that now includes helping to protect and preserve dwindling honeybee numbers. These vital little creatures are essential to all our survival, and we want do what we can to ensure they thrive."
Admin, July 18, 2016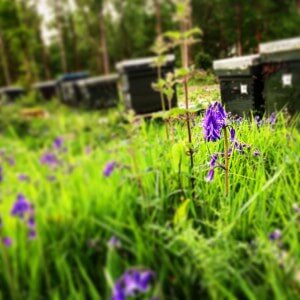 This year's Open Golf Championship at Royal Troon certainly created a buzz.
Scotland has the highest number of golf courses per head of population in the world, and with such a stunning natural environment, who can blame Scots for wanting to get out and play the beautiful game.
But with membership numbers falling, what are clubs doing to attract ethically-minded Millennials to golf, and by extension, what are golfing facilities doing to make sure they become environmental oases,
rather than just 'green deserts'.
Reports suggest that golf clubs are in crisis, with membership numbers falling rapidly in recent years. Industry leaders want golf clubs to become more business-like, building customer experience into the overall package.
"Millennials are starting to drive spending around the world. From eco-tourism to how they spend their leisure-pound, this generation is buying from more ethical, sustainable and environmentally aware businesses. In a competitive market, every unique selling point is an advantage.
"Golf clubs need to think more about the environment. Many neighbour farmland, or are located in leafy suburbs and could do more to provide pollinator paradises, not only benefiting the course itself, but surrounding crops, woodlands and gardens. By installing managed beehives on courses across the country we could help with the pollination of thousands of acres and support Britain's farmers and growers."
There are many grant opportunities available for golf courses, to support their environmental ambitions and increase the biodiversity of the land. These can be accessed through:
The Scottish Golf Environment Group
The Scottish Rural Development Programme
There are a number of other funding mechanisms available should you be looking to install Plan Bee managed beehives on your golf course to support the biodiversity of the land. Please feel free to contact us for further information on 01698 580 572 or email buzz@planbeeltd.com.
Admin, July 15, 2016
The future's bright, in fact for Beehive Brae, the future's golden.
Not only has the ethical craft brewer's signature Blonde Honey Beer been flying off the shelves in 67 Aldi stores across Scotland as part of the major multiple's Summer Beer Festival; but it has also made the finals of two prestigious beer awards.
"It's been an amazing summer for Beehive Brae, firstly with the reception we've received in Aldi, where our honey beer has flown off the shelves. Some stores even sold out 24-hours. And, being recognised among our peers with these two prestigious craft beer nominations is amazing. Having started as a crowdfunding project just two years ago, we have been on a fantastic journey."
Beehive Brae's Blonde Honey Beer has been nominated in the finals of the Scottish Beer Awards, which not only pits the ethical ale against other craft brewers, but also against some of the giants within the industry. While making the finals of the Great British Food awards will see Beehive Brae match up against the best craft brewers in Britain.
Admin, July 14, 2016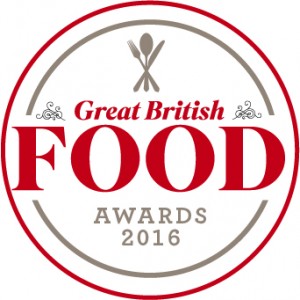 Our Beehive Brae Blonde Honey Beer has just been nominated for the Great British Food Awards 2016.
The prestigious gongs were launched in 2014 to celebrate the UK's premier home-grown ingredients, and to reward the hard-working people who produce and cook with them.
They aim to unearth and celebrate the very best artisan, British produce.
This year the awards gone have gone even bigger and better than before, with a number of new categories and celebrity judges, including MasterChef's John Torode, Rosemary Shrager and Caroline Quentin. 
It's fingers and toes crossed here at Plan Bee, with the winners to be announced in the October issue of Great British Food magazine, on sale September 2.
Admin, July 12, 2016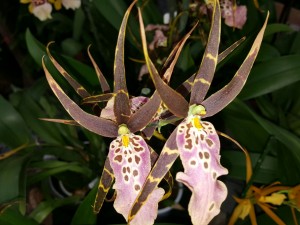 The Plan Bee team is back hard at work following a gruelling but highly enjoyable week at the Royal Hampton Court Flower Show.
The event is the largest flower show in the world and attracted around 130,000 green-fingered gardeners. Plan Bee was exhibiting as part of the Guild of Fine Food village, in our chalet come pop-up shop.
Our Origin Honeygar and Beehive Brae honey beer performed particularly well, finding a welcoming new audience in the London commuter belt.
With seven glorious days of sunshine, the Royal Horticultural Society show is certainly one that we will be returning to next year.
Admin, July 5, 2016
A new honey beer ice cream has been whipped up for summer by Lanarkshire-based brewery Beehive Brae and Equi's in Hamilton to celebrate Beehive Brae's Blonde Honey Beer being stocked in Aldi stores across Scotland.
Aldi tasked the team at Equi's to create a new ice cream flavour using Beehive Brae's Blonde Honey Beer to celebrate the local brewery making it onto Aldi shelves for the retailer's Summer Beer Festival.
The limited edition Blonde Honey Beer ice cream will be on sale at Equi's in Hamilton in June and July. Beehive Brae Blonde Honey Beer is on sale at all 67 Aldi stores in Scotland while stocks last (£1.79/330ml) after being hand-picked by the retailer's ale experts for the in-store Summer Beer Festival.
Michael Whiteford, Buying Director at Aldi in Scotland, said:
"Since 2012, we've held in-store Scottish Beer Festivals twice a year. This year, for the first time, we're holding three Festivals in our stores across Scotland to reflect the incredible range of Scottish craft beer on offer as well as the growing demand from Scottish shoppers.  It is very important to us at Aldi to give small breweries their first big break, allowing them a platform to showcase their fantastic craft beer. This summer, three out of four beers featured in the Festival have never been sold before at Aldi and we're looking forward to giving our customers a taste of some delicious new drinks.
"Scotland continues to produce some of the best craft beer on the market and the Beer Festival allows our customers the opportunity to try a wide array of beers that are not all readily available. We are sure this Beer Festival will be a great success for Aldi and the brewers involved."
Admin, July 4, 2016
We're taking on the largest flower show in the world this week.
Plan Bee has taken its own inimitable style of sustainability to the Royal Hampton Court Flower Show, organised by the Royal Horticultural Society.
All of our main brands including our Origin Honey range and Beehive Brae beers are on sale, alongside our salad-dressing-come-health-tonic
Origin Honeygar.
Making their debut are our Pollinator BeeBoms, the convenient little guerrilla gardening aid that can help you transform a wasted corner of your backyard or a derelict site into a pollinator paradise, filled year after year with nectar-rich British wildflowers.
An expected 130,000 people are forecast to attend the event over the course of the next week,.
For more information and photos of the event please follow us on Twitter or Instagram, or like us on Facebook.
Admin, July 3, 2016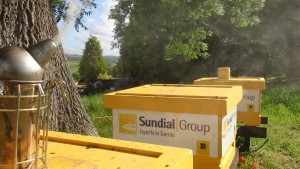 It's been a successful summer for Plan Bee so far, with more and more companies looking to boost their environmental credentials by joining us in beehive management partnerships. Our partnerships are now many and varied, with all different industries seeing the benefits in sustainability.
In particular, the hospitality sector is seeing such benefits. Not only are they helping visitors to offset the carbon footprint of their travel, but our beehives can provide them with natural honey with the highest of provenance, often coming directly from their rooftop or gardens.
We're talking to some of the largest companies in Britain, and equally to some of the smallest. One of our most successful partnerships has been with the Battlefield Rest restaurant in the middle of Glasgow, where we are almost part of the family. Find out what Plan Bee can do for your company.
Admin, July 1, 2016
The team at Plan Bee have been extremely busy bees indeed this summer, with our two largest shows ever coming hot on the heels of each other.

As part of the Eat Lanarkshire stand, our Origin Honey and Beehive Brae brands were in a prime position to greet nearly 200,000 visitors who attended this year's Royal Highland Show. We even constructed a new stand for the event, made from two recycled packaging crates.

We will greet over 130,000 visitors expected to attend the Royal Hampton Court Flower Show organised by the Royal Horticultural Society. The week-long event is the largest such flower show in the world.