Admin, June 19, 2015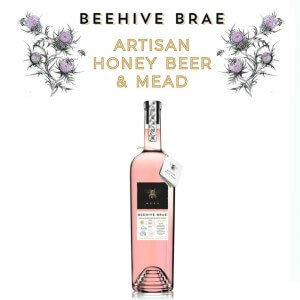 Beehive Brae, the Lanarkshire mead and honey beer producer has smashed its crowdfunding target.
It's the second such alternative funding success for the Plan Bee Ltd stable having secured 175% overfunding with its Crowdcube project in June last year.
The funding will allow the business to start creating its own onsite brewery at its Motherwell headquarters, meeting the growing demand for honey beer and mead, one of the world's oldest fermented
beverages.
"This is a great achievement for Beehive Brae and all the team at Plan Bee. It's a second crowdfunding success for our business. We can now start putting together a meadery and brewery on our own premises, having also been awarded a licence by North Lanarkshire Council, who have been a great supporter of all that we are trying to achieve in bolstering dwindling honeybee numbers. Crowdfunding is an alternative funding mechanism that we have found extremely successful, being an ethical company it's a route we prefer rather than loans from big banks."
The vital funding can now be put towards the development of fermenting tanks, bottling equipment and other related facilities. Mead has made a resurgence in recent years, not only among those seeking an alternative to beer and wine, but also among twenty and thirty something hipsters looking beyond the craft beer phenomenon. The real surge has come from fans of fantasy dramas such as Game of Thrones with the American Mead Makers Association directly attributing a massive rise (42%) in production to the spectacular series.