Buzz, April 8, 2016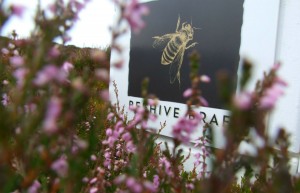 Here at Plan Bee we're preparing for Tartan Week, 7 days of promoting all that is great in Scotland to our American cousins and those around the world who have tartan blood.
It was only last week that we were helping SDI to promote Scotland to 80,000 delegates at the biggest annual food and drink expo in Asia (see below).
It perhaps is something that we forget, as we go about promoting our companies and products to domestic buyers and shoppers, that Scotland is held in such high regard internationally, and that there is a fervour for our produce around the world.
Scottish food and drink is seen as being of the highest quality, mainly because of the outstanding environment in which it is produced and the quality of our craftsmanship. This is a fact that sometimes passes domestic consumers by.
Often it can be what is right under our noses that we overlook. Maybe it's time that we looked to buy a bit more Scottish and supported our wonderful economy.