Buzz, February 11, 2016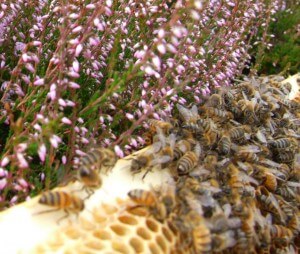 How do you fancy joining the hive here at Plan Bee Ltd? We're looking for a Business Management Intern to help us keep building the buzz around one of the UK's fastest growing sustainability businesses.
We work in beehive management partnerships with businesses big and small, from the likes of a small family-run restaurant to international brands the likes of Kellogg's, L'Oreal and Balfour Beatty, helping them to meet
and exceed their environmental credentials.
Plan Bee has also delivered curriculum-based environmental education lessons to more than 18,000 young people. We work with our partnership companies to help them engage with their communities and meet their stakeholders.
We're not only looking for a superhero to help us save the planet one beehive at a time, we also need a talented individual who can help us sell our great tasting honey products and amazing Honey Beer. So, you can probably guess that it would help if you had a diverse skills range, were a driven self-starter and had bucket loads of common sense to go with your oodles of talent.
We'd like you to work from our Motherwell HQ, with potential for working from other sites where we have beehives located, or where we're selling our great tasting honey and beer. Salary will be commensurate with similar posts, but that's not important to you as you're looking for a challenge.
We want you to take the lead on some of our important new projects and to deliver high quality, measureable results. You must be available to work a set 16-hour week between March and September.
So, if you're faster than a speeding bullet, more powerful than a locomotive, and able to leap tall buildings in a single bound send your CV and a covering letter to buzz@planbeeltd.com.
The closing date is 5pm on Friday 26th February 2016.
If you have any questions or need any further information, then please contact Chris on 01698 580 572.
Buzz, February 5, 2016
Illustrator Role
Plan Bee Ltd, one of the UK's leading sustainability businesses is looking for an enthusiastic person with an artistic flair to join our creatively led business.
Not only do we install and manage beehives for some of the biggest brands in the UK, but we have also delivered curriculum-based environment lessons to more than 18,000 young people, or as we like to call them #GenerationBee.
We want you to help us develop an innovative Biodiversity education product for Primary Schools, while also supporting our in-house Digital Design team in the delivery of digital animation projects, bespoke collateral and other ongoing tasks.
The ability to visualise is key to this position and your samples should demonstrate this. A degree qualification and background in illustration is preferable. The successful candidate must be able to split the working week between office-based activity and working from home.
The contract is for an initial 3 months with the potential to extend.
Key Requirements
Creative, with a keen eye for composition and detail
Traditional illustration background, with artistic flair
In-depth knowledge and working experience of Illustrator, In-design and Photoshop
Work closely with Digital Design Team to ensure each job is efficiently produced
Degree in Illustration or relevant industry experience
Attributes & Abilities
Conscientious and organised approach to work
Positive / friendly and enthusiastic attitude
Self-disciplined working approach
Team orientated as well as able to work on own initiative
Versatile Attention to detail and passionate about design
Good communicator
Work to tight deadlines in a busy, fast-paced environment
To apply for the above position with Plan Bee Ltd please email your CV and accompanying artistic material to a maximum of 5MB to buzz@planbeeltd.com.
The deadline for applications is 5pm on Friday 26th February 2016.
Should you require any further information then please contact Chris on 01698 580 572 or email chris@planbeeltd.com.