Admin, January 7, 2015
We previously talked about valuable feedback that local producers get from their customers. Sometimes, customers tell us how they used one of our products in a way that we hadn't thought of or that we'd tried ourselves.
Such as this one from Mazika Li, who ordered some of our blossom honey, bespoke branded by us with the name of her fantastic food blog – 'My Drool Factory'. Mazika used our blossom honey in a chicken based recipe (a meat and honey pairing that goes very well together) in her 'Honey Soy Sticky Drumsticks' Try the recipe here.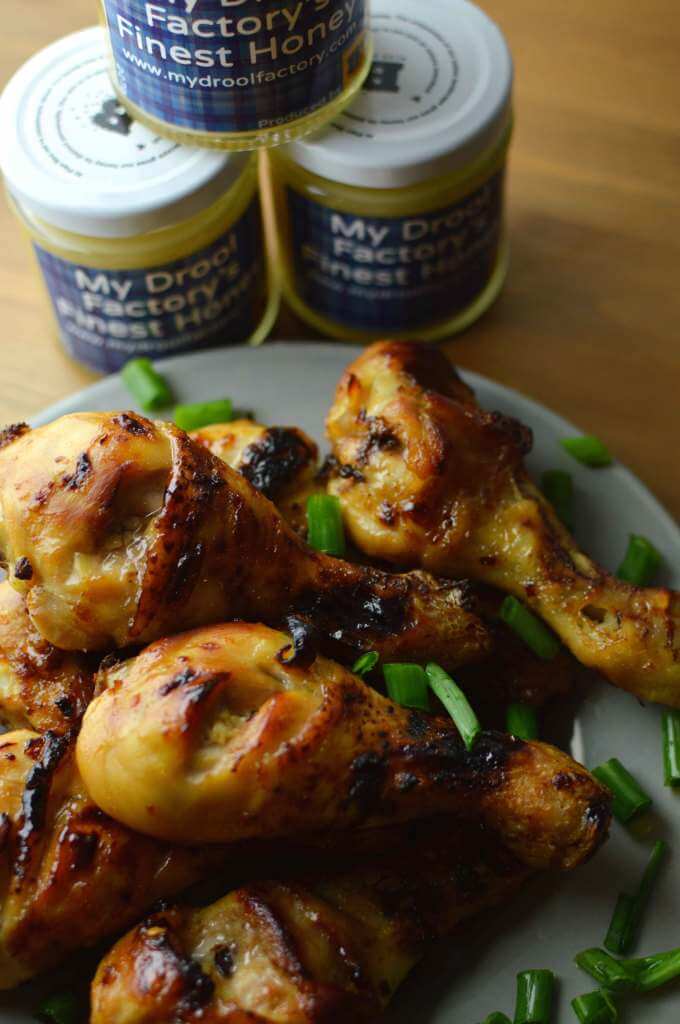 Mazika finds our honey works very well with her cooking as its free from additives, minimally filtered and cold pressed – keeping the honey's natural goodness and flavour in. She finds it preferable to many supermarket honey's which she finds taste 'artificial' We thank you for truly appreciating our honey Mazika and providing us with a tasty new recipe. We invite anyone else to send us a honey based recipe that we will publish here on the website, just send to buzz@planbeeltd.com for our chief tasters!