Buzz, February 21, 2015
In our food of love journey so far, we've dined on some dreamy dishes lit by the atmospheric glow of candles and looked at how honey and mead got their risqué reputation. But setting is also conducive to intimacy and we have our hives in some renowned locations for romance in Scotland – a country with a passionate and romantic reputation across the world.
Cities
We've urban apiaries in both these fantastic cities of contrast and character. Medieval Edinburgh is steeped in history and boasts dramatic architecture and stunning vistas, reached by cobbled streets and winding gables. Featuring a number of fine hotels and highly rated restaurants, it's not hard to see why the city can boast one of the highest all year round room occupancy rates in Europe. Head west to Glasgow to experience a city thrumming with vibrancy and culture, where our hives on the rooftop of the city's grandiose chambers look over the noble buildings of the Merchant City, built in boom times by trade barons of the empire. Follow the architecture and art trail to the leafy Victorian environs of the West End and indulge in the trendy eating & drinking establishments of regenerated Finnieston. For a truly special experience – take the sea plane from the Clyde to land at Cameron House – a refined country house hotel with a renowned restaurant.
Highlands
Cameron House sits on the banks of Loch Lomond, a large stretch of water, jewelled with islands and surrounded by verdant hills – the proverbial 'bonnie banks'. Loch Katrine and the Trossachs, then the tree covered hills of Perthshire lie just beyond, boasting a romantic and rich history in song and tale and many hideaway hotels and cosy cabins. While a car journey round these winding country roads will provide many beautiful views, taking a loved one on a train on the West Highland Line will be an unforgettable way to travel. Renowned as one of the world's most magical train journeys; the route will carry you over Glenfinnan viaduct and through the dramatic peaks and windswept moor of Glencoe, voted as Scotland's most romantic glen and where we are proud to have a number of scenically placed hives by Glencoe wood. The Jacobite steam train will take you both lochside and coast side, past white sandy beaches of Morar and Arrisaig to the fishing village of Mallaig – the gateway from which you can sail to the islands.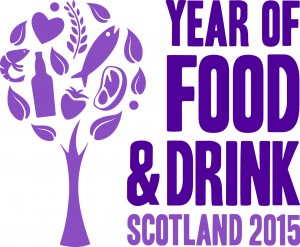 Islands
Just half an hour away is Inner Hebridean island of Skye, aka the 'Misty Isle'- an island of craggy volcanic peaks and white foamed waterfalls, ruined castles, legends and myth. Whether you believe in the local stories of faeries and kelpies or not, visitors often find the island has a spellbinding atmosphere. From Skye you can take a boat to the further reaches of the outer Hebrides, where lovers can really get away from it all on the pristine and secluded beaches of Harris such as Hushinish, where white sand is met by the azure lap and salty breeze of the Atlantic ocean. The fantastic thing about Scotland is that it's not a big country, so many of these scenic and special experiences can be had on a short trip, even in a whirlwind four days courtesy of Visit Scotland. Lots then, to be enjoyed on honeymoon – just remember the mead…