Admin, June 15, 2015
Here at Plan Bee we're preparing for tonight's (15th June) big season finale of Game of Thrones, a show we love not only for the fantasy drama, and lets face it the dragons; but also because of the impact its has had on mead sales around the world. That can only be of benefit to dwindling bee colonies, needed to provide that essential ingredient – honey.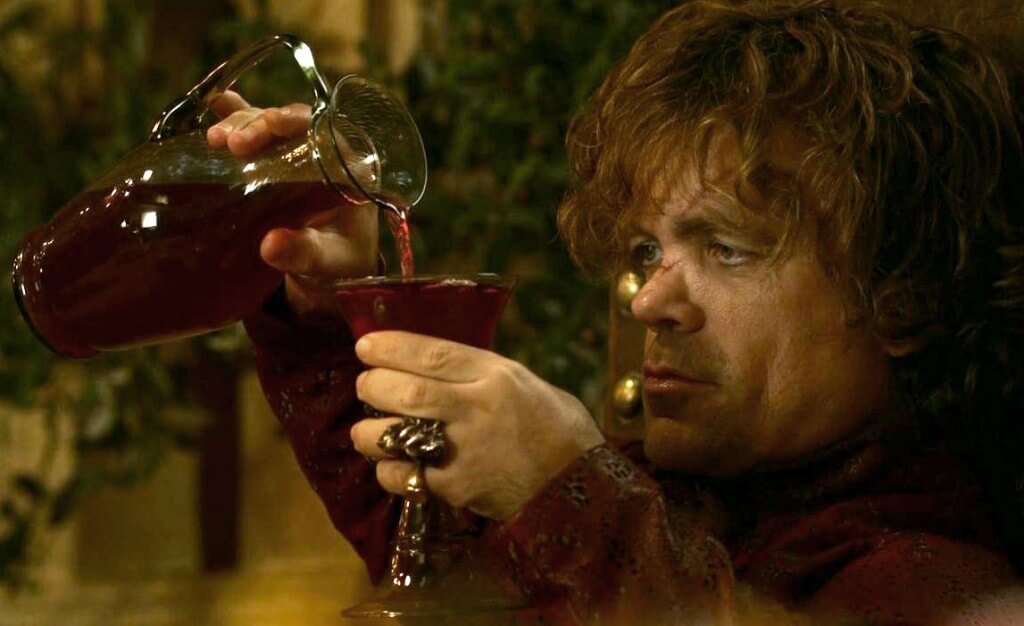 Tyrion Lannister, purveyor of fine mead!
In the US, from the 52 meaderies questioned, the American Mead Makers Association reported an increase in sales of 42% last year. That can only be good news, not only for the mostly small and craft business meaderies, but also for beekeepers across the country. At the moment we're just a little bit behind in the UK, with our contemporaries already reporting an increase in sales of 15%. Supermarket chain Morrisons even reported a 30% increase in sales.
Things are getting busy as our mead and honey beer brand, Beehive Brae looks to complete its crowdfunding project within the next 24 hours. Mead is certainly making a come back if that can indeed be said about the world's oldest fermented beverage. It is a drink much associated with the medieval age, but this in fact was the period when its popularity dwindled, as honey prices soared out with the reach of mere mortals.

Mead has long lagged behind spirits, beer and wine in the popularity stakes, but is it surprising that here in the UK it is making a comeback? In Scotland particularly we don't have the climate to grow the quality and quantity of grapes necessary to have a profitable wine industry, but change that core product to honey and we have an abundance of some of the highest quality ingredient in the world. That's where Beehive Brae comes in, adding elderflower, rose petals or rose hips and maybe a little fizz for a unique high quality product.
One thing that's known from Westeros to Essos is that this isn't just a passing fad created by those bearded twenty and thirty-something hipsters. Fine food connoisseurs are bringing mead to the dinner party set, sharing it with like-minded friends and building a new following that spans the generations. The drive towards authenticity in our food and drink selection is also supporting mead sales – consumers want to know that their food is local, and more traditional methods have been used in its production. Above all else consumers want to know that their produce is sustainable, and our mead is certainly that, supporting local bee colonies.
We'll certainly be raising a glass of delicious Beehive Brae mead to toast the end of another season of Game of Thrones, and long may it continue!