Admin, May 19, 2016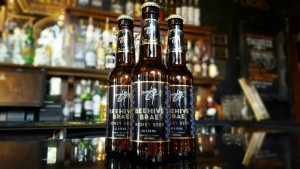 Plan Bee is heading to the seaside in what is an epic weekend for the team.
There's no knotted hankies and relaxing on deckchairs as the company features its Origin Honey and Beehive Brae brands at the bustling Largs Food Festival.
Held on the promenade the event was a major success for Plan Bee last year, with thousands of food lovers heading for the Ayrshire Riviera.
Alongside its stunning Scottish Heather Honey and classic Blossom Honey varieties, the multi-award winning Origin Honey will feature its prestigious Infusions range, with Madagascan Bourbon Vanilla and Keralan Cinnamon.
Fresh from the Valnerina Valley in Umbria our truffles will raise the eyebrows of even the most experienced 'foodie' when they try our Italian Truffle Infusion Honey.
With the summer months approaching, there's also our very popular Honeygar, a blend of Aged Cider Vinegar and Honey. While this is ideal as a salad dressing such as balsamic, it is growing in popularity as a health tonic, with a number of potential benefits.
And, ahead of a major announcement for the brand, the team will provide the flagship Beehive Brae Blonde Honey Beer. This full-bodied artisan blonde is rapidly becoming a favourite with craft beer lovers across the country and internationally.