Admin, February 7, 2015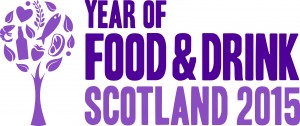 In part one of our article on 'The Food of Love' we highlighted a number of aphrodisiacs that have gained their libido boosting reputation over the centuries through a number of factors. With some, it was merely bestowed from their suggestive shape or aroma, whilst others were believed to boost the amorous feelings or sexual energy of those who ate it because of the effects they seemingly had on the body and mind. Once serious scientific study commenced in identifying the internal chemical make-up of foods, there was often a connection found between the vitamins, nutrients and enzymes contained within and their effects on our biology upon consumption. Some aphrodisiacs were revealed to have no scientific basis for their status as such, whilst others proved that the old wives tales, legends and traditions had something in them and probably most deserving of its romantic reputation was honey.
Honey's Horny History
The sweet stuff has been considered an aphrodisiac food for centuries, from as far back as 500BC. Indeed the word 'honeymoon' stems from the taking of honey on the union of marriage, sometimes in the form of mead, which we will look at in more detail in a later article. An old French wives tale also proposed that a sting from a honeybee was like being given a shot of pure aphrodisiac. But early medical proponents of honey can be traced back to Greek physician Hippocrates, who prescribed a mixture of milk and honey to patients to enhance their sexual performance by inducing vigour and ecstacy. Another noted, early medical practitioner, Avicenna, also advocated the taking of honey, describing it as "the food of foods, the drink of drinks and the drug of drugs" and ordered another potent mixture of honey paired with ginger and pepper as a sexual stimulant.
Sexual Health
Those fathers of modern medicine might not have known exactly what the chemical reasons were for honey's effects but we have now identified a number of proponents contained within it that directly affect our health and vitality. Honey is a great source of the boron mineral and B vitamins, and studies have shown that these combine to boost and regulate the female sex hormone, estrogen in women and its counterpart, testosterone in men. That effect promotes sex drive and orgasm in both men and women and in addition, the natural nitric oxide found in honey is the same chemical released in our blood during sexual arousal. Sexual health aside, in more general benefits, consumption of honey has been shown to aid overall stamina, circulation and energy levels all of which help to put us in the mood for love, thanks to the undisputed 'food of love'