Admin, June 18, 2015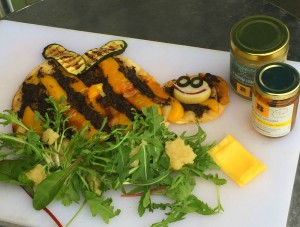 Glasgow's iconic Battlefield Rest restaurant is celebrating 100 years of history by looking to the future.
The bistro will mark the premises' centenary by installing a brace of Plan Bee managed beehives, which will support dwindling honeybee populations and provide an extremely localised supply of sustainable honey for use on the menu.
Marco Giannasi, Battlefield Rest's owner believes that quality and sustainability are key to the future of the hospitality sector:
"Increasingly sustainability is seen as an important factor in hospitality. While the quality of our food is undeniably what sets us apart, our customers are looking for more. They don't recognise sustainability as just a part of a company's marketing any more, it's central to their decision making. Our customers expect high quality produce, they want local produce and they want it to be good for the environment. Working with Plan Bee Ltd will allow us to raise the bar in urban sustainability, while also providing an interesting talking point for our many regulars."
Once described as the 'most exotic tram shelter in Glasgow', the Battlefield Rest is one of best known buildings on the south side. The property, which was B-listed in 1981, was earmarked for demolition before owner Marco Giannasi bought the structure for a pound and extensively restored it.