Admin, December 3, 2014
If you haven't already had a peek, our new online shop has opened, where you will find our award winning Scottish honey, fantastic fudge and our range of pure beeswax candles. And as it's coming up to Christmas, the elves at Plan Bee have been hand-packing these natural and sustainable products into an attractive selection of gift boxes and hampers, complete with wrapping and dainty wee tartan bows, so you don't have to tie yourself in knots to make things look pretty!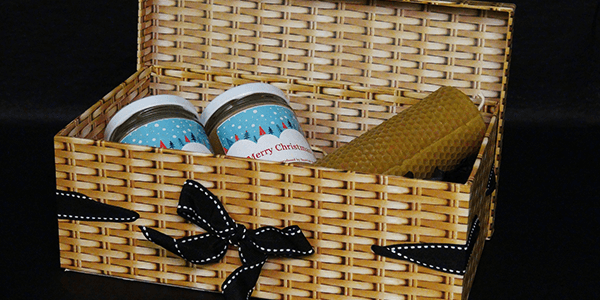 It may also be that you need some honey to glaze the Christmas ham or want to harness the health giving and restorative qualities of honey to add to lemon (and possibly a wee dram) as a seasonal cure for the cold. Our candles also make an atmospheric and sweet smelling addition to the home or dinner table during the festive season and come small enough for a stocking filler.
As an introductory offer, we would like to give customers a 10% discount of all orders up until the 17th of December, so they can make some bee-savvy savings on treats for yourself or on thoughtful, eco-aware gifts for family and friends. Simply go to and www.planbeeltd.com/shop type in the discount code 'environment' to fill up your hives (not your trolleys!) and we will be sending our naturally good products out to you soon.