Admin, September 9, 2015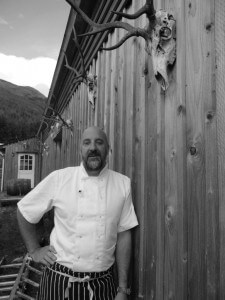 The Milan expo theme aims to highlight one of the most pressing challenges of our time – how to feed and sustain an expected rise in the world's population to 9 billion by 2050. Plan Bee Ltd has been exclusively selected to represent Scotland as a unique niche producer within the fine food sector.
Plan Bee will collaborate with renowned chef, Tom Lewis (Monachyle Mhor) on a number of Scottish dishes for demonstration during the course of the event.
Together they will promote the rich offerings of Scotland's natural produce, which are renowned around the world.
Speaking ahead of the event, Tom Lewis added:
"High quality seasonal produce is the key to Scotland's growing food reputation; with provenance an essential component of that offering. We have become a much sought after global food destination, while Scots are also falling back in love with their food. We're taking some really interesting products to this prestigious event, and that will be accompanied by a real sense of fun. To be able to showcase the best natural produce that Scotland has to offer on this world stage is truly prestigious and something that I am looking forward to."
The event coincides with Scotland's Year of Food and Drink 2015, celebrating the country's outstanding natural larder and produce.
James Withers, Chief Executive, Scotland Food & Drink commented:
"Scotland at the Expo is a fantastic platform for us to showcase the country's world-class food and drink offering. I am delighted that Plan Bee will be amongst those representing Scotland at the event, helping to further raise Scotland's profile and conveying the expertise we have in food and drink production including in crucial areas like sustainability. With food and drink growth at a record high and 2015 being Scotland's Year of Food and Drink, what better opportunity for us to showcase our Land of Food and Drink to the world."
In his final speech, the Plan Bee founder is working with writer Tom Bruce-Gardyne to deliver the 'Beer and the Bees' talk about the innovation and guile behind the craft brewing sector in Scotland, and the part played by the company's Beehive Brae brand in delivering an innovative new product to market.