Admin, June 19, 2015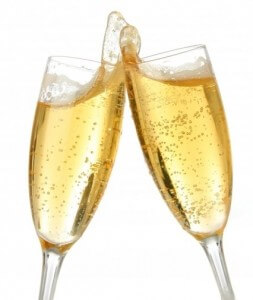 Scottish meadery Beehive Brae is bubbling with excitement having cracked the great Prosecco shortage.
Reports of the sparkling wine's demise have been widespread this week with heavy rains across the traditional Italian vineyards producing the worst grape harvest for 50 years. Combined with increased popularity, particularly here in the UK, stocks of the popular fizz are dwindling fast.
That's where Beehive Brae believe their high quality, 'Celtic Prosecco' can bridge the gap and find a new market for the traditional brew:
"Mead is fast growing in popularity thanks to programmes such as Game of Thrones, Vikings and Outlander. Fans are flocking to grab part of the experience of these shows, while lovers of high quality produce are also keen to pick up a bottle of this high-end 'Celtic Prosecco'. Leading chefs have already recommended our carbonated mead as an ideal aperitif, capable of whetting the appetite for most occasions. As well as being good for the palate, our mead is also good for the soul, with our bottles and labels all made to the highest recycling standards."
Many large stores are already reporting panic buying of the sparkling wine ahead of the release of the Prosecco brokers stock release in August. Regardless of that outcome, prices are expected to increase.
For those more ethical consumers there is also the thought of air miles, and when we don't just mean the environmental impact of importing produce from overseas. Supporting mead as a product also supports bee colonies, which have been threatened by pesticides and factors of global warming in recent decades. Beehive Brae is also supporting the development of such colonies across the UK.
Based in Scotland, Beehive Brae's worker bees have a readily available source of heather to help produce the essential ingredient of our mead – our high quality Scottish honey.
"Prosecco's popularity has grown dramatically in recent years and we're confident that our high quality sparkling Scottish mead can also find a welcoming and loyal following. While our climate may not allow for grapes of the quality of those in Northern Italy, it's ideal for heather, an essential component of our honey which is among the highest quality you will find anywhere in the world. More adventurous and ethical consumers are sampling our mead and voting with their palates. This 'Celtic Prosecco' is here to stay, and we're putting the fizz back into the summer."