Admin, May 19, 2016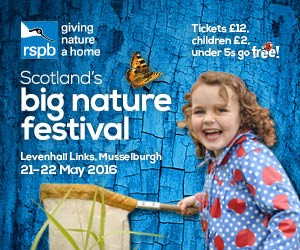 Plan Bee's bumper weekend continues with the team flying into the RSPB's Big Nature Festival on Saturday and Sunday (21st & 22nd May, 2016).
Bringing our own brand of sustainability to the Levenhall Links event this year, the Plan Bee team will have a demonstration hive to allow visitors to view the activity of the hive from behind the safety of a Perspex block.
Ahead of Fathers' Day the company will have available their outstanding Beehive Brae Honey Beers that will put a smile on Dad's face in the knowledge that he's helping to protect dwindling honeybee populations while enjoying a full-bodied artisan craft beer.
There's also nearly a dozen kinds of award-winning Origin Honey to choose, from stunning classics like our Great Taste award-winning Blossom Honey and Scottish Heather Honey to the foodies favourite Infusions range.
And, there's even the opportunity to make your pledge to nature by helping to crowdfund a beehive.