Admin, December 10, 2014
Our recent participation for the St Andrews Day festival at London's Borough Market was a great experience on a number of levels. Not only did we engage with many people from different parts of the world who were interested in our products and the environmental importance of bees, we saw the same involvement between customers and small, local producers happening right across the market.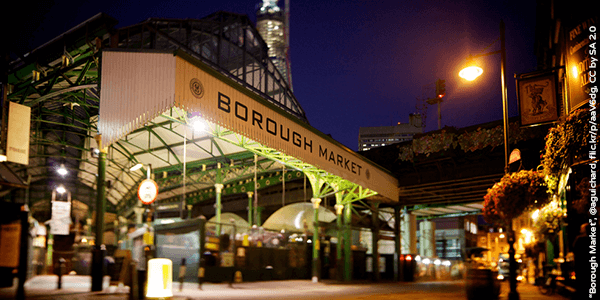 A visit to a market like this isn't just about filling a shopping bag; it's becomes an experience as customer's interact with producers – trying samples they have displayed and asking questions about their provenance and process. But it's not just a one way exchange – the producer is getting first hand market research into what customers want (and perhaps what they don't) – valuable in honing and perfecting their product or how they sell it. It's also of key importance to local producers who aren't yet visible in high street delis or discerning stores that customers buy and spread the word about their products.
It was heartening to see many of our fellow Scottish producers at the Pride of Scotland Food & Drink Weekend at Borough Market, get the same positive response and involvement from their customers. This is vital to local producers for their continued commitment to producing a great quality product and maintaining ethically sound principles while doing so. So, our thanks and appreciation goes to Think Local and SAC Food & Drink Consulting in making the Borough Market trip possible and to all the customers at markets past and future supporting local producers.