Buzz, December 23, 2015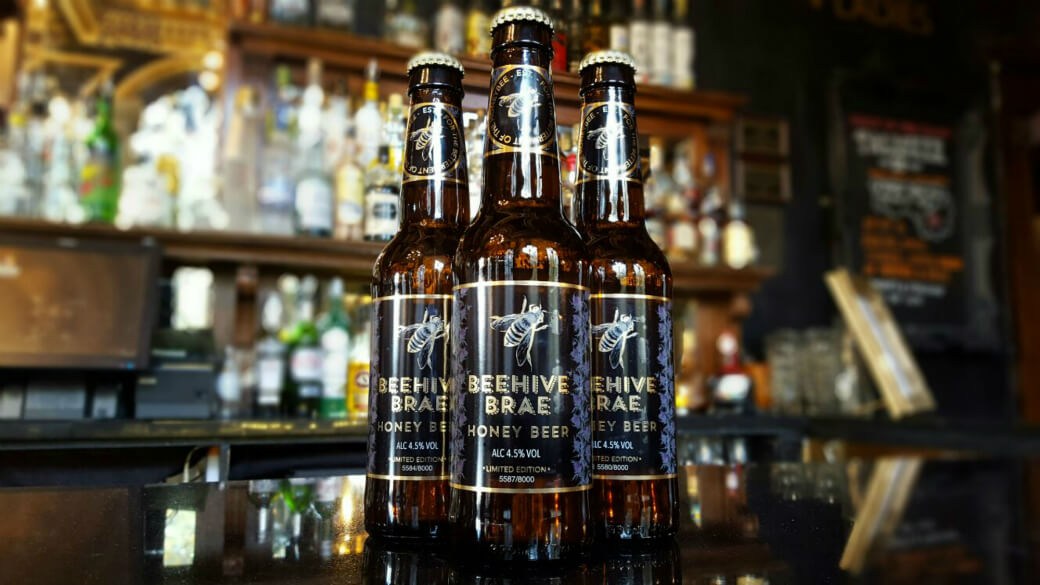 The List magazine has singled out Plan Bee's Beehive Brae Honey Beer as one of its leading products during Scotland's Year of Food and Drink 2015.
The Motherwell-based craft brewer is now producing two varieties of the Honey Beer in original blonde and new RED, both created for the Betterment of Bees. The List also nods towards Beehive Brae's Elderflower and Rose Mead.
Beehive Brae Honey Beer is produced with honey from Plan Bee's sustainably managed hives. The company works in partnership with some of the largest businesses in the UK to give them extra environmental clout. Sales of the beer help to support dwindling honeybee populations which have decreased by more than 50% in the last two decades alone.
The honey beer was only made possible following Plan Bee's initial crowdfunding project in 2014, in which the young company was 175% successful, raising over £100,000 to help bring eco-innovative new products to market.